1
Houston
Houston News & Search
1 News - 1 eMovies - 1 eMusic - 1 eBooks - 1 Search
"It shows they want to win and they're going to do whatever it takes for us to win," Reddick said of the team's front office. "With him coming in here, it makes the bigger picture even more seeable right now."
The big picture, of course, is winning the World Series, and the Astros' key addition could help to achieve that. The blockbuster was struck late Thursday, with the Astros getting Verlander from the Tigers, along with a player to be named later or cash, in exchange for three prospects. After not landing a big name at the non-waiver Trade Deadline, the Astros landed a front-line starter with playoff experience.
"It's a great trade," designated hitter Carlos Beltran said. "You've got a guy that no doubt is one of the best pitchers in the game and having him in here with us is going to be positive. … It seems like the team right now is going to be in good shape."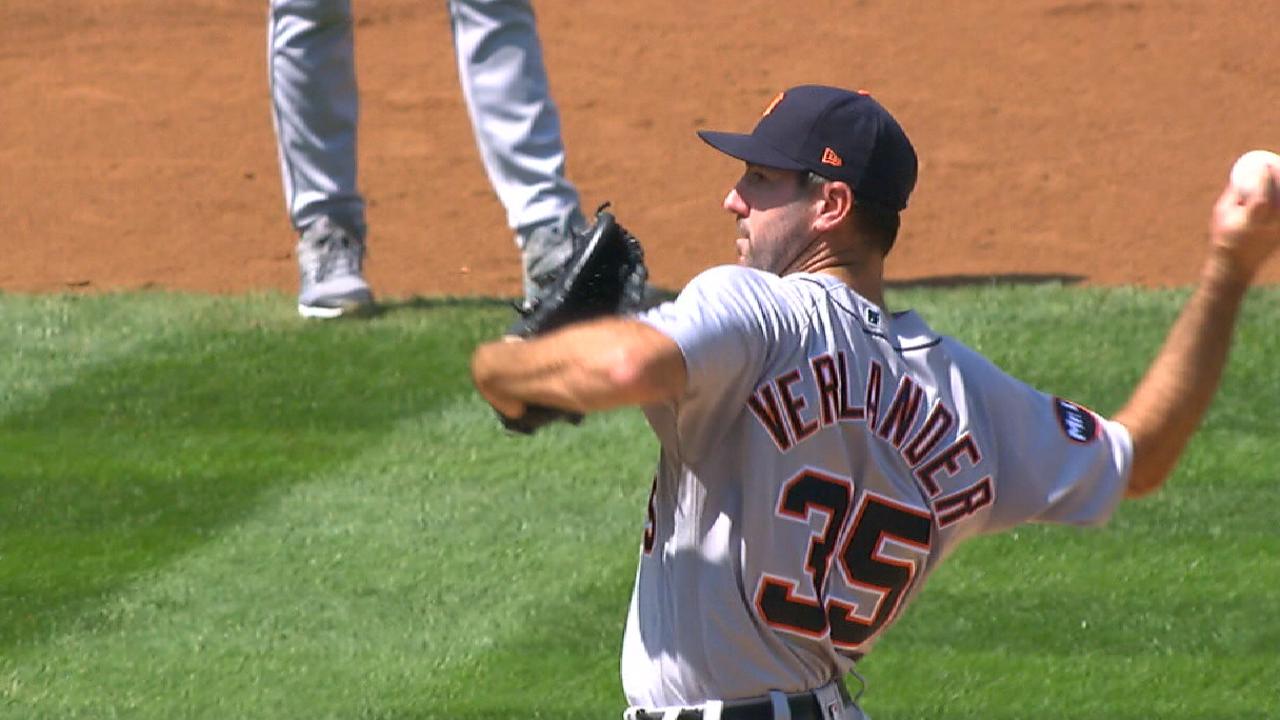 Verlander is scheduled to meet with the Houston media on Sunday prior to the series finale against the Mets.
Verlander, who made his final start for the Tigers on Wednesday, waived his no-trade clause to join the Astros. The 2011 Cy Young Award winner and American League Most Valuable Player is 10-8 with a 3.82 ERA in 28 starts this year, including 5-3 with a 2.31 ERA in his last 11 starts.
"The starting pitcher sets the tone for the day, and he's been one of the best at it for over a decade," Astros manager A.J. Hinch said. "He's got the back of a baseball card to show you. He's got hardware, he's got MVPs … . When you have him and you put him on a lineup card and you post it and the players know coming to the field we have Justin Verlander on our side, we're going to feel like we're going to win."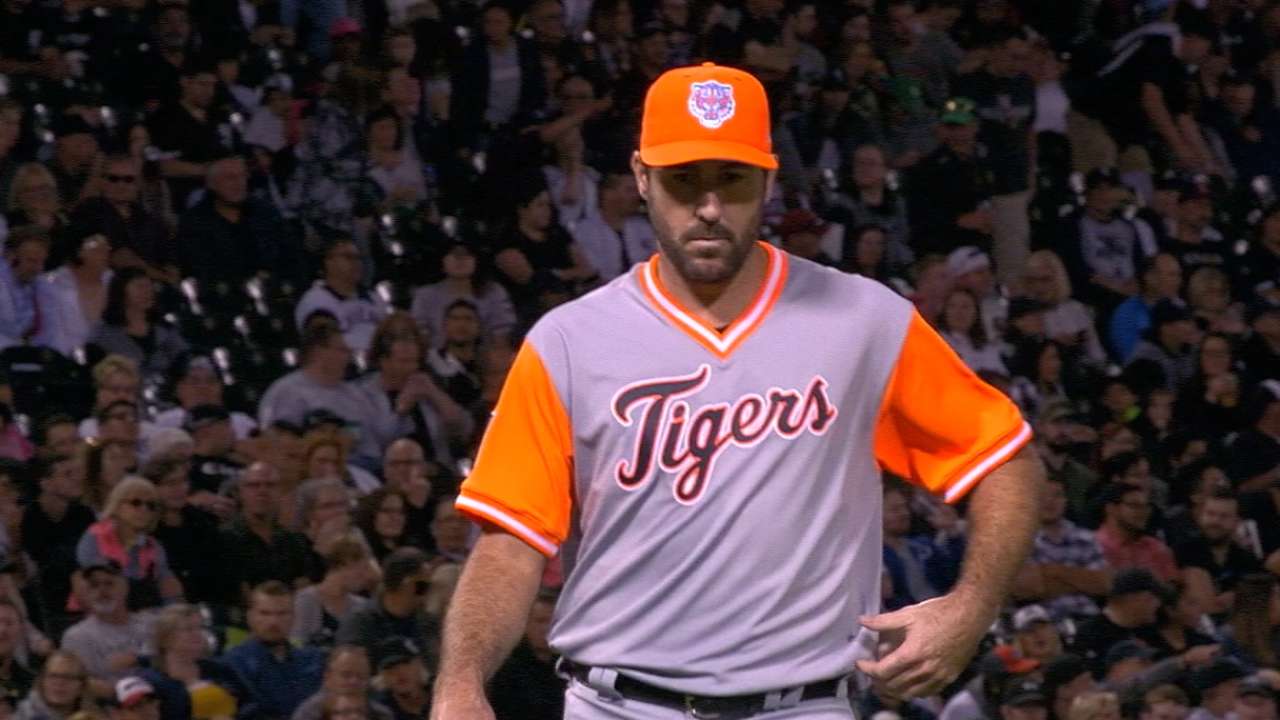 The addition of Verlander and return of Lance McCullers Jr. from the disabled list provides the Astros with a rotation capable of going deep into the playoffs. Fans will get a glimpse of that in the series against the Mariners, with 2015 Cy Young Award winner Dallas Keuchel pitching on Monday, Verlander on Tuesday and McCullers on Wednesday.
"It's awesome," Springer said. "It's going to be great to have a rotation like that. Our guys have been great all year and to add in a bona fide guy like that, I know as a hitter it's not going to be fun to game plan against that. As a team, it will be a big boost for us."
The Astros, specifically Keuchel and Reddick, expressed some frustration when the team didn't acquire an impact arm at the end of July. Verlander figures to provide somewhat of an emotional boost, as well as a pitcher capable of dominating.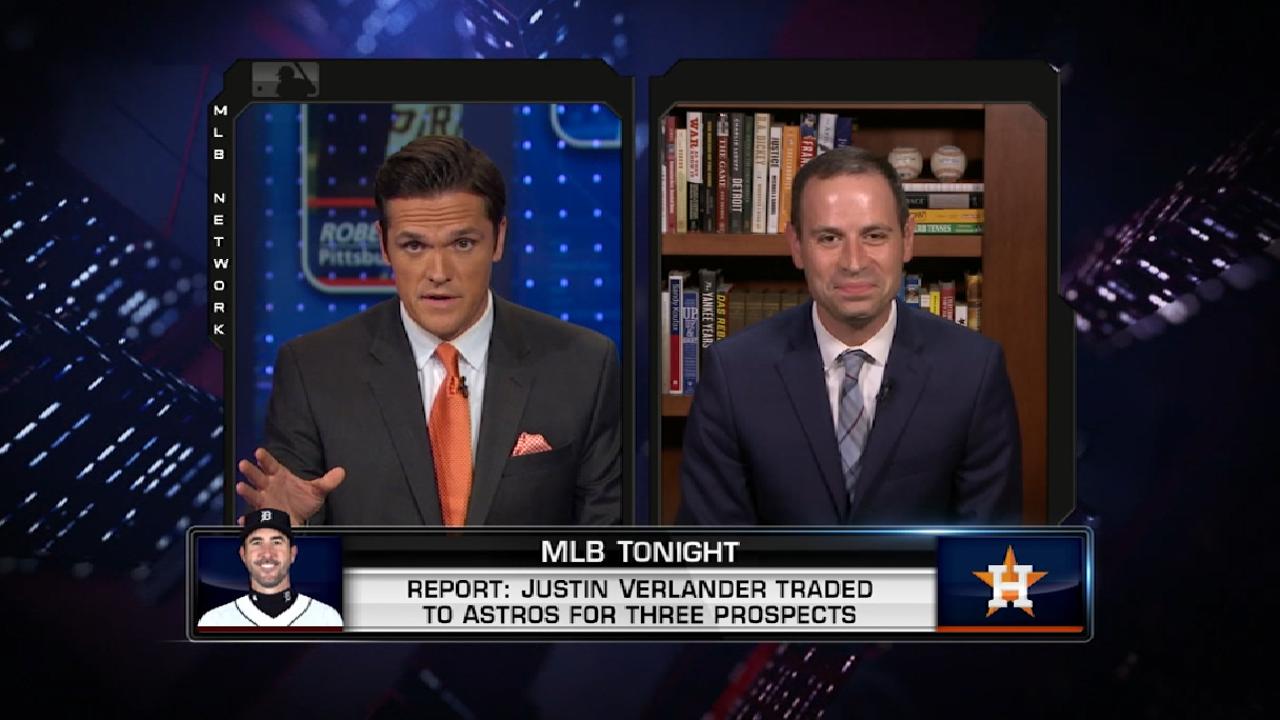 "Obviously, he's a proven horse in this league and his resume speaks for itself," Harris said. "Obviously, the front office thinks he's going to help us win games or else they wouldn't have made the trade. All of us agree in here, and it's a matter of getting everybody healthy and getting everybody right and trying to win the division."
Brian McTaggart has covered the Astros since 2004, and for MLB.com since 2009. Follow @brianmctaggart on Twitter. This story was not subject to the approval of Major League Baseball or its clubs.
1
Houston
Houston News & Search
1 News - 1 eMovies - 1 eMusic - 1 eBooks - 1 Search