1
Houston
Houston News & Search
1 News - 1 eMovies - 1 eMusic - 1 eBooks - 1 Search
• Midseason Top 100 Prospects list
Moncada, who began the year as the No. 2 prospect and took over at No. 1 when Red Sox outfielder Andrew Benintendi graduated, tops a list with many changes, risers and fallers, and new faces. Behind Moncada in the top 10 of the new list are just three holdovers from the preseason list: The Mets' Amed Rosario (2), Gleyber Torres (3) of the Yankees and the Nationals' Victor Robles (5).
One theme at the very top is youth. At age 22, Moncada is the elder statesman. Rosario is 21 and the next eight are 20 or younger. There are a pair of teenagers now in the top 10: Vladimir Guerrero Jr. of the Blue Jays and Ronald Acuna of the Braves.
1. Yoan Moncada, 2B, White Sox
2. Amed Rosario, SS, Mets
3. Gleyber Torres, INF, Yankees
4. Rafael Devers, 3B, Red Sox
5. Victor Robles, OF, Nationals
6. Vladimir Guerrero Jr., 3B, Blue Jays
7. Eloy Jimenez, OF, White Sox
8. Ronald Acuna, OF, Braves
9. Brendan Rodgers, SS/2B, Rockies
10. Kyle Tucker, OF, Astros
• Complete Top 100 list
The list is also very, as they say in the industry, "hitterish." The top 11 on the new list are all position players. That hasn't happened in the history of MLB.com lists. Nor has it occurred going through old Baseball America lists from before MLB.com did rankings, dating back to 1990.
If you detect an international flavor at the top as well, you're not wrong. The top 8 on this midseason Top 100 were all international signees: five from the Dominican Republic, two from Venezuela and one from Cuba. The first U.S.-born draftees are at Nos. 9 and 10, with Brendan Rodgers and Kyle Tucker not only representing Florida high school bats, but also being top five picks from the 2015 Draft. Again going back to 1990, nothing close to that has happened. Back in 1997, BA ranked Andruw Jones and Vladimir Guerrero in the top two spots, the only time two international prospects have sat in those positions before this re-rank.
There's so much more to peruse on this list and on all of the team Top 30 Prospects lists and Top 10 by positions lists, all freshly re-ranked. In addition, 2017 draftees and signees from the 2017-18 international signing period appear on our rankings for the first time.
Top farm systems
We've been using our Prospect Points system for some time now, not as a true guide of which organizations have the best overall farm systems (keep an eye out for a new Top 10 farm system rankings soon), but to give a sense of who has the potential to have the most impact talent. Assign 100 points to the No. 1 prospect (Moncada), 99 to the No. 2 (Rosario) and so on down the line to one point for the No. 100 prospect (Tigers pitcher Beau Burrows).
The Atlanta Braves and Chicago White Sox lead all organizations, each with 527 Prospect Points. The Braves have nine Top 100 players, more than any other team, while the White Sox have eight. The Rays (296) come in behind the leaders, with seven prospects in the Top 100. The Padres (276), Astros (268) and Dodgers (268) round out the top six.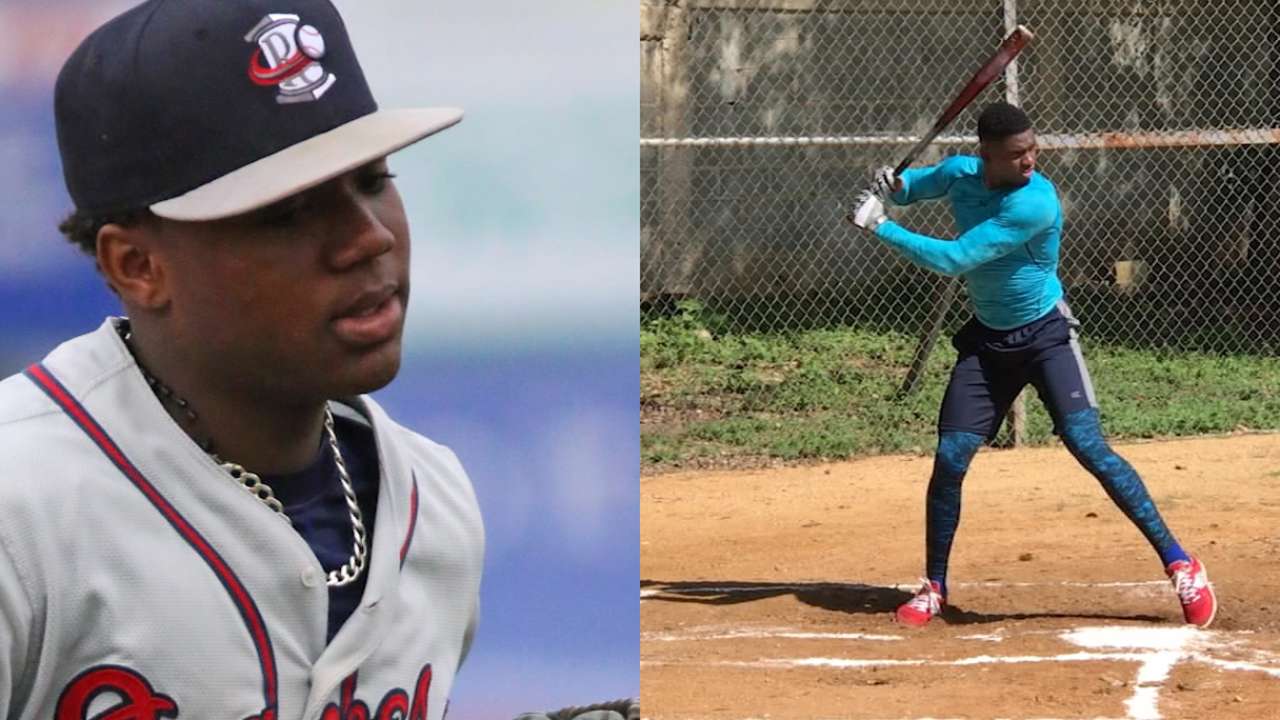 The Padres are also next with six representatives in the Top 100, tied with the Dodgers, Phillies and Yankees. The Astros, Reds and Brewers have five prospects each. There are three teams (the Royals, Angels and Marlins) who don't have a prospect in the Top 100.
On the move
There are some serious risers on this revamped Top 100, starting in that top 10 with Acuna, who's risen levels in the Braves system almost as rapidly as he's climbed this list. The center fielder who represented the Braves in the Futures Game this year has gone from the Class A Advanced Florida State League up to Triple-A this season, all at age 19. He wasn't on the preseason version of this list, though he was a very early addition, and is now all the way up at No. 8.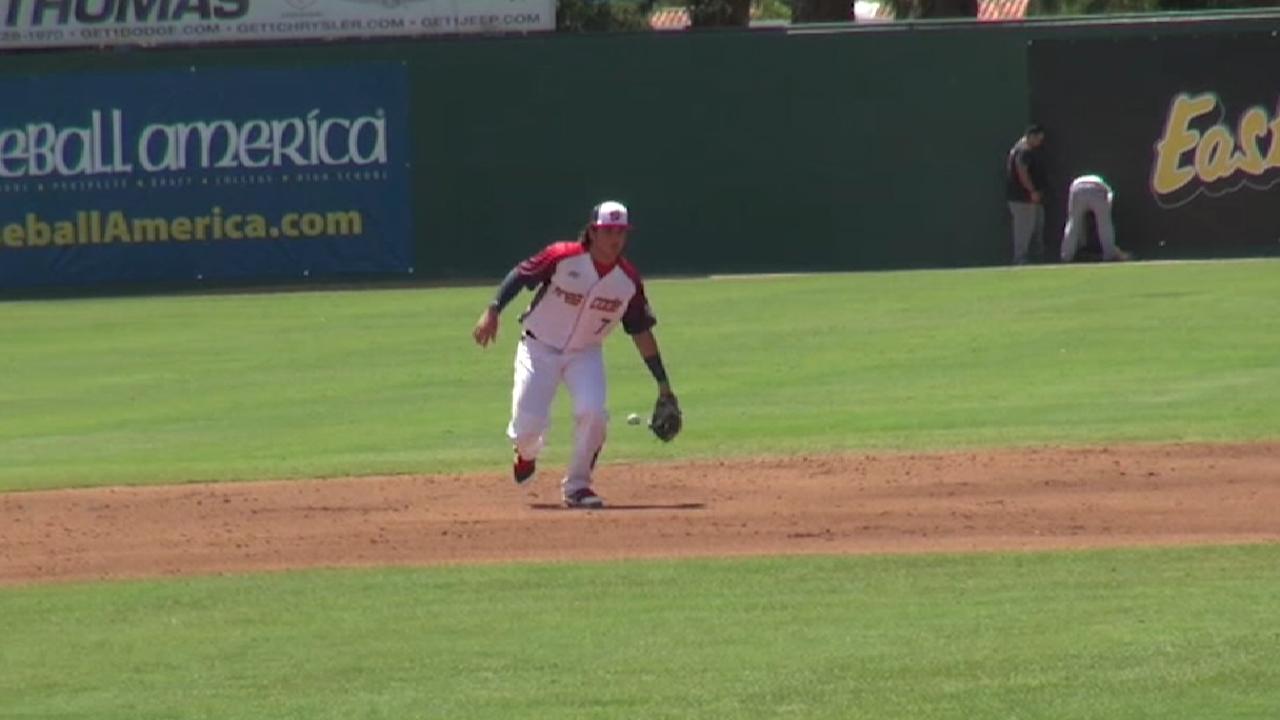 In terms of others debuting on this list, meaning they weren't on the preseason Top 100, following Acuna are:
30. Bo Bichette, SS, Blue Jays (+71)
42. Juan Soto, OF, Nationals (+59)
46. Franklin Perez, RHP, Astros (+55)
52. Sixto Sanchez, RHP, Phillies (+49)
53. Jack Flaherty, RHP, Cardinals (+48)
There were some big leaps among those who did appear on that preseason list as well. The top 5 leaps:
13. Walker Buehler, RHP, Dodgers (+80)
43. Cal Quantrill, RHP, Padres (+54)
50. Chance Sisco, C, Orioles (+49)
40. Forrest Whitley, RHP, Astros (+44)
38. Mike Soroka, RHP, Braves (+40)
A total of 19 players on the preseason list who are still eligible prospects did not make the cut for this new Top 100. Recently traded Tyler O'Neill was No. 36 on the list at the start of the season and narrowly missed the Top 100 this time around. Braxton Garrett (No. 43) of the Marlins, the Yankees' Jorge Mateo (47), the Astros' David Paulino (54) and Yohander Mendez (56) of the Rangers round out the five highest-ranked players to fall off the list.
The five biggest fallers still on the Top 100 are:
99. Jose De Leon, RHP, Rays (-66)
64. J.P. Crawford, SS, Phillies (-57)
61. Lucas Giolito, RHP, White Sox (-49)
70. Corey Ray, OF, Brewers (-40)
62. Anderson Espinoza, RHP, Padres (-37)
The graduates
A number of players, starting with the No. 1 prospect on the preseason list (Benintendi), have graduated off the list. MLBPipeline uses rookie status as the determining factor, so if a prospect surpasses 130 at-bats, 50 innings pitched or more than 45 days on the active Major League roster during the 25-player limit period, he comes off. To date, 17 members of the preseason Top 100 have graduated: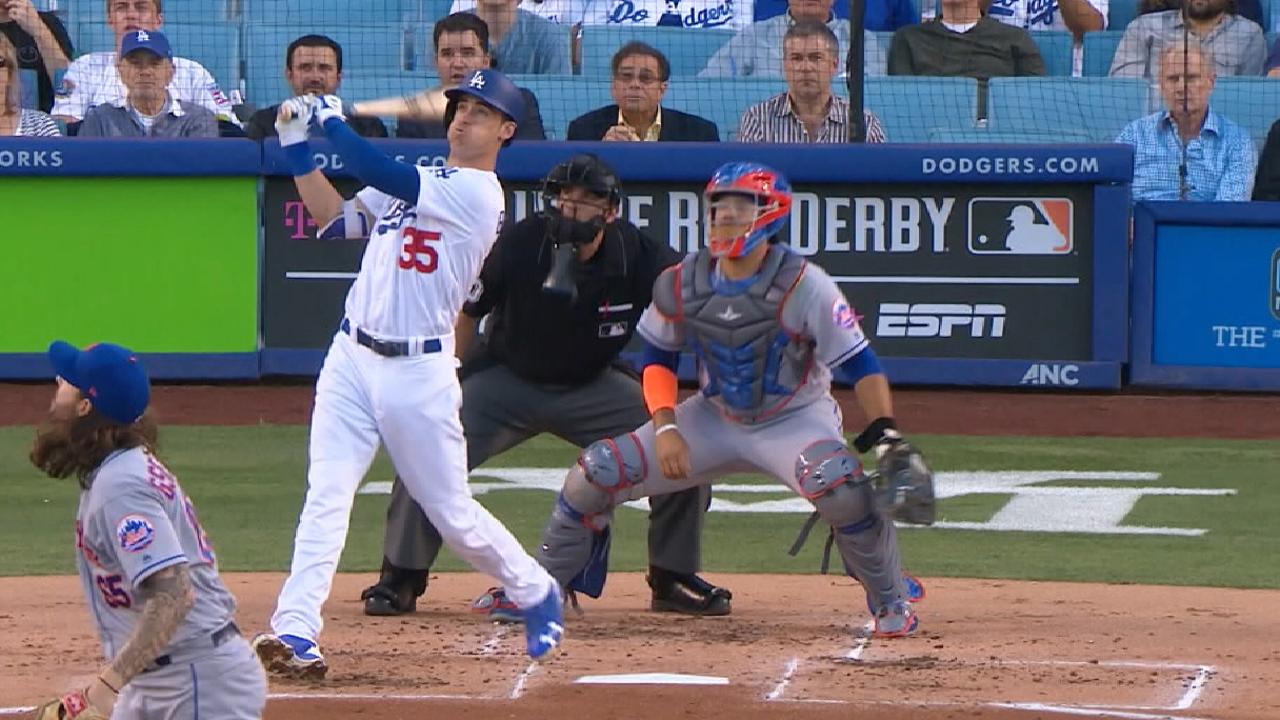 1. Andrew Benintendi, OF, Red Sox
4. Dansby Swanson, SS, Braves
9. Tyler Glasnow, RHP, Pirates
13. Cody Bellinger, OF/1B, Dodgers
20. Francis Martes, RHP, Astros
22. Bradley Zimmer, OF, Indians
23. Manuel Margot, OF, Padres
27. Josh Bell, 1B, Pirates
28. Ian Happ, OF/2B, Cubs
30. Josh Hader, LHP, Brewers
42. Hunter Renfroe, OF, Padres
44. Jeff Hoffman, RHP, Rockies
45. Aaron Judge, OF, Yankees
66. Amir Garrett, LHP, Reds
73. German Marquez, RHP, Rockies
87. Robert Stephenson, RHP, Reds
90. Raimel Tapia, OF, Rockies
Feeling the Draft
Trying to get a sense of where the most recent Draft class figures into the midseason Top 100 is always a challenge. In this year's edition, we've added 11 from the 2017 Draft's first round:
21. Hunter Greene, RHP, Reds (No. 2 overall pick)
23. Brendan McKay, 1B, Rays (No. 4 overall pick)
29. MacKenzie Gore, LHP, Padres (No. 3)
31. Royce Lewis, OF, Twins (No. 1)
35. Kyle Wright, RHP, Braves (No. 5)
75. Pavin Smith, 1B, D-backs (No. 7)
78. Alex Faedo, RHP, Tigers (No. 18)
86. Jeren Kendall, OF, Dodgers (No. 23)
87. J.B. Bukauskus, RHP, Astros (No. 15)
88. Shane Baz, RHP, Pirates (No. 12)
97. Keston Hiura, 2B/OF, Brewers (No. 9)
Inside position
With the run of hitters at the top of the list, it's not too surprising to learn position players had the overall edge on the Top 100, with 56 making it, compared to 44 pitchers. Breaking down specifically, right-handed pitchers, as usual, led the way with 35. There are nine lefties on the list and, using primary positions, outfielders lead the way among hitters with 24. They are followed by shortstops, with 11 representatives. There are six second basemen, six third basemen, five first basemen and four catchers.
1
Houston
Houston News & Search
1 News - 1 eMovies - 1 eMusic - 1 eBooks - 1 Search