1
Houston
Houston News & Search
1 News - 1 eMovies - 1 eMusic - 1 eBooks - 1 Search
"Every single day there's going to be a guy that's going to do the work," Correa said. "Today, George hit that first home run to get us started, Keuchel set the tempo and we were able to win the game. It was a great game overall."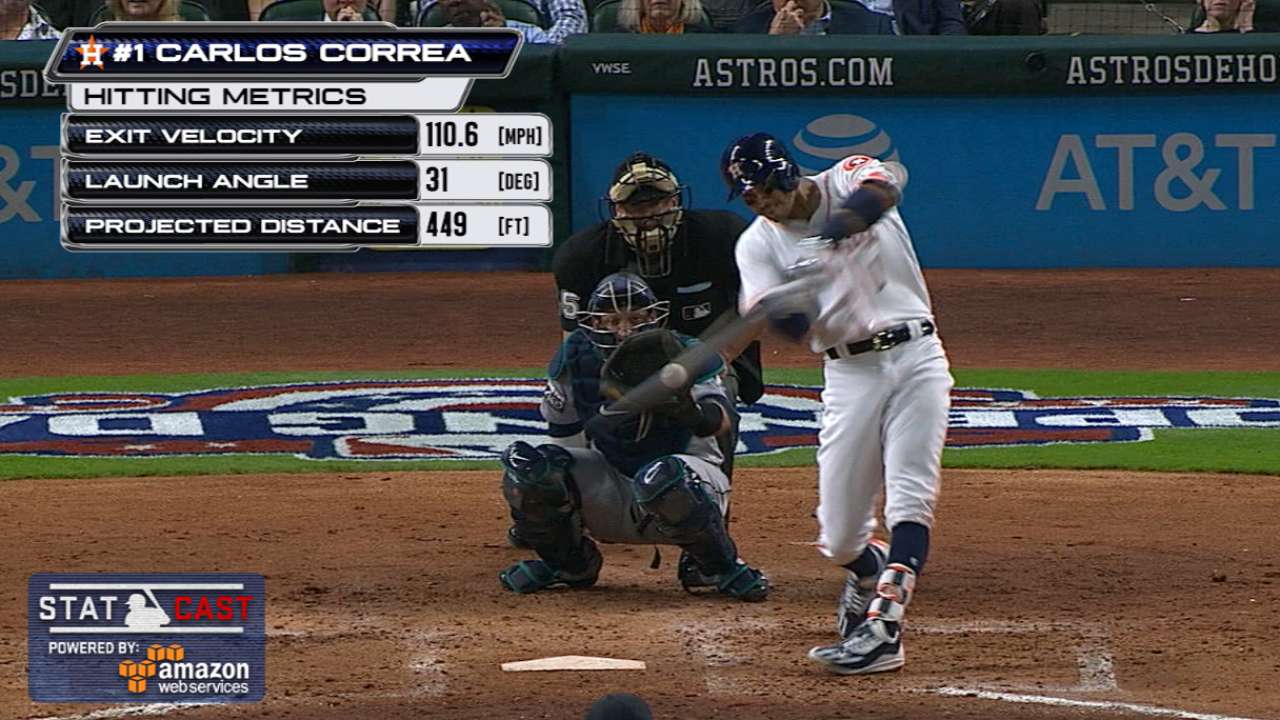 Springer's homer, which made him only the second player in franchise history to hit a leadoff homer on Opening Day (Terry Puhl did it twice), had an exit velocity of 92.7 mph and a launch angle of 32 degrees, meaning it's a hit only 14 percent of the time, according to Statcast™.
"It was crazy," Springer said. "The adrenaline was through the roof. I don't think I breathed for about three innings afterwards. I was hyped. I was excited."
Springer's leadoff homer was the 10th of his career, which is tied for third in franchise history with Joe Morgan and Jose Altuve and behind Craig Biggio (53) and Puhl (13).
"If anybody wonders why Springer leads off, that's a really good example," Astros manager A.J. Hinch said. "He's not going to [hit a leadoff homer] all the time, but the threat's always there. Correa had great at-bats — and obviously had the home run that left the building, literally, and the sac fly, which [Alex] Bregman had excellent baserunning. These plays work together, and I love how the players begin to respond to each other when they set themselves up a little bit."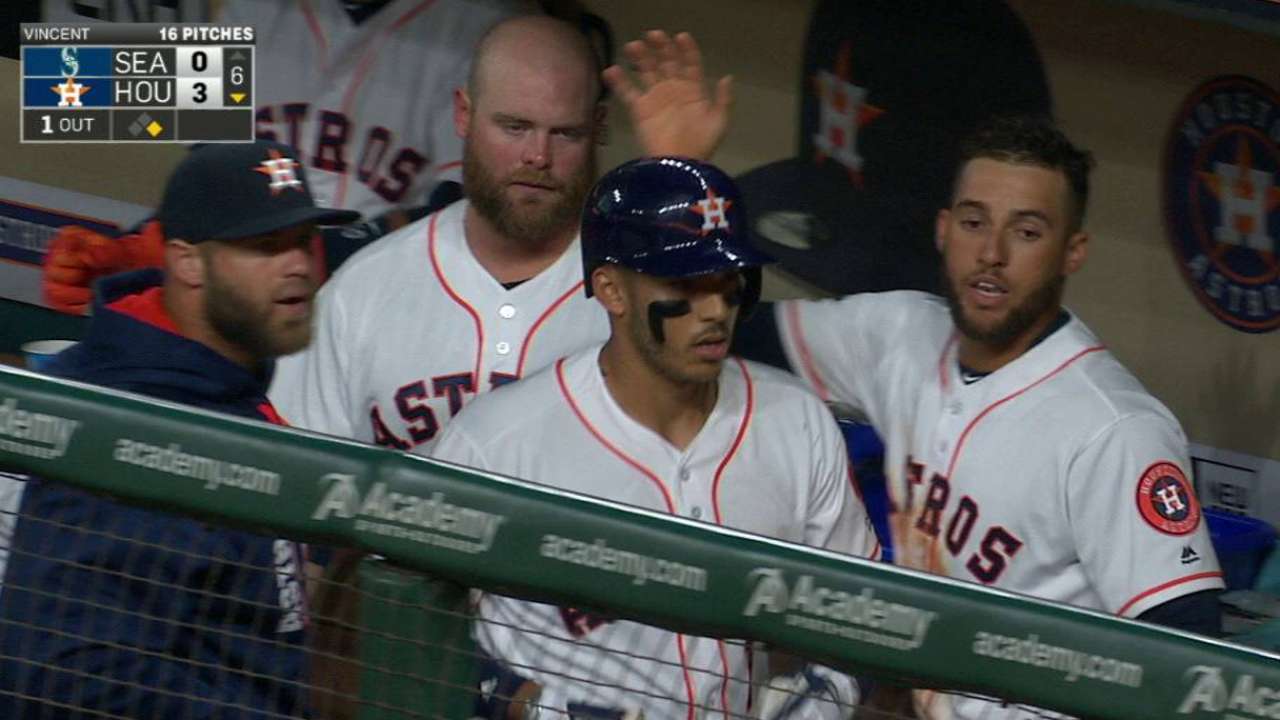 Correa's homer left the ballpark, hugging the left-field line and sailing over the railroad tracks. The ball had a launch angle of 31 degrees and an exit velocity of 110.6 mph, according to Statcast™. That, by Statcast™ definition, is a Barrelled Ball, meaning similar hits have historically led to a minimum .500 batting average and 1.500 slugging percentage.
"I got it pretty good and I was just hoping it stayed fair," he said. "I hit it and I looked at it and it stayed fair and was like, 'OK, it's gone.'"
Brian McTaggart has covered the Astros since 2004, and for MLB.com since 2009. Follow @brianmctaggart on Twitter and listen to his podcast. This story was not subject to the approval of Major League Baseball or its clubs.
1 Houston
Houston News & Search
1 News - 1 eMovies - 1 eMusic - 1 eBooks - 1 Search