1
Houston
Houston News & Search
1 News - 1 eMovies - 1 eMusic - 1 eBooks - 1 Search
"A lot of us were talking to think it was crazy this thing started in Minnesota [on Memorial Day]," relief pitcher Will Harris said. "It seems like it was so long ago, you know? It's been a strange one, no doubt. To go 8-2, we're all looking forward to getting back home. Having the eight wins under our belt on the road trip, it's the best road trip I've been a part of since I've been on this team."
The Astros began the trip by scoring 11 runs in the eighth inning to wipe out a six-run deficit in a 16-8 win over the Twins on May 29. Manager A.J. Hinch didn't see most of it because he was ill, and he spent more time in the clubhouse than the dugout. The Astros crushed the Twins, 17-6, two days later behind six homers, including two from George Springer.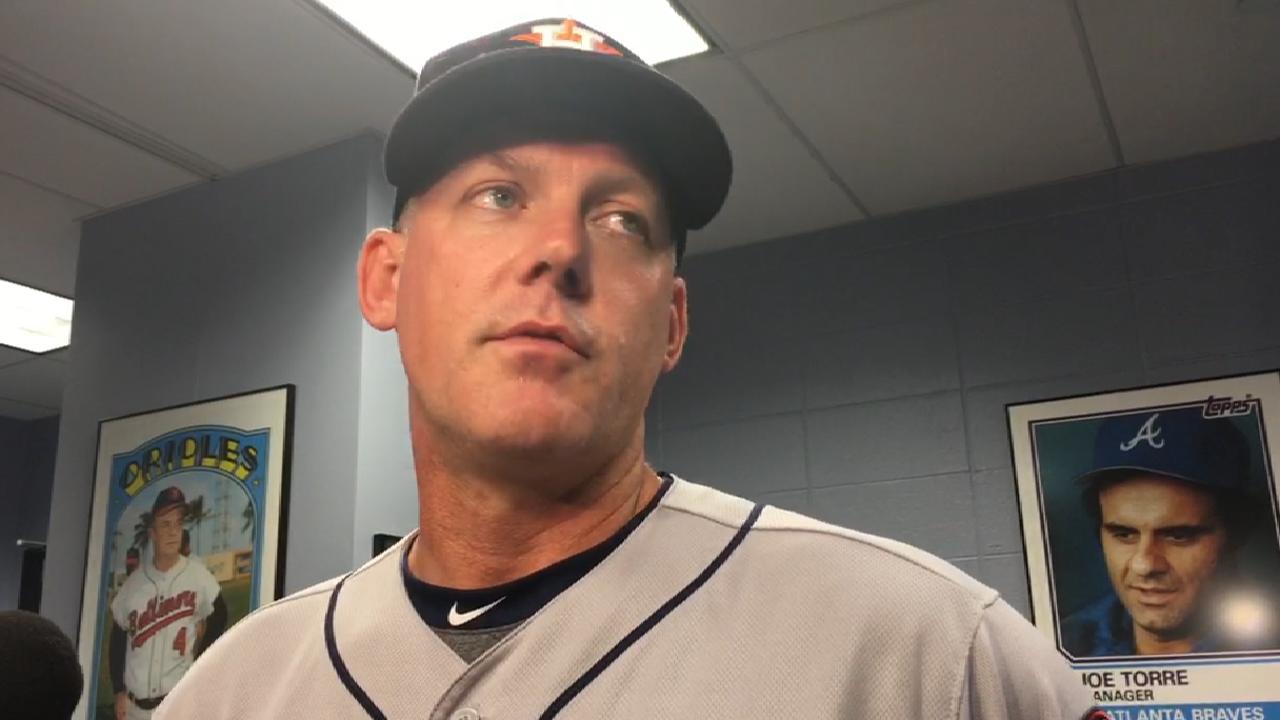 "Looking back at the Minnesota series, it was definitely a lot of fun, and you can see what this team can put once everybody gets hot," outfielder Josh Reddick said. "We can do some damage."
Any doubts about the Astros' inability to beat the Rangers was put to rest last weekend when they swept their rivals, waiting out a two-hour-plus rain delay in Friday's series opener before Luke Gregerson recorded the final out of the sweep on Sunday in a driving rainstorm.
After a 7-3 victory over the Royals for their 11th win in a row on Monday, it felt like the Astros might not lose again. And when they built a 7-1 lead on Tuesday, they looked invincible. A late bullpen meltdown led to Mike Moustakas' walk-off homer that ended the win streak and brought the Astros back to reality.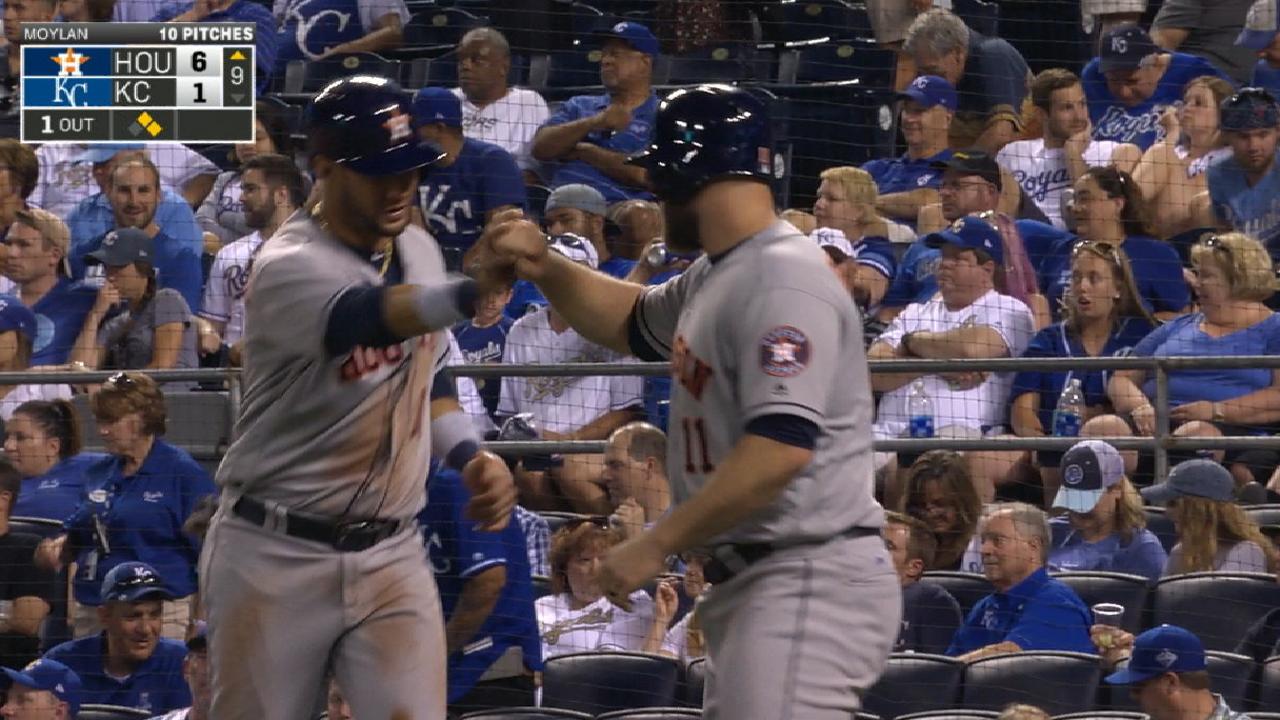 Keuchel was scratched from Wednesday's game, a 7-5 loss, and was placed on the disabled list with a neck ailment to stoke the worrywarts, but Lance McCullers Jr.'s brilliant pitching on Thursday and the explosive ninth — sparked by Jose Altuve's go-ahead homer — meant a happy flight home.
"These are tough places to play, though sometimes we make it look a little easier than it is when we pile up wins," Hinch said. "To come out of this 10-day road trip, it's been a grind. We've had awkward times, we've had a little bit of weather, it's business as usual for us. I feel like we show up every day to play, and to go 8-2 on any road trip, you can sign me up for the next one."
Brian McTaggart has covered the Astros since 2004, and for M/LB.com since 2009. Follow @brianmctaggart on Twitter and listen to his podcast. This story was not subject to the approval of Major League Baseball or its clubs.
1 Houston
Houston News & Search
1 News - 1 eMovies - 1 eMusic - 1 eBooks - 1 Search