1
Houston
Houston News & Search
1 News - 1 eMovies - 1 eMusic - 1 eBooks - 1 Search
In 45 road games this season, Altuve is hitting .433 (78-for-180) with a .507 on-base percentage, including .619 (26-for-42) in his past nine road games. He has the highest road batting average since baseball integrated in 1947 (min. 200 PAs).
"There's not another level," Hinch said. "This is the biggest level in the league and in the world. There's not a super big leagues. This guy continues to be amazing. I don't know how else to describe him. It's line to line, it's home runs, it's multiple hits, it's walks when he needs it. He's every bit the MVP candidate that he looks like, and he ignites us on so many levels on this team. On a team full on full of guys that are really performing, he's standing out."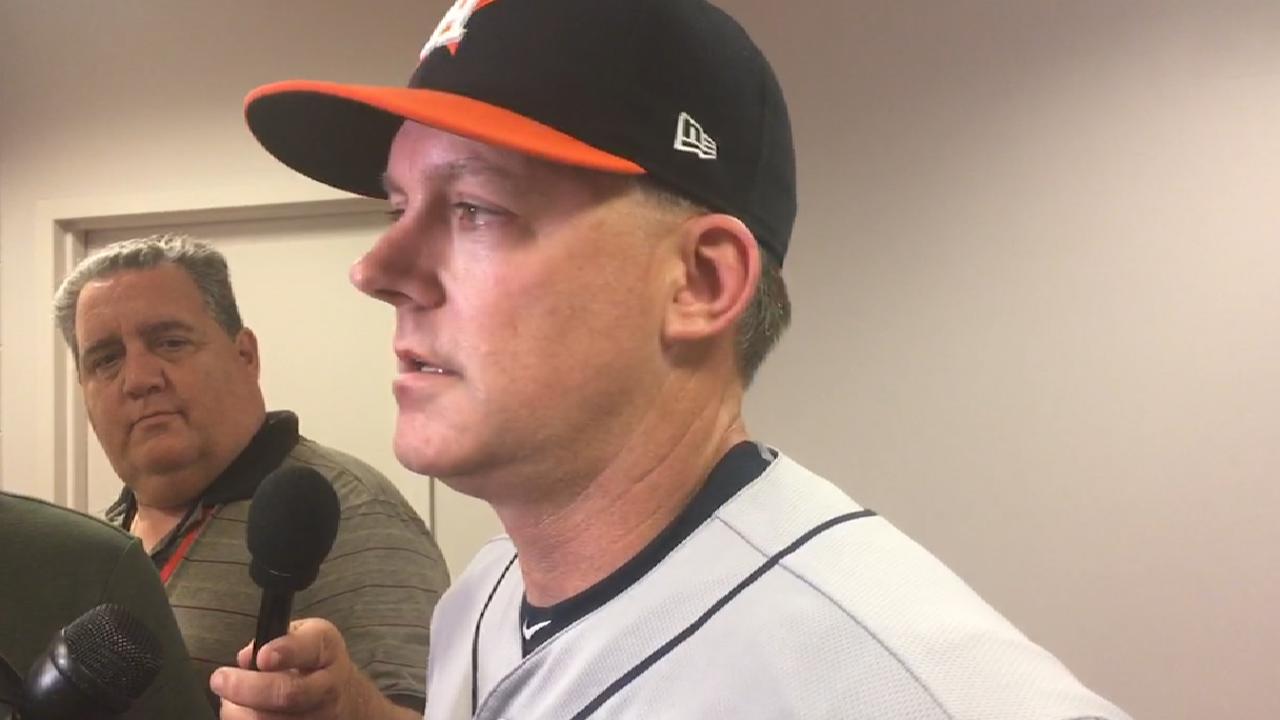 Altuve extended his hitting streak to a career-high 16 games, during which he's hitting .528 (38-for-72) with a .570 on-base percentage. He's hitting .507 (38-for-75) in July and has reached base in 26 consecutive games.
The two-time American League batting champion raised his season average to .365 with his 24th career four-hit game.
"Sometimes you get surprised when you get four-hit games, but I'm just trying to stay with my approach and try to get on base for the guys hitting behind me," Altuve said. "I think this is a really good team that deserves you to go out there and play 100 percent every day, and I think that's what I'm trying to do. I'm not trying to just waste my at-bats. This is a team that encourages each other to go out there and do what we're doing. I thank God that everything is going good for us."
Altuve is the first player with 37 hits in a 15-game span since Ichiro Suzuki (37 hits) in 2004, and the first with a batting average as high as .544 over 15 games (minimum 60 at-bats) since Chipper Jones, who was 34-for-65 (.548) from June 26-July 17, 2006.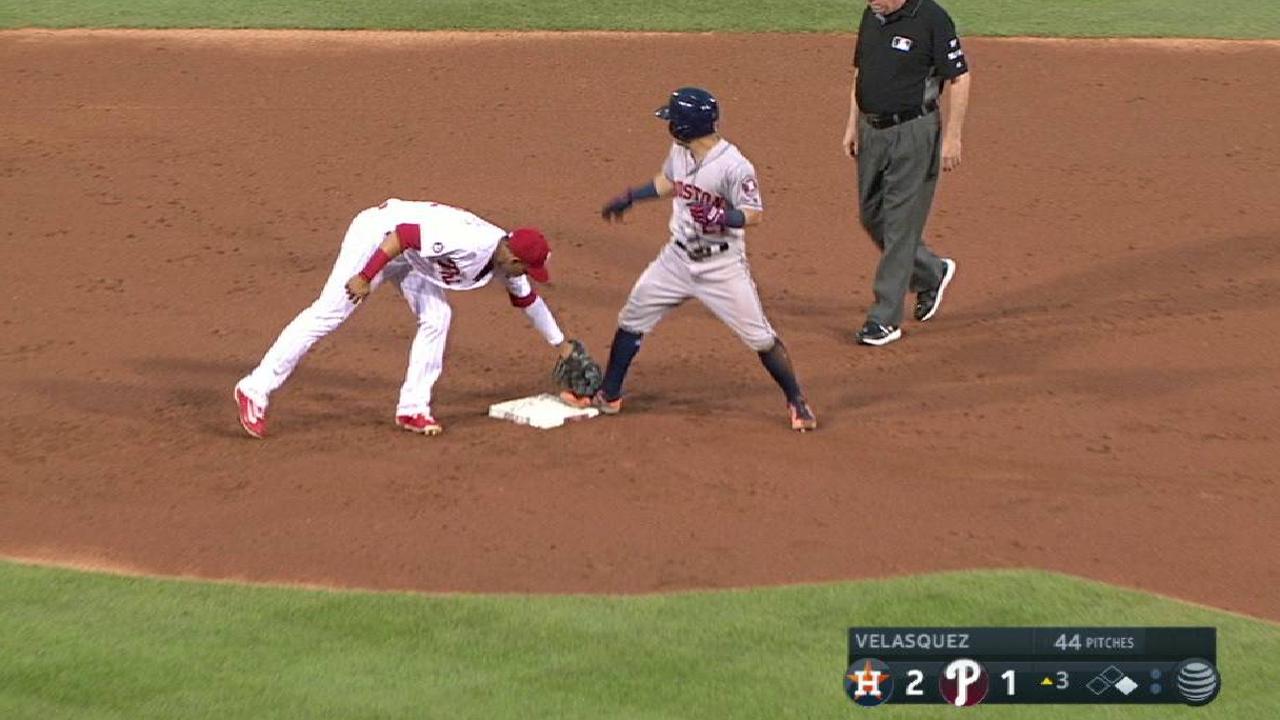 Altuve will have to wait for another shot at his first career five-hit game, though. Hinch took him out in the seventh.
"We have a very smart manager," Altuve said. "Like I said, he lets us go out there and play, but he does something when he thinks he has to do it. I don't like to argue with him because he's doing his job. Obviously, we've been playing really good all season long and we have really good communication between coaches and players, and if he thinks that a couple of players need to get out of the game, that's going to happen."
Brian McTaggart has covered the Astros since 2004, and for MLB.com since 2009. Follow @brianmctaggart on Twitter.. This story was not subject to the approval of Major League Baseball or its clubs.
1 Houston
Houston News & Search
1 News - 1 eMovies - 1 eMusic - 1 eBooks - 1 Search