1
Houston
Houston News & Search
1 News - 1 eMovies - 1 eMusic - 1 eBooks - 1 Search
This All-Star break is a moment for the Astros to reflect on a half season in which they went 60-29 and built up a 16 1/2-game lead in the American League West.
Finally, there's this: Six players on the American League All-Star Team, including three starters for Tuesday's MLB All-Star Game presented by Masterard (6:30 p.m. CT, FOX). Jose Altuve leading off and playing second base, Springer batting cleanup and playing left field and shortstop Carlos Correa hitting fifth and playing shortstop.
In addition, pitchers Dallas Keuchel, Lance McCullers Jr. and Chris Devenski are on the AL team. (Keuchel will not pitch as he recovers from a pinched nerve in his neck.)
As good and as deep as the Astros are, they're built around Altuve, Correa and Springer, who are 27, 22 and 27. Altuve will play in his fifth All-Star Game on Tuesday, but it will be the first for the other two.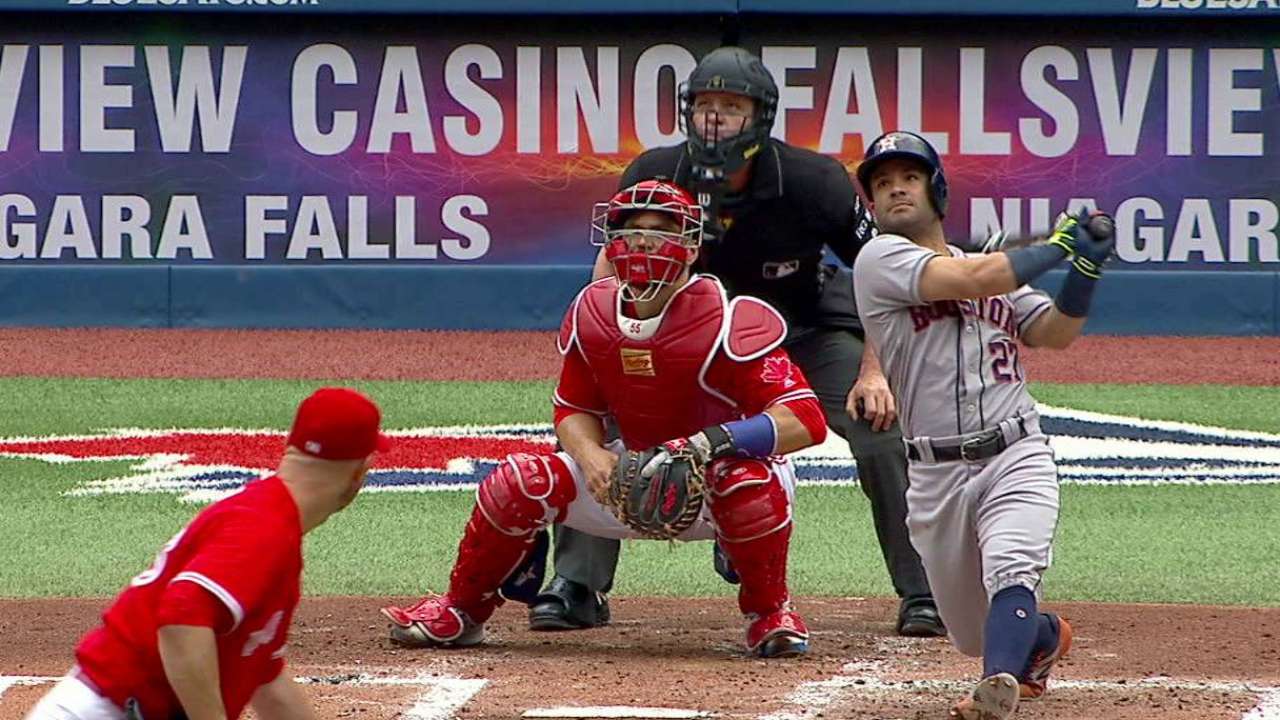 "Those three play probably the biggest part of who we are," Keuchel said. "I think their competitive edge feeds off each other. Correa wants to be the best player. But Altuve is the best player right now. Springer is closing in.
"Everybody wants to fight. But it's a healthy competitive edge, and you need that. You want guys trying to size each other up, and you want guys going at each other on the field and producing. We all want to win a World Series, then multiple World Series, and ride off into the sunset.
"These guys going at it is pure joy. We get to take a backseat to it and watch it. When my career is said and done, I'm going to get to look back and say I played with George Springer and Jose Altuve and Carlos Correa."
As Correa said, "We're like brothers. Every single day we're in the clubhouse singing, dancing, doing whatever it takes to have a good time. It's been a great season so far. Obviously, a lot can happen through the course of the next three months. We want to go out in the second half and stay consistent and play good baseball and make the postseason."
The Astros lead the Majors in runs and home runs. They're last in strikeouts. Despite having had four starting pitchers on the disabled list for a stretch, their pitching has been plenty good enough.
These two days in South Florida are about sharing a clubhouse with the best of the best and posing for team photos and simply basking in the spotlight of what they've accomplished.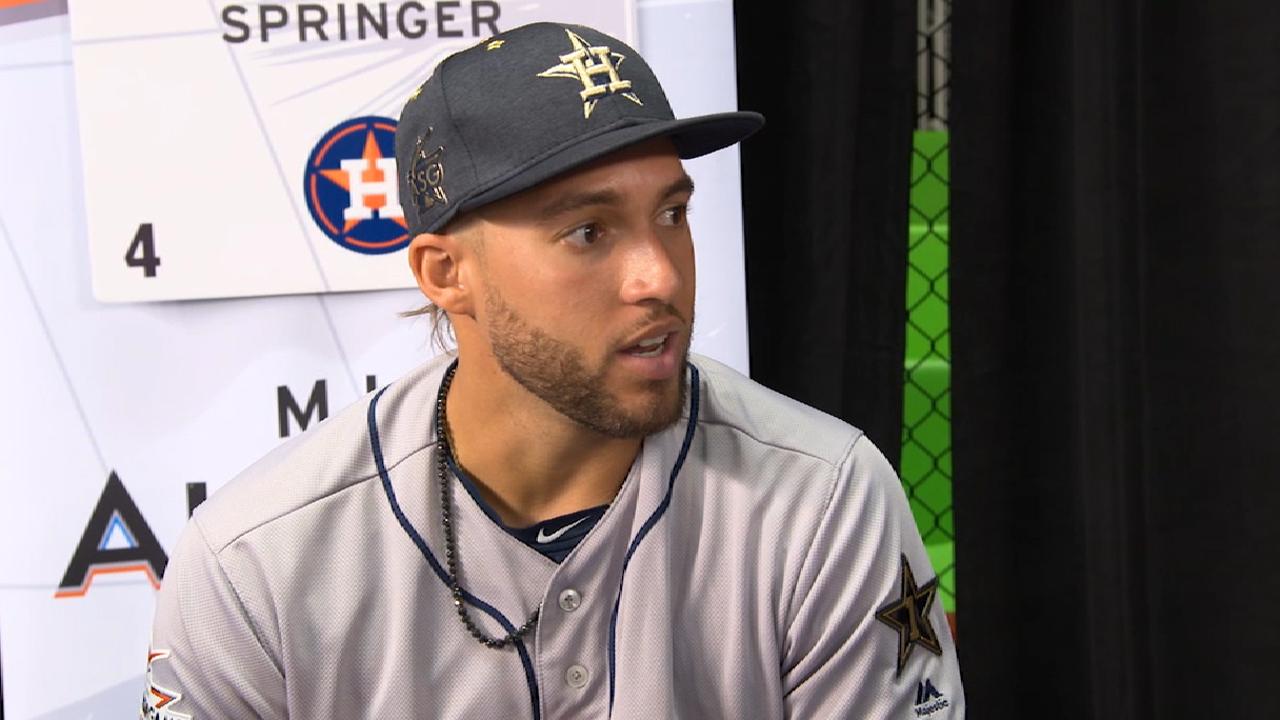 "Obviously, this is something you dream about as a kid," Springer said. "I remember playing in my backyard — the All-Star Game at Fenway Park was in our backyard. To be here with all these guys is special and an honor."
When Astros manager A.J. Hinch was asked recently how a 16 1/2-game lead might impact his club's competitive edge, he said, "Just watch us play, and you'll understand."
In other words, his players play for the sheer joy of playing and because they've accomplished nothing so far.
"You just go out and play and take each game for what it is," Springer said. "This is a long year. To have 60 wins at the All-Star break is special for us. It puts us in a good position. We understand we will have to have a good strong second half."
Altuve, Correa and Springer are second, fourth and sixth in AL Wins Above Replacement. Springer, Correa and Altuve are second, fourth and fifth in OPS. And in the AL batting race, Altuve (.347) is first, Correa fourth (.325).
"It never gets old," Altuve said. "I'm as happy now as I was in my first All-Star Game. Thank God for the opportunity to be here. It has to be my favorite All-Star Game because so many of my teammates are here. They earned it.
"The way we've been playing is really good. I walk in that clubhouse and see Cano and Nelson Cruz and George Springer, it's amazing to be part of this team."
Richard Justice has been a reporter for MLB.com since 2011. Read his columns and follow him on Twitter at @RichardJustice This story was not subject to the approval of Major League Baseball or its clubs.
1
Houston
Houston News & Search
1 News - 1 eMovies - 1 eMusic - 1 eBooks - 1 Search