1
Houston
Houston News & Search
1 News - 1 eMovies - 1 eMusic - 1 eBooks - 1 Search
The Astros sent 14 batters to the plate in the eighth to take a 13-8 lead in their biggest inning since scoring 11 runs in the sixth inning against the Cardinals on July 18, 1994. They had eight hits in the inning, including a two-run double by Josh Reddick that gave them a 9-8 lead and a three-run homer by Carlos Beltran that capped the outburst.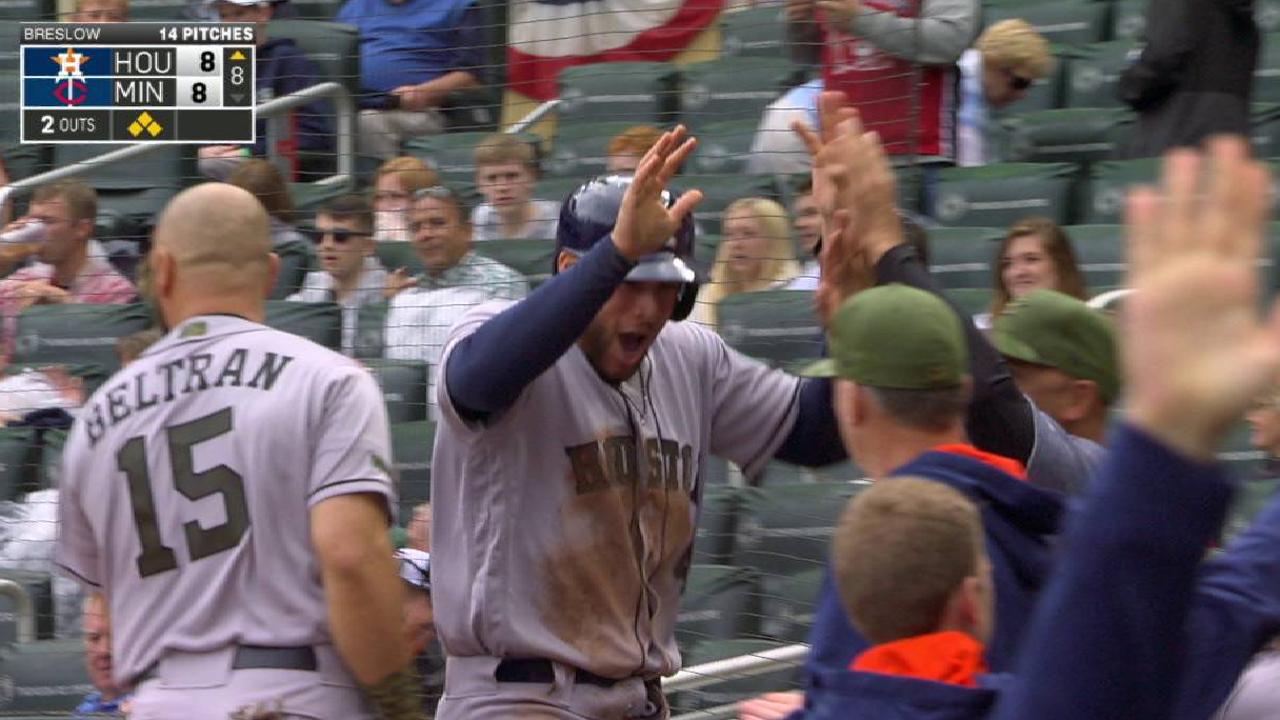 "It was definitely fun to be able to score all those runs in the eighth inning and have fun out there," said Astros shortstop Carlos Correa, who scored twice in the eighth following a single and a walk. "I remember telling myself in my mind, 'Man, I'm not used to playing games like this, getting blown out so early.' Obviously, it showed we have the confidence in each other and be able to bounce back and be able to come through."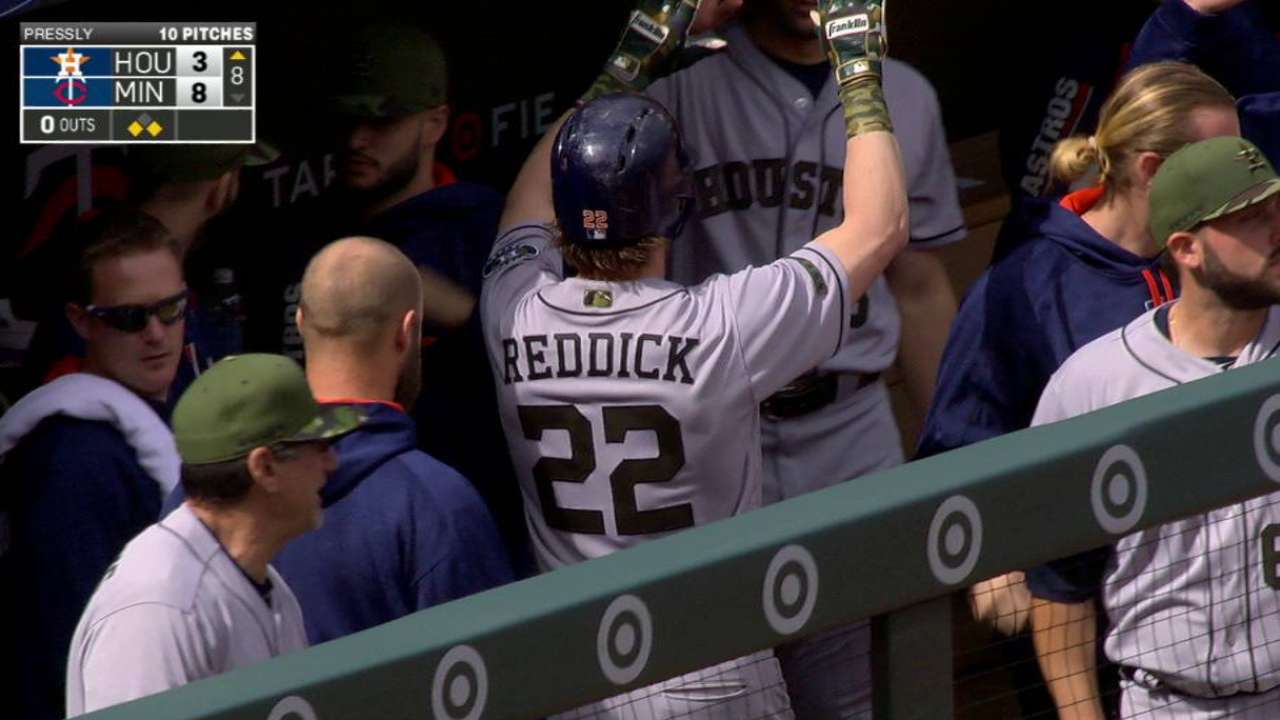 The Astros came back from three different 5-0 deficits to win games earlier this year, but it was the first time in their history they wiped out a six-run lead after the seventh inning to win, according to Elias Sports.
"That was pretty fun, especially the way guys swung the bat," Reddick said. "It was fantastic. I was just happy to be on base for it all."
It had been raining on and off throughout Monday's game, and when the umpires called for the tarp during an eighth-inning shower the Astros weren't too pleased. They had already scored four runs in the inning to get within two, 8-6, and George Springer was at the plate with a 2-0 count, two outs and runners at first and third.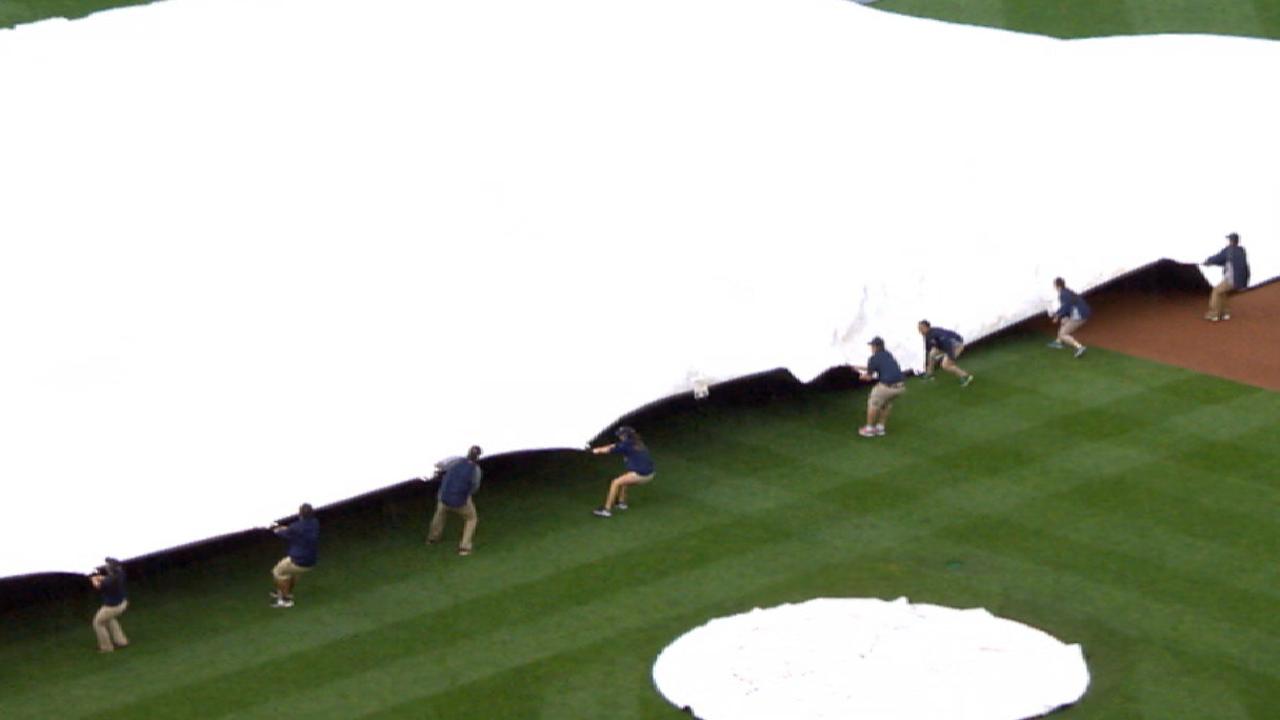 "It was weird," Springer said. "I never had that happen before. Yeah, I guess I was upset. I was up ahead in the count, but I'm not going to complain about it. It is what it is. It was out of control. It was crazy."
When play resumed, Springer singled home Marwin Gonzalez to make it 8-7, and Springer scored from first with the go-ahead run on Reddick's two-run double, pumping his fist after he slid past home plate.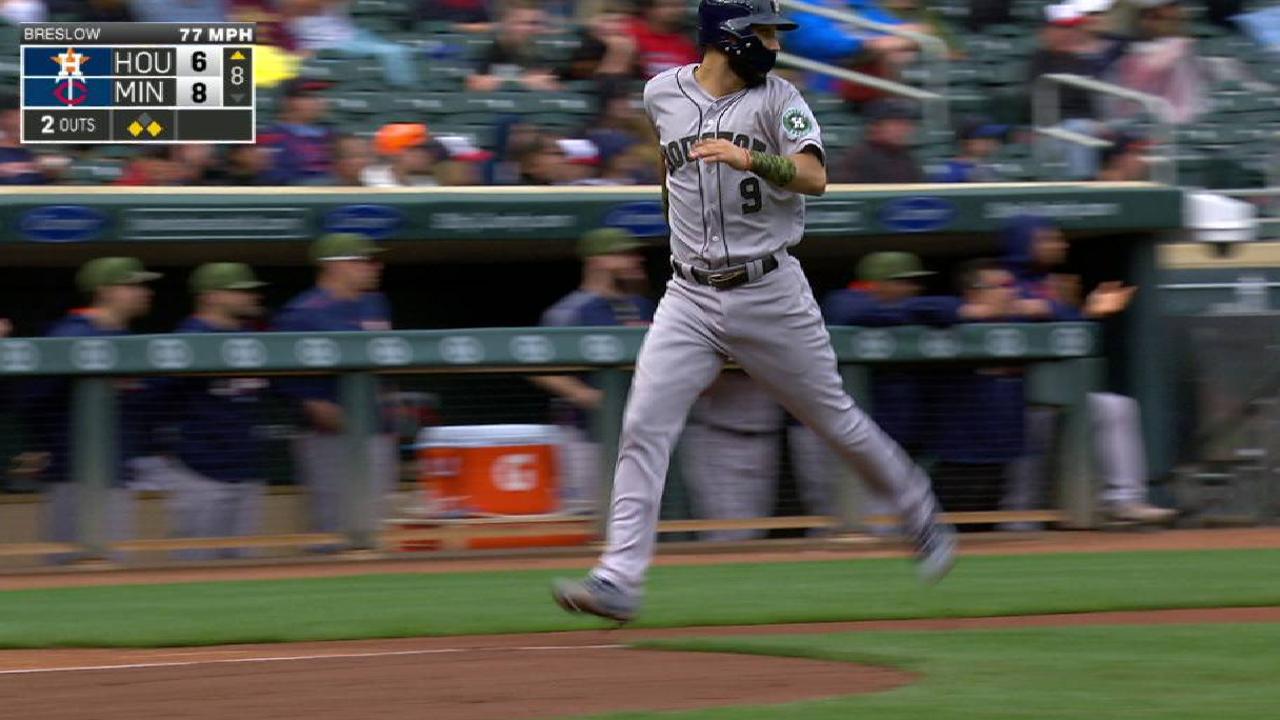 "We were all pretty upset about it, considering two innings before that we had played through what seemed like twice as bad as that rain," Reddick said of the delay. "Very frustrating. We felt like the momentum was being drug away from us, but I don't think we'll change it for the world."
Brian McTaggart has covered the Astros since 2004, and for MLB.com since 2009. Follow @brianmctaggart on Twitter and listen to his podcast. This story was not subject to the approval of Major League Baseball or its clubs.
1 Houston
Houston News & Search
1 News - 1 eMovies - 1 eMusic - 1 eBooks - 1 Search