1
Houston
Houston News & Search
1 News - 1 eMovies - 1 eMusic - 1 eBooks - 1 Search
• Moran lands on DL after foul ball to face
"[Moran is] not doing very well," Astros manager A.J. Hinch said before Sunday's series finale. "He's stable. His dad's here, his fiancée's here, so he's surrounded by some loved ones. But long night for him. He stayed the night in the hospital. He'll be in the hospital here in Baltimore for the foreseeable future until they decide what's next.
"[Surgery is] possible, yes."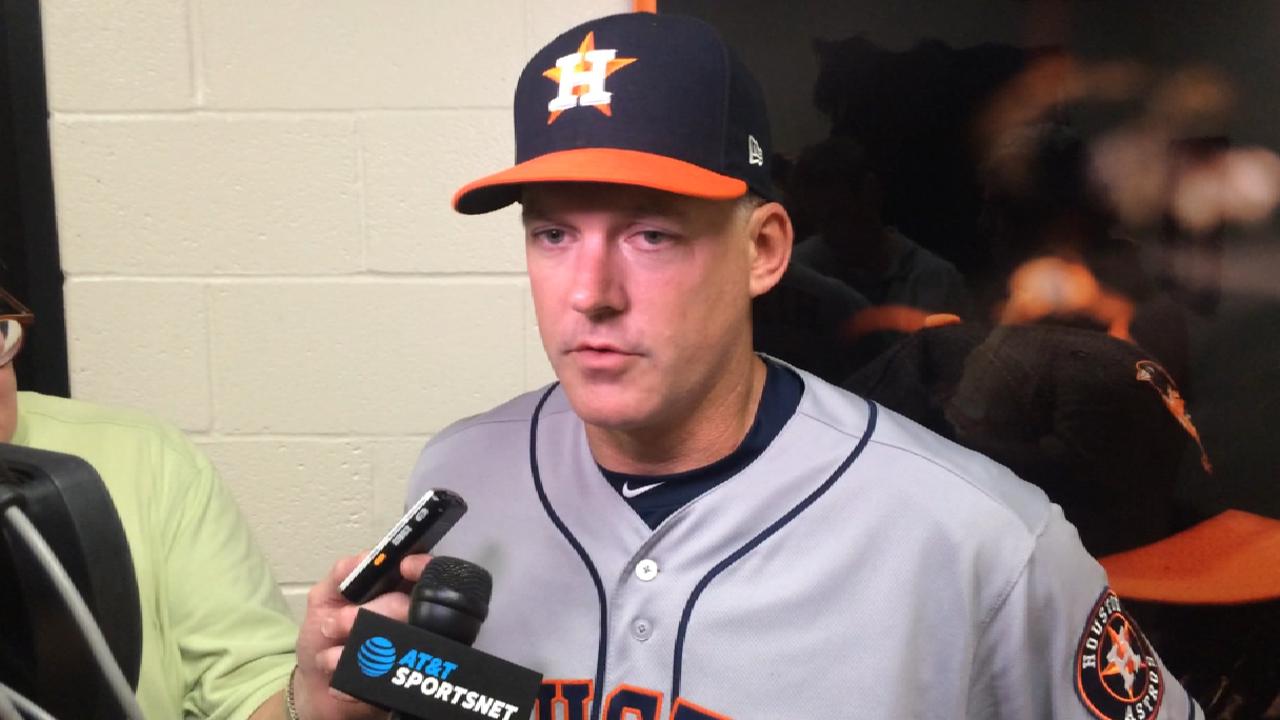 Before Marwin Gonzalez stepped in to finish Moran's at-bat and hit the decisive three-run homer, Moran fouled off an inside pitch that hit the handle of his bat and deflected straight up to his left cheek and eye, causing a concussion and immediate bleeding and bruising. Moran took a few steps before dropping to his hands and knees, covering his face. He tried to stand briefly, with the help of the Astros' training staff, but was immediately helped back down to the ground.
"He wasn't feeling very well and he wanted to get off the field, like all players do," Hinch said. "And as soon as he got up, he thought he was going to pass out, kind of got nauseous. So we put him back down and called for the cart."
To fill Moran's roster spot, infielder Tyler White was recalled from Triple-A Fresno, where he was hitting .299 with 19 homers and 69 RBIs. White has not made a nig League appearance in 2017, but played in 86 games for the Astros in '16 and slashed .217/.286/.378. He will split time between first and third with Yuli Gurriel, while Alex Bregman also expected to get some reps at the hot corner.
"[White's] positional versatility was important for us," Hinch said. "He's played well in Triple-A. The right-handed bat against left-handed pitching was very attractive to us. He's played very well, which is a key part."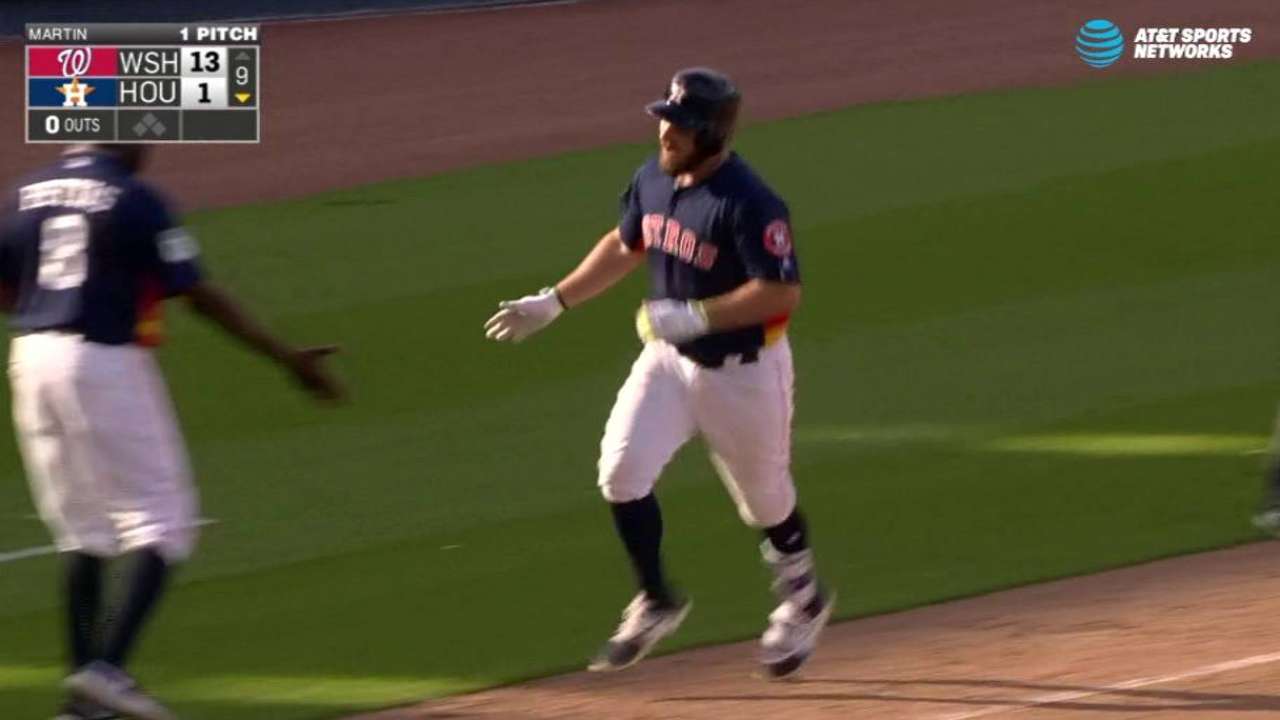 In 2015 at Double-A Corpus Christi, Moran suffered a non-displaced fracture in his jaw after getting struck in the neck area with an errant throw sliding back into second base.
"There's a mental hurdle to get over anytime a guy gets a rare injury like that," Hinch said. "The fact that they're unique plays, it's not something that happens all the time, we hopefully feel like that's going to be a little bit better. I've seen a bunt [cause a ball to hit a batter in the face] before, I've seen some balls in the dirt, see catchers get hit in the throat sometimes, there's plays where it happens, but it's so rare that I would hope that he could block that out when he comes back."
Mandy Bell is a reporter for MLB.com based in Baltimore. This story was not subject to the approval of Major League Baseball or its clubs.
1
Houston
Houston News & Search
1 News - 1 eMovies - 1 eMusic - 1 eBooks - 1 Search