1
Houston
Houston News & Search
1 News - 1 eMovies - 1 eMusic - 1 eBooks - 1 Search
The new array of 2017 features includes a "team view," in which fans can designate a favorite team and enjoy a custom team-centric experience on supported platforms. Redesigned apps will launch on connected platforms Android TV, FireTV, Xbox and Roku. "Alexa, open MLB" will be a familiar verbal command, as MLB.TV Premium subscribers can listen to live games without blackout restrictions using the new MLB skill on the Amazon Echo platform.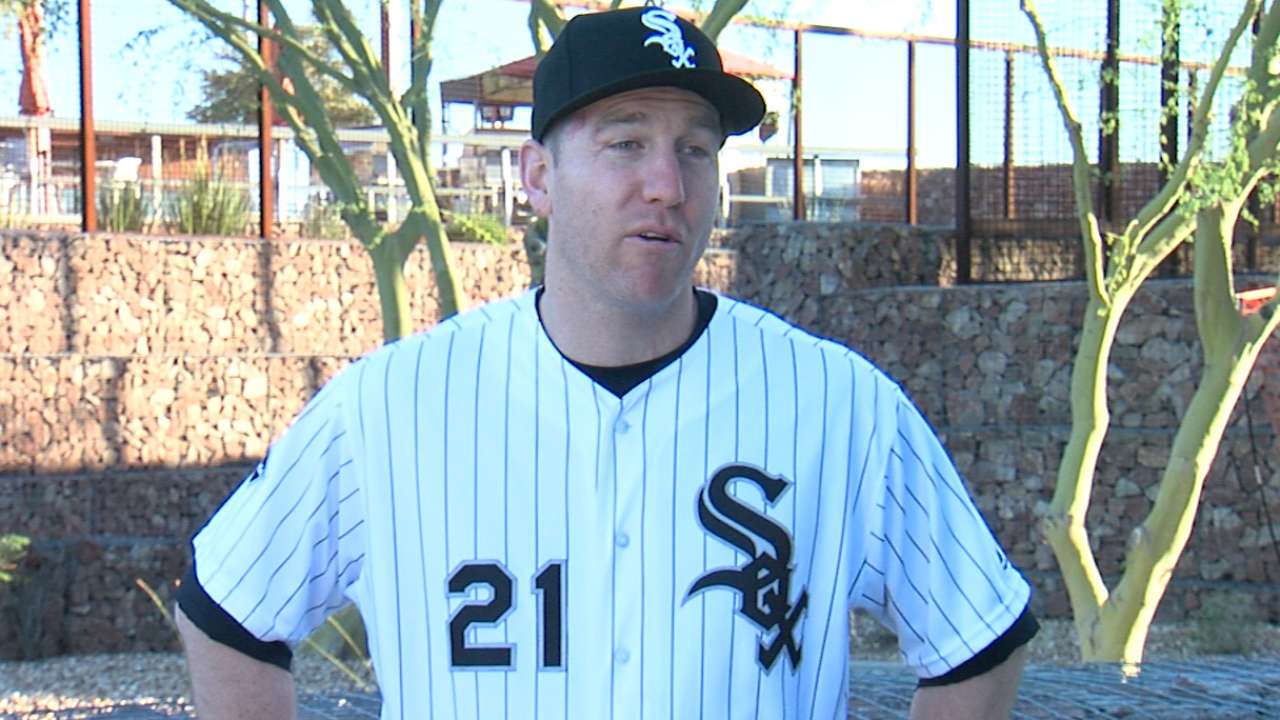 "I would love to be on the couch watching the games like everyone else, eating some popcorn, but I'm a baseball gypsy," said Mets legend Ron Darling, now an analyst for MLB Network, TBS and SNY. "I'm either on a plane or in the hotel room or even in my office at the MLB Network. What MLB.TV allows me to do is watch games, and watch them in a way that I can really analyze the games. When I'm watching Noah Syndergaard face Bryce Harper, I can see what pitches Syndergaard throws, what pitches Harper can take, if Syndergaard is dominating Harper, or if it's the other way around. So it really doesn't matter if you're a casual baseball fan, or someone like me who has to grind it out all the time, MLB.TV is for both of us."
MLB.TV Premium subscribers will have free access to all premium features in MLB.com At Bat (a $19.99 value), including home and away radio broadcasts, exclusive highlights and more. At Bat will be available for iPhone, iPod touch, iPad, supported Android smartphones and tablets and Amazon Kindle Fire.
All-access features also include home and away feeds, allowing you to watch either TV broadcast feed live, including Spanish-language audio overlay on supported devices. Portability remains a hallmark, because with a single subscription, you can watch live out-of-market games on all supported connected devices, smartphones and tablets.
Revolutionary 60fps live streaming video will be available to MLB.TV Premium subscribers. This HD technology also will be available in '17 on supported iPhones, iPads and Apple TVs as well as Chromecast, PlayStation 4, PlayStation 3, Roku, Xbox One and Xbox 360.
Authenticated subscribers again will have the opportunity to utilize "Follow Your Team" to watch a single selected out-of-market team's live local telecasts. The add-on feature also includes access to the selected out-of-market team's games played against any team within the designated home television territory where the subscriber resides, provided that the subscriber is also a pay television subscriber of the regional sports network that carries the in-market club that the selected out-of-market club is playing.
"It just allows my family to watch the games, whether they're at work or traveling," Marlins center fielder Christian Yelich said. "My mom works late, so she's not always home for the games. My brother is in the Marine Corps, and he's all over the place. It just expands the game of baseball. It allows more people to view it. I think that was their ultimate goal, and they're succeeding."
"I think it's great. It expands the game," Cardinals center fielder Dexter Fowler said. "It raises the awareness around it. You can see your favorite team anywhere."
Authenticated MLB.TV Premium subscribers will be able to stream every game of the 2017 World Series, as well as the 88th All-Star Game presented by MasterCard in Miami. Access will be available via MLB.TV through FOX's participating video providers across any supported MLB.TV platforms, including smartphones and tablets via At Bat.
MLB.TV Premium is once again the best package for full-featured immersion through the World Series, and MLB.TV Single Team subscriptions are also available at $87.49 yearly.
"MLB.TV is essential for a baseball junkie like me," Rockies reliever Adam Ottavino said. "It's so easy to catch up on the other games around the league from my phone while we are on the go. I only wish I could have had this when I was growing up."
Mark Newman is enterprise editor of MLB.com and a baseball writer since 1990. Read and join other baseball fans on his MLB.com community blog. This story was not subject to the approval of Major League Baseball or its clubs.
1
Houston
Houston News & Search
1 News - 1 eMovies - 1 eMusic - 1 eBooks - 1 Search