1
Houston
Houston News & Search
1 News - 1 eMovies - 1 eMusic - 1 eBooks - 1 Search
And then there's this: Where would he play? His greatest strength for the Astros is a problem area in balloting for the 2017 MLB All-Star Game presented by MasterCard on July 11 at Marlins Park in Miami.
Gonzalez doesn't really have a position. OK, that's not true. He has every position. Maybe the best way to express it is that he plays this new position, the one Joe Maddon created in Tampa Bay.
Call it the Ben Zobrist.
You may know Zobrist as the 2016 World Series MVP. Inside the game, he's the guy who changed roster construction forever.
Back in 2009, the Rays gave Zobrist a choice: play shortstop — his natural position — in the Minors or be a super-utility player in the Majors.
"Tough call, huh?" Zobrist says now, smiling.
No call at all. Zobrist happily stocked his locker with gloves for eight positions — everything except a catcher's mitt, although he'd probably would have done that too if he was asked.
He didn't just play all those spots, he played them well. It's one thing to have the right attitude about moving around. It's another thing to do it at the level Zobrist did.
Since then, every team has tried to find a Zobrist. This season, the Astros have theirs in Gonzalez.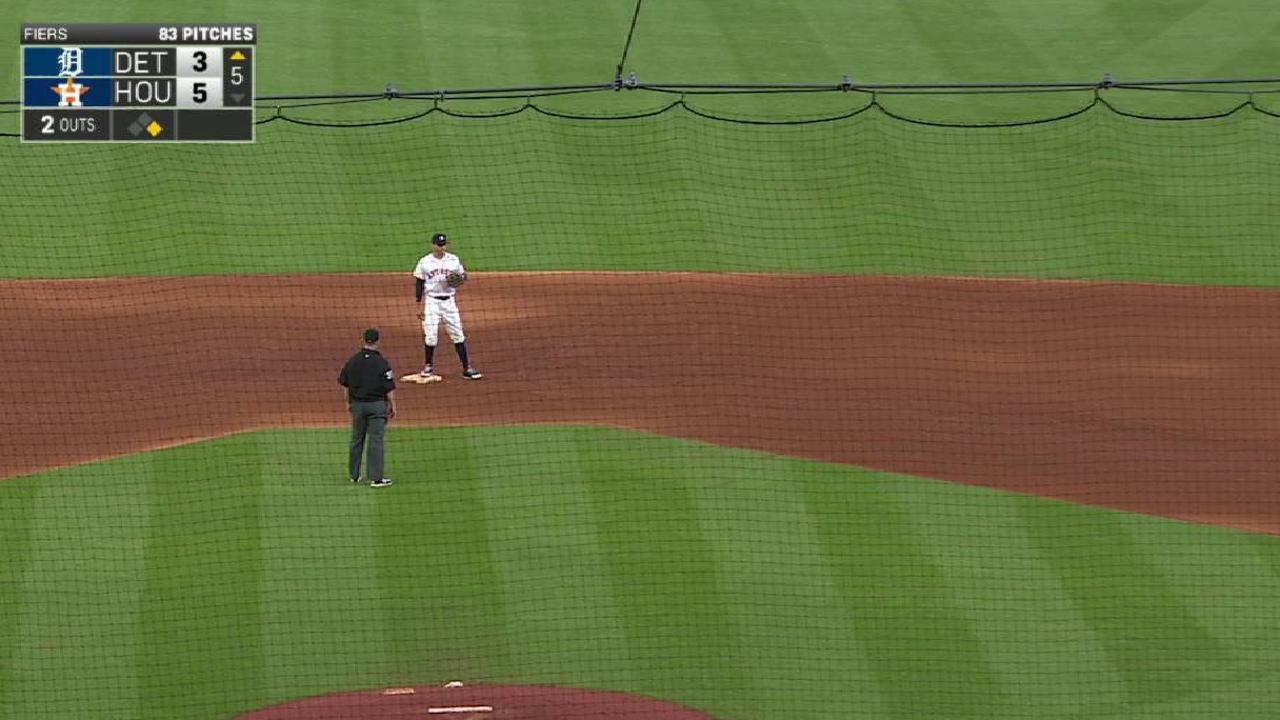 He's not new to the club. In December 2011, he became the very first acquisition for the Astros' new general manager, Jeff Luhnow.
No one thought much about the Rule 5 Draft trade at the time. But 5 1/2 years later, it's a tipoff that Luhnow would be a brilliant, thoughtful, innovative and successful general manager.
Marwin has played 556 games for the Astros over six seasons, entering Saturday. Until last season, he'd never had what would be considered full-time playing status. He got it by starting games at six different positions — including 74 at first base.
This season, with Yuli Gurriel the everyday starter at first, it wasn't clear how Astros manager A.J. Hinch would find at-bats for Marwin.
But Hinch told his players he was going to get them regular rest, which is a smart tactic for a team that hopes to be playing deep into October.
And it's a way to get Gonzalez into games. He started 31 of the Astros' first 49 games and came off the bench nine other times in various roles.
Here's the breakdown of his starts by position:
First base: 8
Left field: 8
Third base: 7
Second base: 4
Shortstop: 4
And he has come off the bench twice to play right field.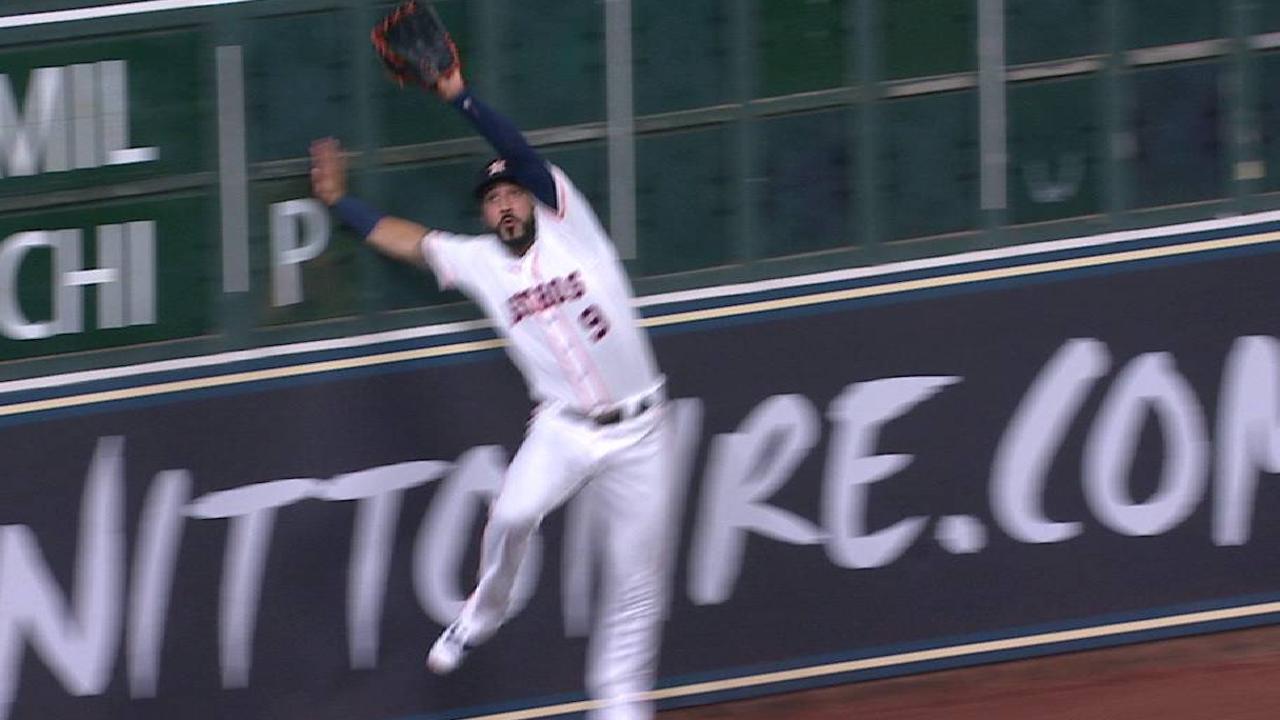 Marwin made his first 131 plate appearances this season among the most productive in the Majors. He leads the Astros in home runs (11), RBIs (28) and OPS (1.007).
He homered in his first start of the season, as well as his second. On April 9, his two-run homer tied the Royals in the seventh inning, as the Astros went on to win in 12 innings.
He homered twice and drove in five runs in a come-from-behind, 8-7 win over Texas on May 2. He homered and drove in two runs in a 7-6 victory over Detroit on Thursday.
These All-Star selections are always tough calls — especially for a team that has been as good as the Astros. Dallas Keuchel and Lance McCullers Jr. would appear to be slam dunks.
Shortstop Carlos Correa and second baseman Jose Altuve have solid cases, as well. Center fielder Jake Marisnick has been outstanding. And three relievers — Chris Devenski, Will Harris and Ken Giles — are All-Star worthy.
They're not all going to be Miami. They'd tell you that's fine. They'll be happy for whoever goes. And besides that, October baseball is the real prize.
But sending Gonzalez would send a great message about persevering and doing whatever needed to be done.
And doing it very well.
Richard Justice has been a reporter for MLB.com since 2011. Read his columns and follow him on Twitter at @RichardJustice. This story was not subject to the approval of Major League Baseball or its clubs.
1
Houston
Houston News & Search
1 News - 1 eMovies - 1 eMusic - 1 eBooks - 1 Search