1
Houston
Houston News & Search
1 News - 1 eMovies - 1 eMusic - 1 eBooks - 1 Search
HOUSTON — Dallas Keuchel hadn't pitched in 11 days. That didn't matter to the Astros' star pitcher, who was activated from the 10-day disabled list hours before Saturday's game and still found a way to shine.
In the Astros' 5-2 win against the Orioles at Minute Maid Park, Keuchel limited Baltimore to four hits in six innings, which is right where manager A.J. Hinch wanted his ace lefty's night to end after the layoff. Keuchel racked up eight strikeouts and gave up one run on 86 pitches, improving to 8-0 this season in 10 starts.
"Behind the scenes, a perfect night was six [innings] and 88 [pitches]," Hinch said. "We asked him to do that and get himself back in the routine of starting again, and he did. I took him out right when I wanted to."
Keuchel didn't skip a beat after the time off. Astros catcher Brian McCann said Keuchel's two-seam fastball and sinker were the best they've been all season.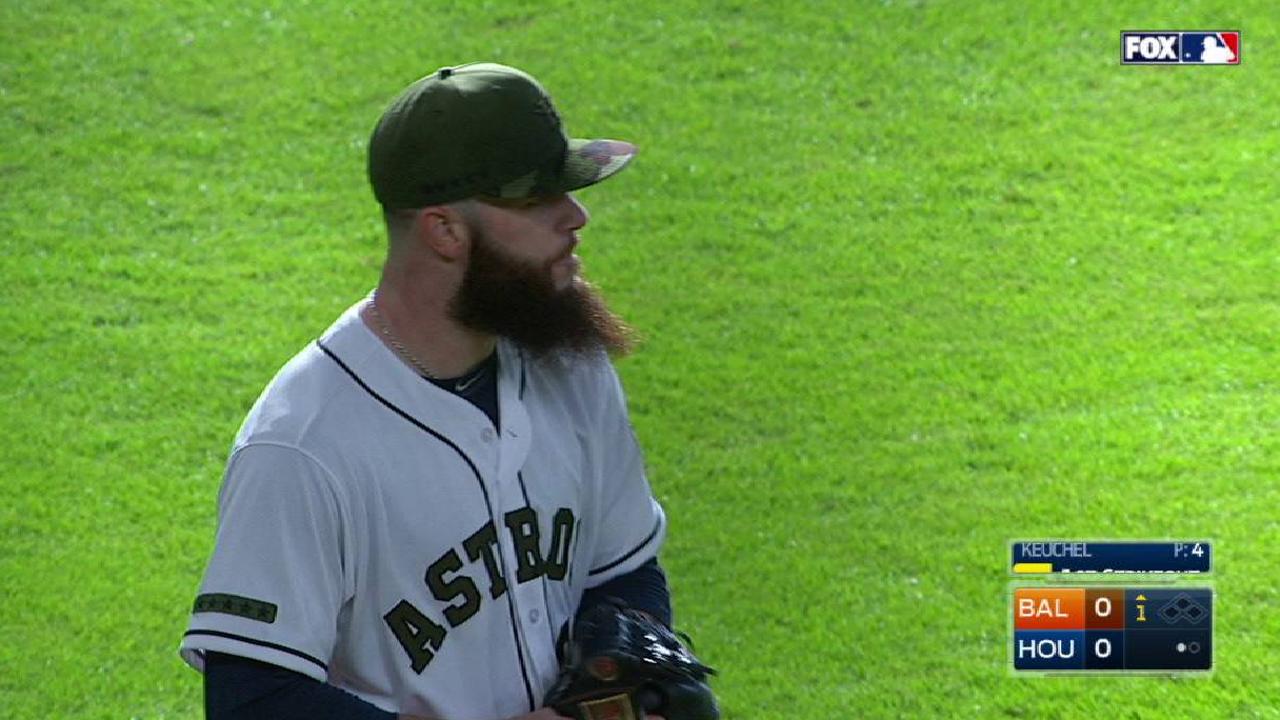 Keuchel earned a Major League-best eighth win.
"It was great, obviously," Hinch said. "One of the things that makes Dallas so special is how he can adjust. Tonight, having not pitched in 10 days, he went in one way, and then the game progressed, he adjusted to what they were doing to him. They had one inning where they were clearly getting outside, hooking the ball a little bit, found some holes and got a run on him."
That inning was the third, when Keuchel allowed an RBI single by Orioles designated hitter Welington Castillo to left field, interfering with what was near-perfect night from Keuchel.
"It was pretty flawless," Hinch said. "He's a perfectionist by nature. He'll talk about the third inning a bit, but we couldn't have asked for much more."
"It was really nice to contribute and have some fun with the guys," Keuchel said.
Christian Boutwell is a reporter for MLB.com based in Houston. This story was not subject to the approval of Major League Baseball or its clubs.
1 Houston
Houston News & Search
1 News - 1 eMovies - 1 eMusic - 1 eBooks - 1 Search