1
Houston
Houston News & Search
1 News - 1 eMovies - 1 eMusic - 1 eBooks - 1 Search
"I've always taken great pride in my defensive ability, but I never thought I'd be in a position to where I'm winning three straight Gold Gloves," said Keuchel, the 2015 A.L. Cy Young Award winner. "It's a credit to myself for the hard work, but also there's multiple guys that have helped me along the way, and I've always appreciated that.
"And if I can shorten the game like I have been doing, then that not only helps me out, but it helps the team out as well."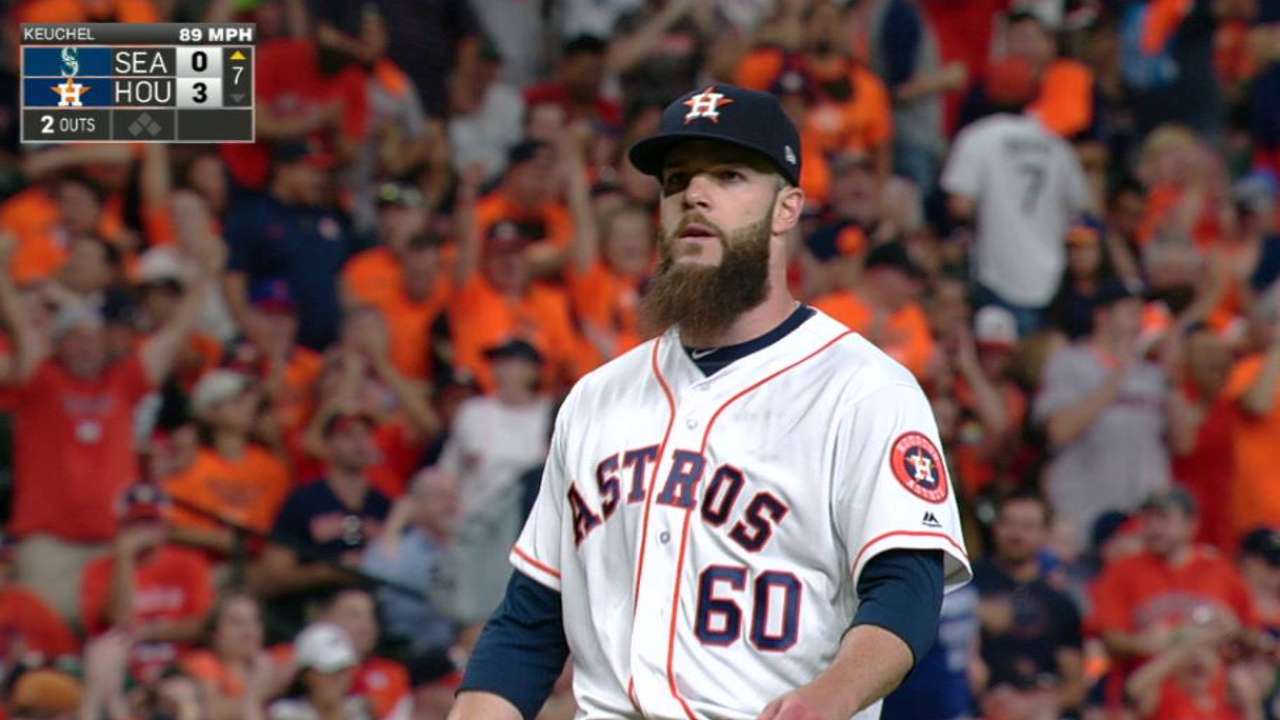 Astros manager A.J. Hinch has a diverse background in baseball, having more than 20 years of playing, managing and front-office experience in the Majors.
Hinch said Keuchel is among the best defensive pitchers he's seen play.
"He gets the distinction as the best-fielding pitcher, and he continues to tack on to that reputation," Hinch said. "We've already seen it in his one outing he's made, multiple exceptional plays. It's his athleticism, he gets off the mound, he lands in such a balanced position where he's able to have some mobility off the mound and not just have good hands to field the ball.
"You look back at guys that I've been around, or guys I've seen. Mark Buehrle won a ton of Gold Gloves, Greg Maddux, and, for me personally, playing with Kenny Rogers, another left-hander. He was the best fielding pitcher I ever played with, prior to watching Dallas."
Richard Dean is a contributor to MLB.com based in Houston. This story was not subject to the approval of Major League Baseball or its clubs.
1 Houston
Houston News & Search
1 News - 1 eMovies - 1 eMusic - 1 eBooks - 1 Search