1
Houston
Houston News & Search
1 News - 1 eMovies - 1 eMusic - 1 eBooks - 1 Search
• Submit a question to the Astros Inbox
So as the Astros get prepared to open the second half on Friday against the Twins in Houston, let's open the Inbox and see what's on the mind of fans from questions submitted through Twitter.
Do we really really need another starting pitcher?

— Lance Savage (@IAmLSavage) July 12, 2017
It depends on what your goals are. They certainly don't need another starter to win the division or even make a deep run in the postseason, especially with Keuchel and Collin McHugh on the mend. But adding another starter would give the Astros another weapon and set them up better for a chance at winning the World Series. I still think they'll acquire a starting pitcher — and a relief pitcher — because at this point, it would behoove them to take their absolute best shot at winning it all. Leave as little to chance as possible.
• Astros may add arms to help reach lofty goals
When can we expect Keuchel back in the rotation?

— David (@DDesantiago_) July 12, 2017
It looks like Keuchel, who hasn't pitched since throwing six scoreless innings on June 2 because of a pinched nerve in his neck, should return by the end of the month. He started throwing off a mound last weekend in Toronto and will need a Minor League rehab start or two before being thrust back into the Astros' rotation. He's thrown only 75 2/3 innings this year, so if he's healthy in October, he'll be rested up nicely.
Is either Kyle Tucker or Derek Fisher going to be treated for a pitcher before the deadline?

— ismael ramirez (@iisshhh1) July 12, 2017
Between those two, I think Fisher is the more likely to be traded. He's proven he's ready for the big leagues and made a nice showing in his brief time in Houston earlier this year, so he has value.
I still think Tucker is an untouchable. He's 20 years old and is expected to join Triple-A Fresno next year, knocking on the door. The Astros have enough talent and depth in the Minors to make a deal for a pitcher without losing Tucker.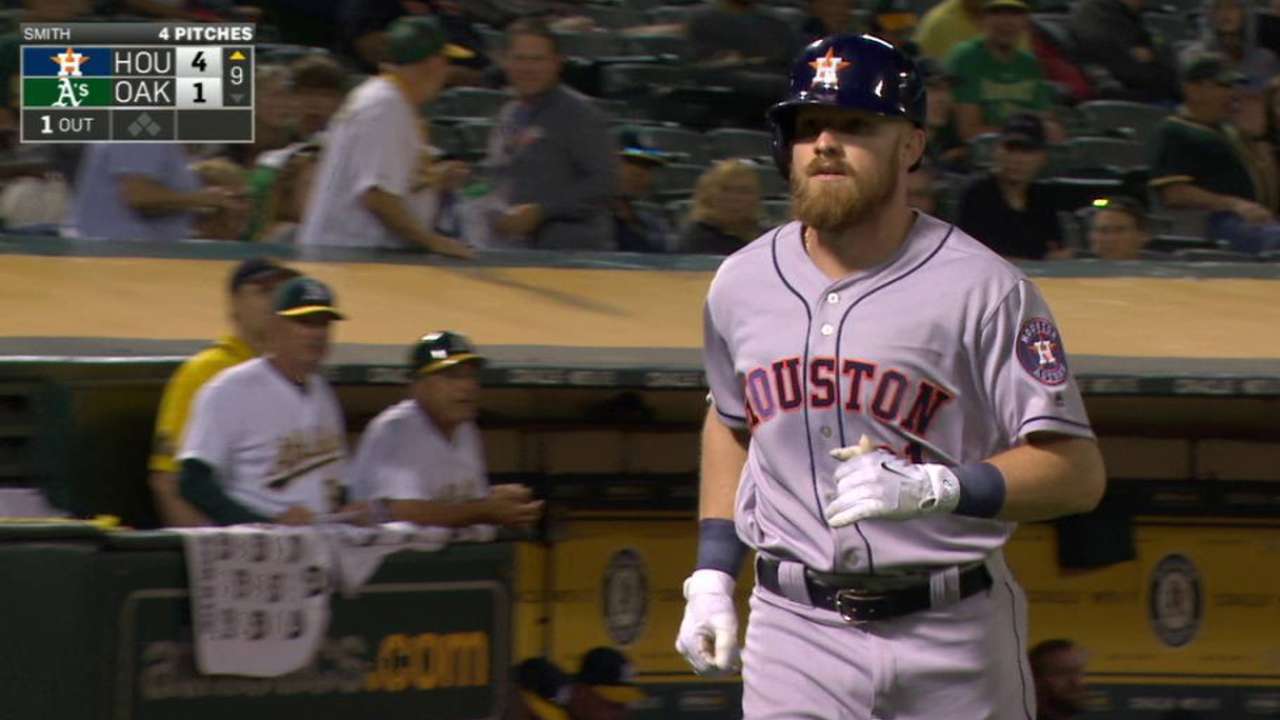 Do you think the Astros will have to keep their 108-54 pace to keep up with the Dodgers for the best record and possible home field in WS?

— Kenny Howard (@KennyHoward12) July 12, 2017
Not necessarily. The Dodgers are deep and talented and figure to win at least 100 games, but the National League West is much more competitive than the AL West, with Arizona and Colorado coming off strong first halves. Meanwhile, the Astros, who are actually on a 109-win pace, have dominated the AL West, going 30-12, while the Dodgers have gone 24-17 against NL West foes. Considering the fact that the Astros are their division's only team over .500, I think they'll win more games than the Dodgers, all things being equal.
• Haves and have lots: Dodgers-Astros debate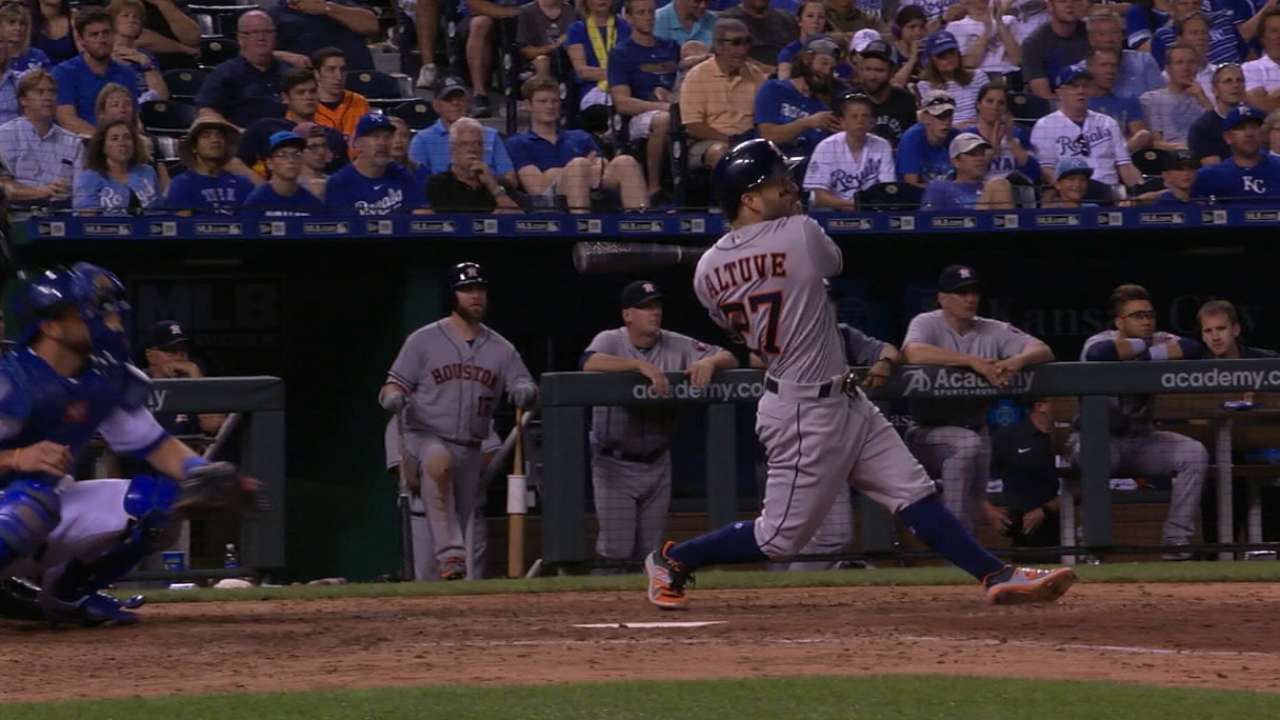 White Sox say they're looking for Chris Sale-type haul for Quintana. Unfair, considering he's not a Chris Sale-type pitcher?

— BD8 (@BDavidson8) July 12, 2017
Hey, if I were the White Sox, I'd ask for the moon, too. Pitching is at a premium, as usual, especially high-end starting pitching. Teams in contention might be willing to pay more at the July 31 non-waiver Trade Deadline than they would in the offseason because of the standings. If a team feels it's in a position to make a run at the World Series — see: Astros, Houston — it will pony up. That being said, I'd be surprised if Quintana brought in the same haul as Sale, who's one of the top two or three pitchers in the game.
Who is the MVP of the Astros first half, and who will be the Astros MVP at the end of the year

— will bickham (@WBickham) July 12, 2017
Earlier this week, I selected Springer as the MVP of the first half, but Correa and Altuve could just as easily get the nod. It's pretty much a toss-up. McCullers said this week that he believes Marwin Gonzalez should be the team's first-half MVP, and he's got a case as well. That's the great thing about a team that's this deep: It's getting MVP-caliber contributions from several spots in the lineup.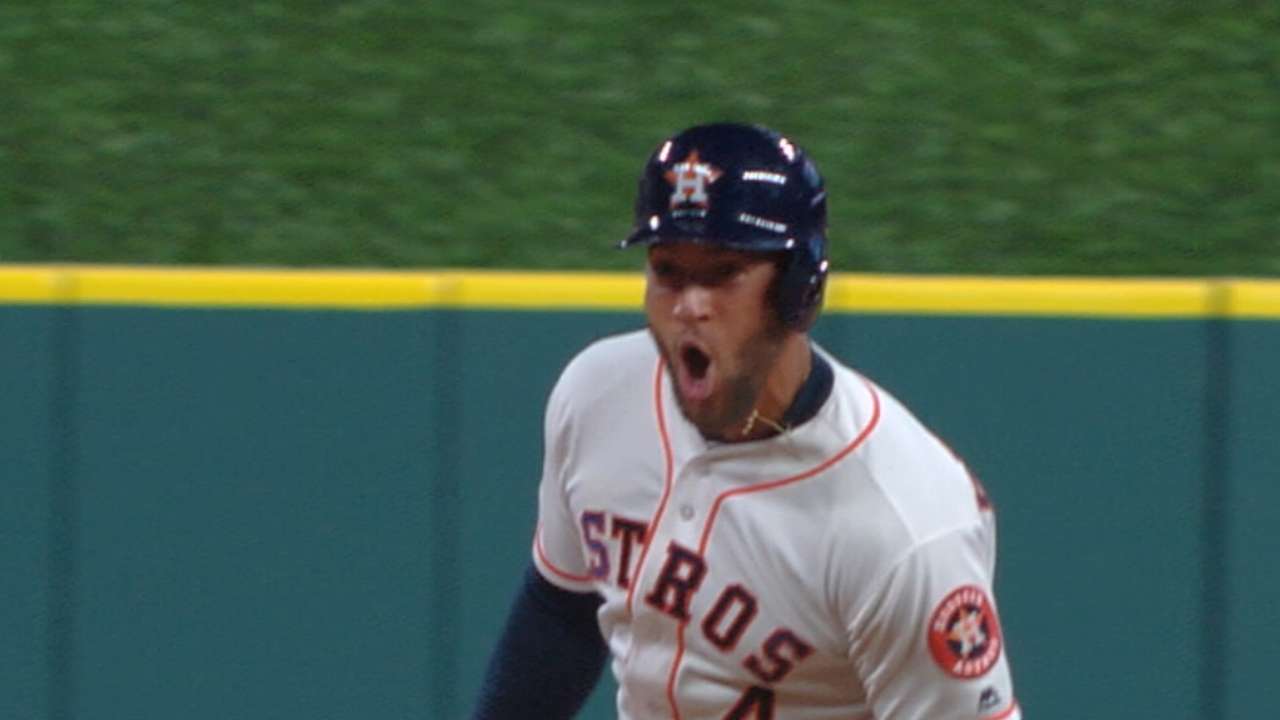 Would the Astros be in the market for a rental bat in exchange for some lower level prospects?

— Spencer Nolen (@Rollin_Nolen) July 12, 2017
No, I don't see them adding offense. They lead the Majors in runs (527), hits (898), doubles (197), homers (148), batting average (.289), on-base percentage (.355) and slugging percentage (.500). They need arms, not bats.
Brian McTaggart has covered the Astros since 2004, and for MLB.com since 2009. Follow @brianmctaggart on Twitter and listen to his podcast. This story was not subject to the approval of Major League Baseball or its clubs.
1
Houston
Houston News & Search
1 News - 1 eMovies - 1 eMusic - 1 eBooks - 1 Search