1
Houston
Houston News & Search
1 News - 1 eMovies - 1 eMusic - 1 eBooks - 1 Search
"I had to with the way our bullpen has been having to be used," Houston manager A.J. Hinch said of Aoki's relief. "I'm probably the one guy in the building that didn't get entertainment out of it. As a manager, you hate putting those guys in those positions. I'm glad he did it, he's very team-oriented."
"[I was] very nervous," said Aoki, who gave up three runs before getting Yankees slugger Aaron Judge to fly out. "Maybe it's not something I should do too often."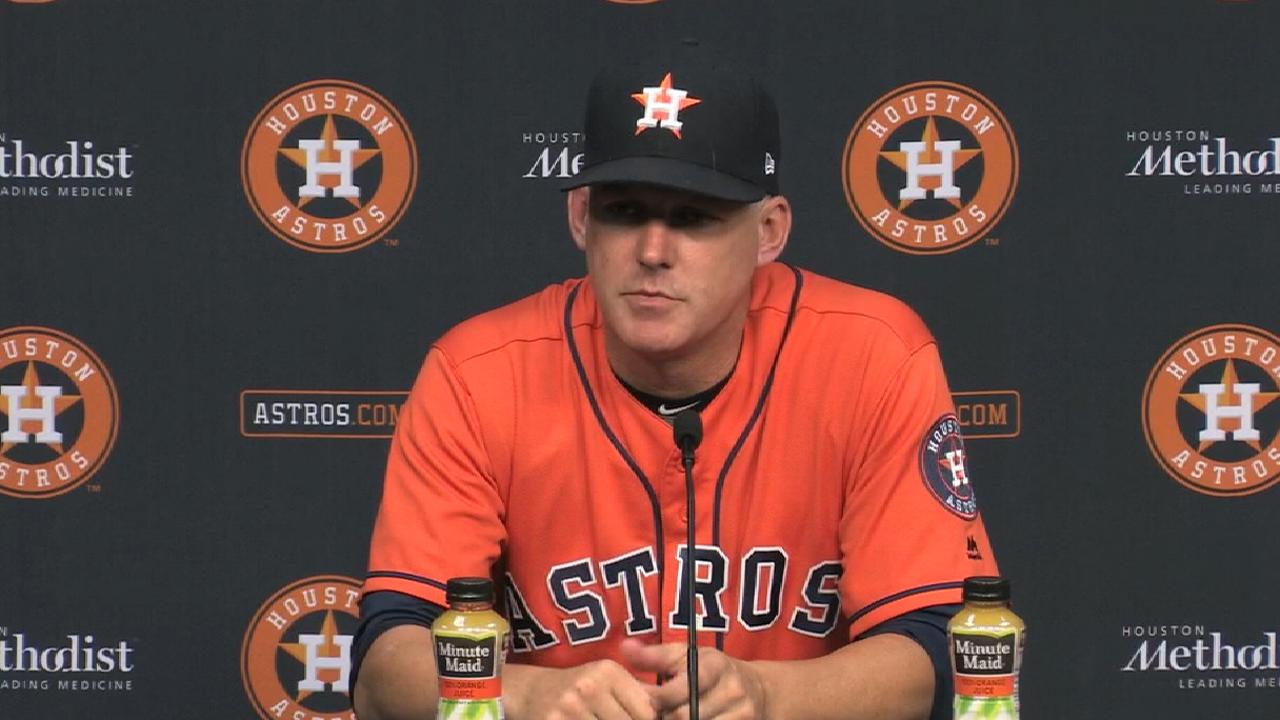 The Yankees posted 10 runs off five Astros relievers — Michael Feliz, James Hoyt, Reymin Guduan, Luke Gregerson and Aoki — further depleting Houston's bullpen as the Astros (54-27) have four starting pitchers on the disabled list.
Since June 18, in the Astros' past 12 games, only once has a Houston starter lasted through the sixth. Correspondingly, the Astros have used their 'pen for 3 1/3 innings or more in each game since.
The bullpen stretched through 103 1/3 innings during 27 games in June, averaging approximately 3.8 innings per game. Houston finished the month 16-11, partially at the expense of limited fresh arms.
"These guys are doing the best they can," Hinch said. "They all have pitched a ton. Obviously, I'm trying not to use the back-end guys unless it's their role, and that puts a lot of pressure on Feliz, Hoyt and Guduan. We had a couple guys not available again tonight. We're trying our best to navigate the rest and taking care of them while also competing.
"When you're asking these guys to absorb four or five innings a night, it'll catch up to you."
One of the only positives from the Astros' staff on Friday: Lance McCullers Jr. completed his 27th consecutive start without allowing more than three runs in his career at Minute Maid Park.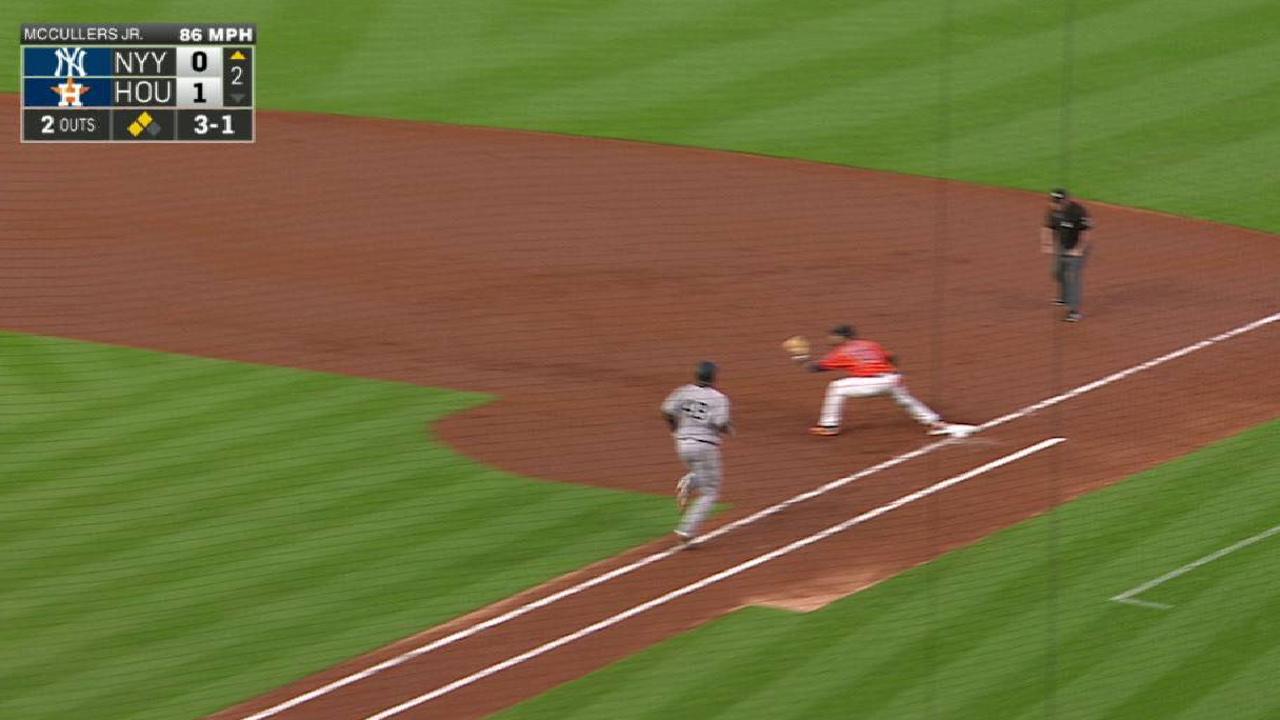 In McCullers' 5 1/3-inning start, he tossed 97 pitches and allowed three runs before being pulled. McCullers wasn't at his best, Hinch said, but neither was the bullpen.
"Lance was good, I don't think he was at his best," Hinch said. "He got out of a few jams. All in all, I thought it was a decent night for him. Obviously, it didn't end well."
Christian Boutwell is a reporter for MLB.com based in Houston. This story was not subject to the approval of Major League Baseball or its clubs.
1
Houston
Houston News & Search
1 News - 1 eMovies - 1 eMusic - 1 eBooks - 1 Search