1
Houston
Houston News & Search
1 News - 1 eMovies - 1 eMusic - 1 eBooks - 1 Search
Home-plate umpire Chris Segal called Springer out at second base due to batter's interference.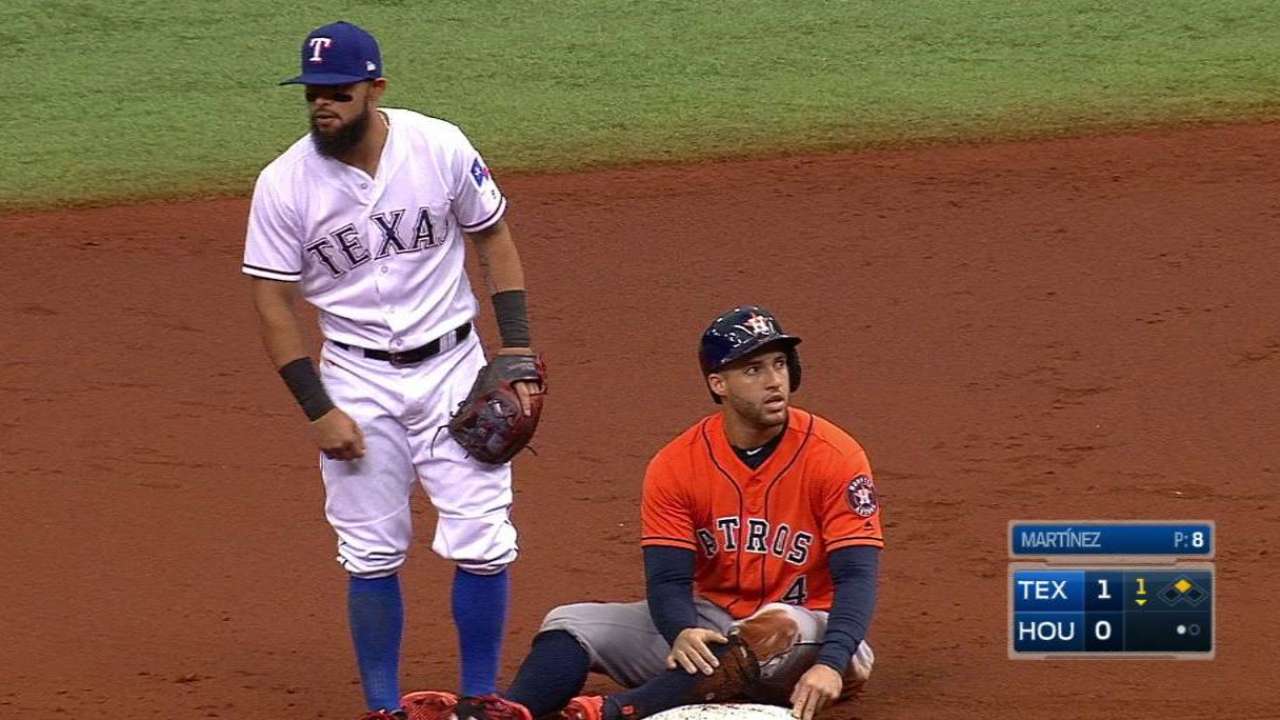 Rule 6.01 says that any batter or runner who has just been put out that "hinders or impedes any following play being made on a runner" will result in the runner being declared out for the interference of his teammate.
Clearly displeased with the call, Hinch emerged from the dugout to plead his case to Segal. The conversation between the two became animated when crew chief Joe West — who was manning second base for the game — walked toward the plate to interject.
West pointed toward the Astros' dugout, apparently instructing Hinch to return to the bench. Hinch continued the argument, and he was ejected.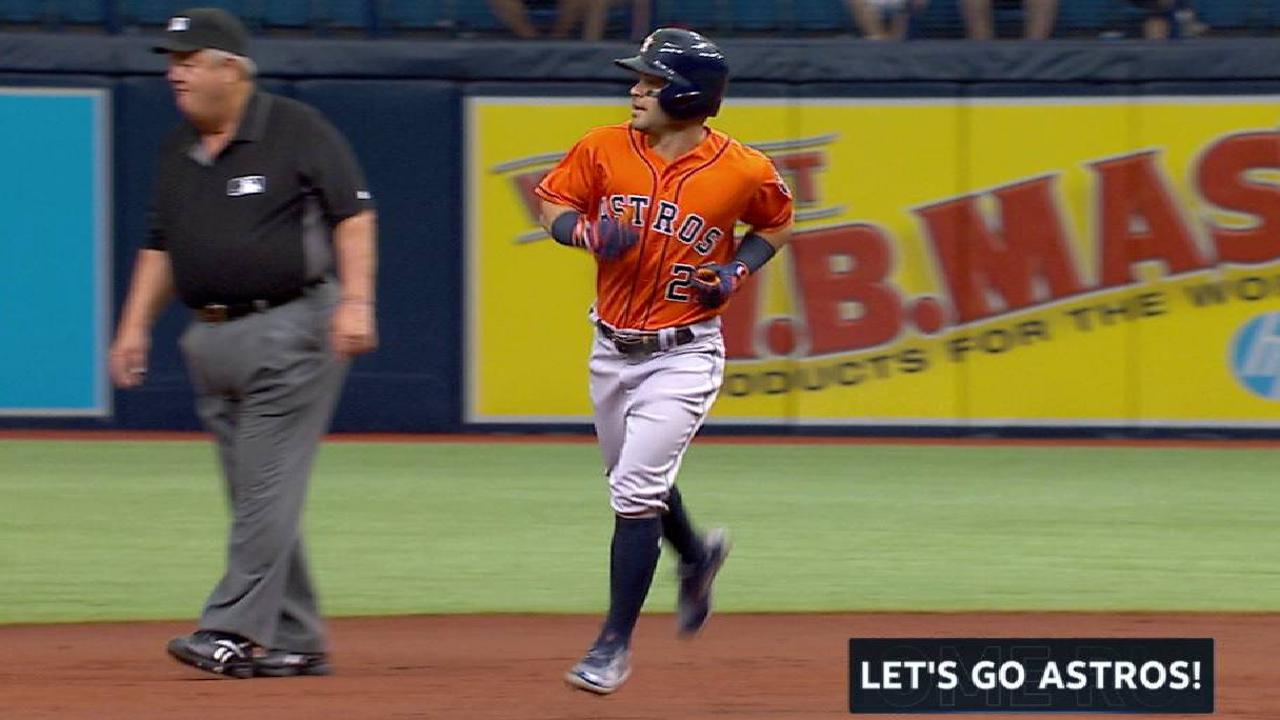 Jose Altuve followed two pitches later with a home run to left-center field, though it was only a solo shot that tied the game at 1 thanks to Springer being ruled out on the interference call.
Mark Feinsand is an executive reporter for MLB.com and covered the Astros on Thursday. This story was not subject to the approval of Major League Baseball or its clubs.
1 Houston
Houston News & Search
1 News - 1 eMovies - 1 eMusic - 1 eBooks - 1 Search