1
Houston
Houston News & Search
1 News - 1 eMovies - 1 eMusic - 1 eBooks - 1 Search
Correa was summoned to the big leagues in 2015 as a 20-year-old who'd played just 53 Minor League games above the Class A Advanced level. Never once, in three seasons since then, has he looked overmatched.
"The way I looked at it, it was the same movie in a different movie theater," Correa said. "I was playing the same game, but in a different stadium and a different atmosphere. But it's the same game I've been playing my entire life."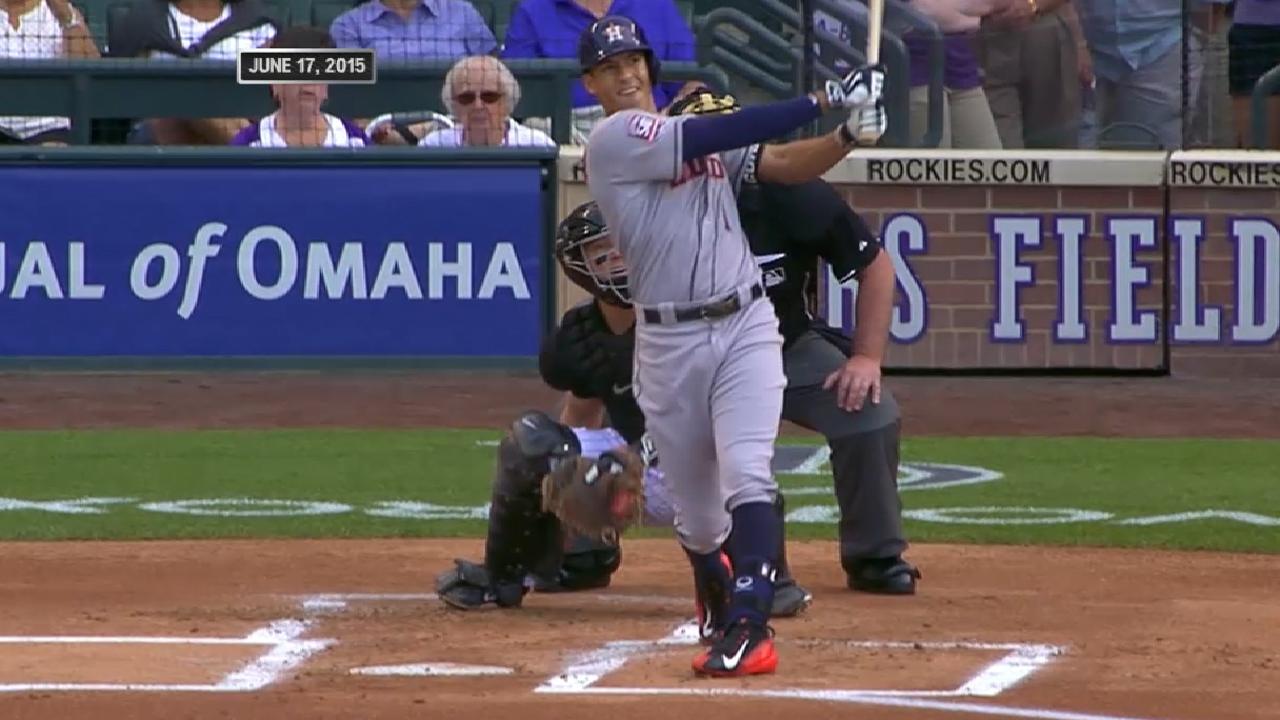 Correa said he prepared for that moment his entire life, and he knew early in life exactly what he wanted to do and how to do it.
"When I was in high school, I didn't know what a club looked like," Correa said. "I didn't really know what a party looked like. While kids were in prom and doing all this stuff, I was at the ballpark.
"They told me I was a boring kid. I was like, `No, I'm working toward my goal.' At the end of the day, I knew I'd be able to do all that other stuff if I accomplish those goals."
Correa is getting close. He's one of the biggest stars on a first-place team, and he is likely going to be the starter at shortstop for the American League in the All-Star Game. To walk into that AL clubhouse and stand there alongside baseball's best would be another brick in the wall.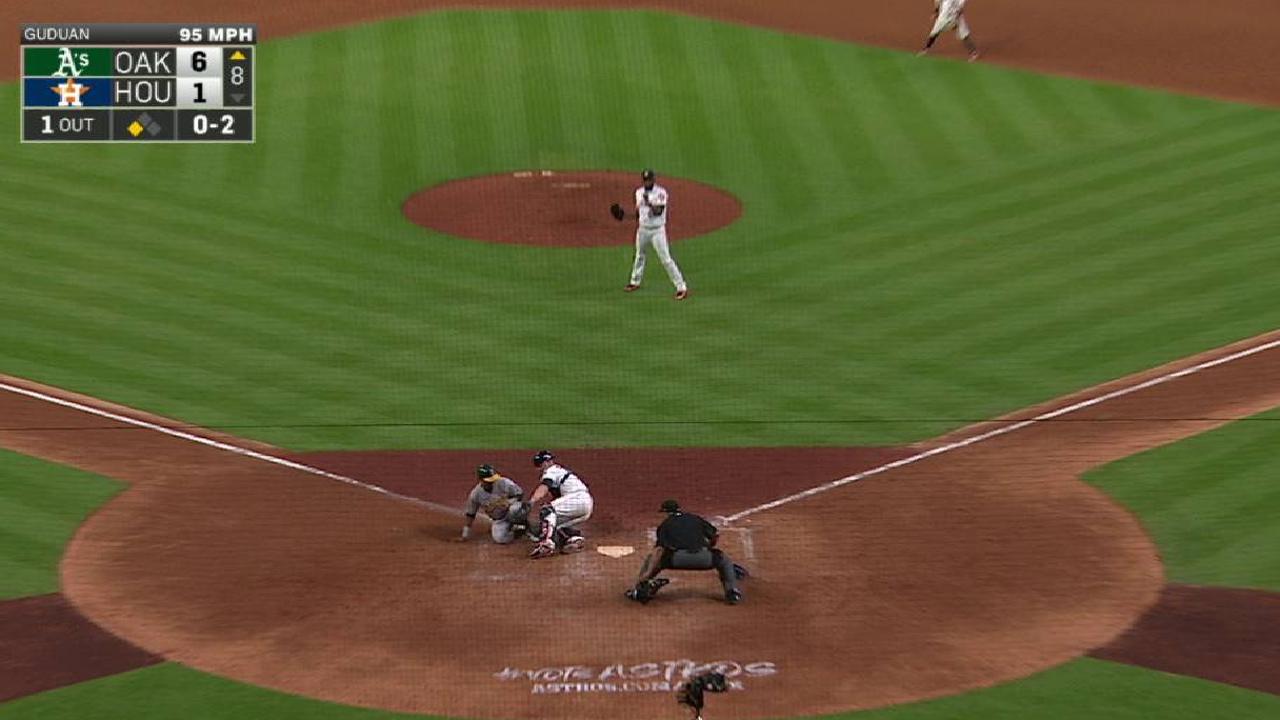 "It would be a dream come true," Correa said. "It's something I've dreamed of since I was a little kid, to start an All-Star Game. You think of all the people that helped you succeed.
"I think of all my coaches and my family who are going to be there and have helped me get to where I am today."
Baseball is bursting at the seams with talented young shortstops, from Xander Bogaerts of the Red Sox and Corey Seager of the Dodgers to Francisco Lindor of the Indians and Trea Turner of the Nationals.
Correa leads all of them in homers, RBIs and OPS. He's just behind Seager in batting average and tied with him in Wins Above Replacement. Correa is on a pace for 32 home runs, 30 doubles, 107 RBIs and 109 runs.
Expectations? Correa has had a few.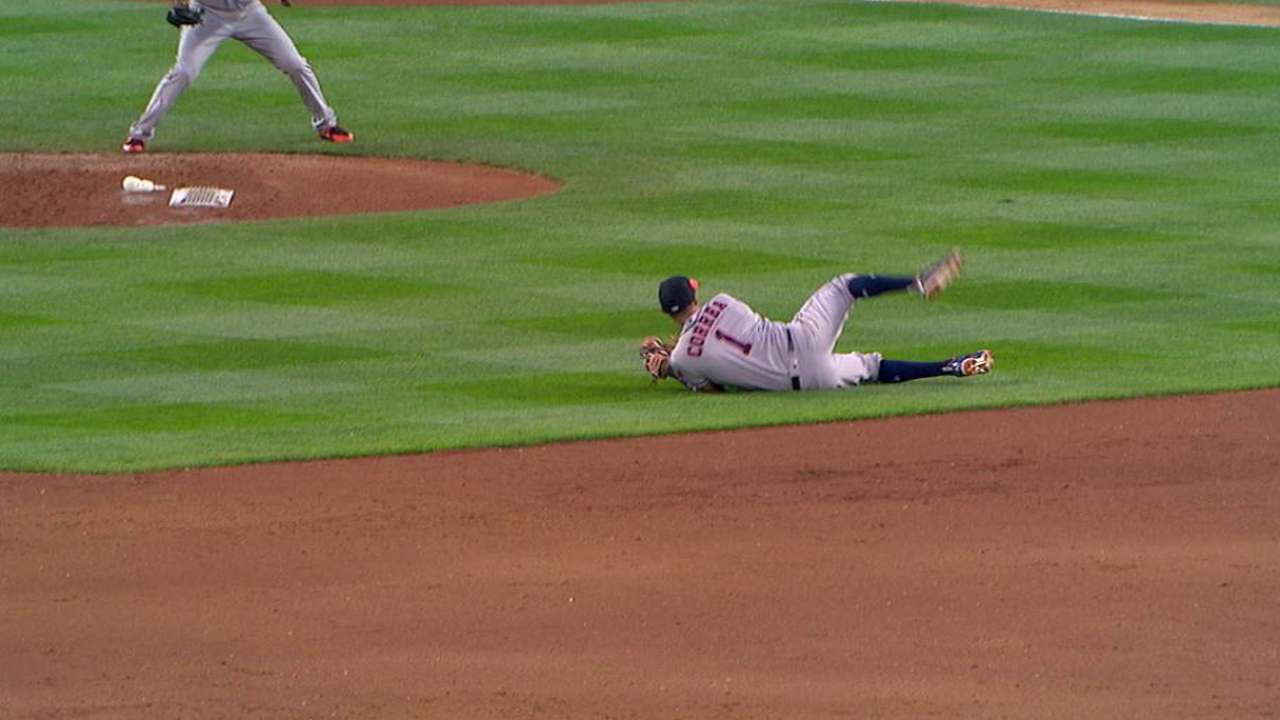 "No expectations from anyone could be higher than my own expectations for myself," Correa said. "I really feel like I'm never going to be satisfied. I want to keep trying to get better."
Correa was the No. 1 pick of the 2012 MLB Draft, but that doesn't begin to tell you the expectations that were placed on his shoulders. He was general manager Jeff Luhnow's very first Draft pick — and one of the cornerstones around which a contender would be built.
Luhnow said that Correa was a special kind of talent, and that he would fly through the Minor Leagues. That he did.
Correa then helped the Astros make their first playoff appearance in a decade in 2015, and now he's hitting cleanup for the team with the best record and largest division lead.
The Astros are deep and talented in a lot of areas. But they are built on the shoulders of outfielder George Springer, second baseman Jose Altuve and Correa.
If they all end up in the AL starting lineup on July 11, it would be a nice step on the road to October baseball.
"He's very mature and has a lot of talent, obviously," Altuve said. "Sometimes, guys have a lot of talent and don't know how to control it. He knows how to use it, and at such a young age, that's very impressive."
Astros manager A.J. Hinch has overseen Correa's growth, and he says that Altuve has played a significant role in daily preparation and channeling energy in a certain direction.
"Learning how to play every day, conserving your swings, conserving your energy, taking care of your body, that's something Correa has learned from Jose," Hinch said. "Carlos came up here doing things at a highly aggressive level, whether it's the volume of swings he took on a daily basis to the energy he put into the ground-ball routine he has. I think he's learned how to pace himself on a level that allows him to understand the nine innings of the game is most important."
Most of all, what separates Correa from most other players is a special kind of talent, the kind that can lead a franchise to great heights. That's what the Astros have had in mind for him since that 2012 Draft.
"He has the confidence of the best player in the league," Astros third baseman Alex Bregman said. "But he shows up to the yard every single day looking for ways to get better and keep improving."
Richard Justice has been a reporter for MLB.com since 2011. Read his columns and follow him on Twitter at @RichardJustice. This story was not subject to the approval of Major League Baseball or its clubs.
1
Houston
Houston News & Search
1 News - 1 eMovies - 1 eMusic - 1 eBooks - 1 Search