1
Houston
Houston News & Search
1 News - 1 eMovies - 1 eMusic - 1 eBooks - 1 Search
When you were a kid, you attended a clinic at which Cardinals catcher Yadier Molina offered some advice. What message do you give kids when you talk to them?
I just encourage them that it can be done. Anybody can get to the Big Leagues and play at this level — you just have to sacrifice some things and be able to put in the work. I encourage kids to sacrifice a lot, forget the parties and focus on the long run. Whether you want to be a pop star, a baseball player or a teacher, set that goal and work toward it.
You debuted when you were 20. What was the most important thing you learned from being in The Show at such a young age?
Hitting is what you learn the most. Just having a better approach, being more selective in the strike zone — all those things make you a better hitter.
What aspect of your game did you work the hardest on during Spring Training to put yourself in a position to succeed this season?
All I did was work on mechanics, my approach and the things that clicked for me throughout 2015 and '16. I also tried to fix the little things that have made me struggle. I'm trying to last 162 games without getting tired, working on my endurance and trying to get faster, stronger. And, obviously, my offense. I want to be a better hitter than I already am, and I feel like I can get so much better.
The Astros reached the playoffs in 2015, your debut season. Following that success, how disappointing was last year's third-place AL West finish for you and your teammates?
Last year was not the year we wanted to have, so this year, with the additions the team has made, I'm sure we'll make a great run. Having my first full season under my belt gives me more experience and gets me more prepared for this season. I'm really excited about this entire year.
What did it mean to you to represent your home country, Puerto Rico, in the World Baseball Classic this March?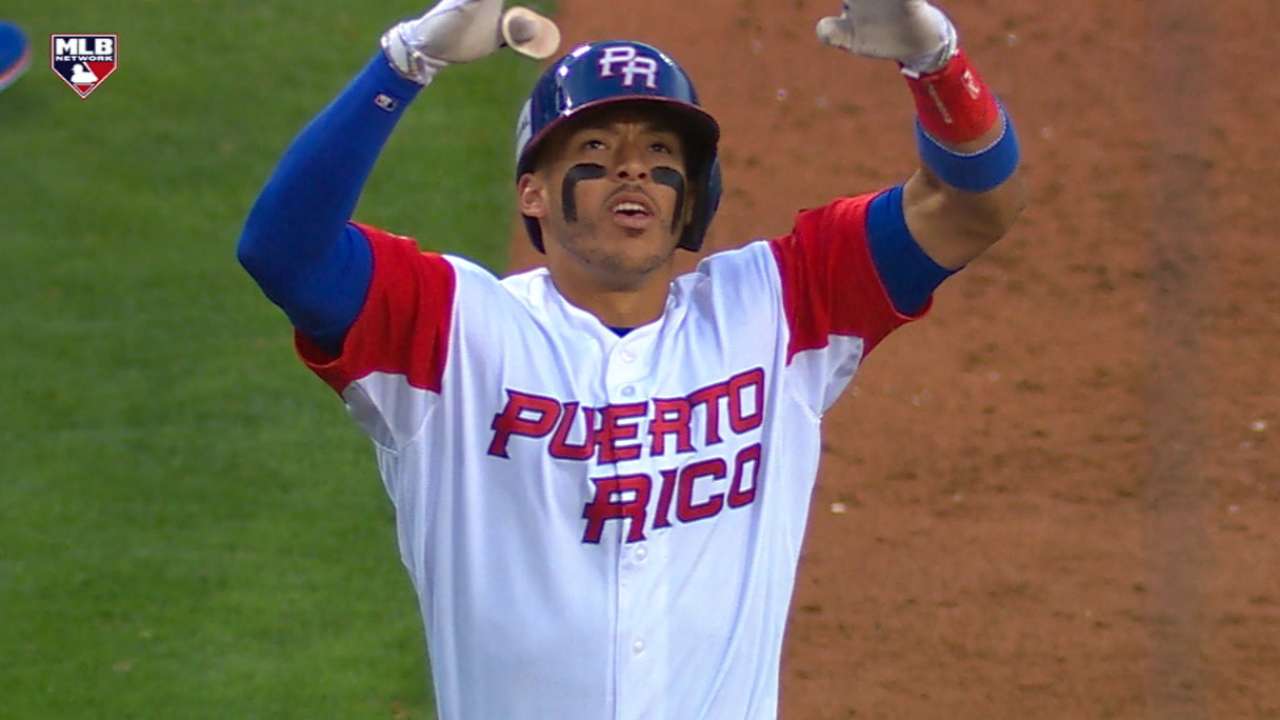 It was really exciting. Ever since I signed to play professional baseball, I've wanted to represent my country, so I finally got to do that. To wear my Team Puerto Rico uniform for the first time was probably the proudest moment of my baseball career.
Entering 2017, you had already hit more home runs than any shortstop in Astros history (42 in 252 games). How does that feel?
It's surprising. It's very special. But hopefully I can hit a lot more.
What's it like to play alongside reigning American League batting champion Jose Altuve, who's undoubtedly one of the best hitters in the game?
It's something special. When you see that guy consistently getting two hits a day, it's special to watch. Two-hundred hits for three years in a row, an All-Star, a Silver Slugger, a two-time batting champion — you name it. It's really special to watch him play.
You clearly haven't let fame go to your head, and you do a lot of charity work during the offseason. Why is giving back so important to you?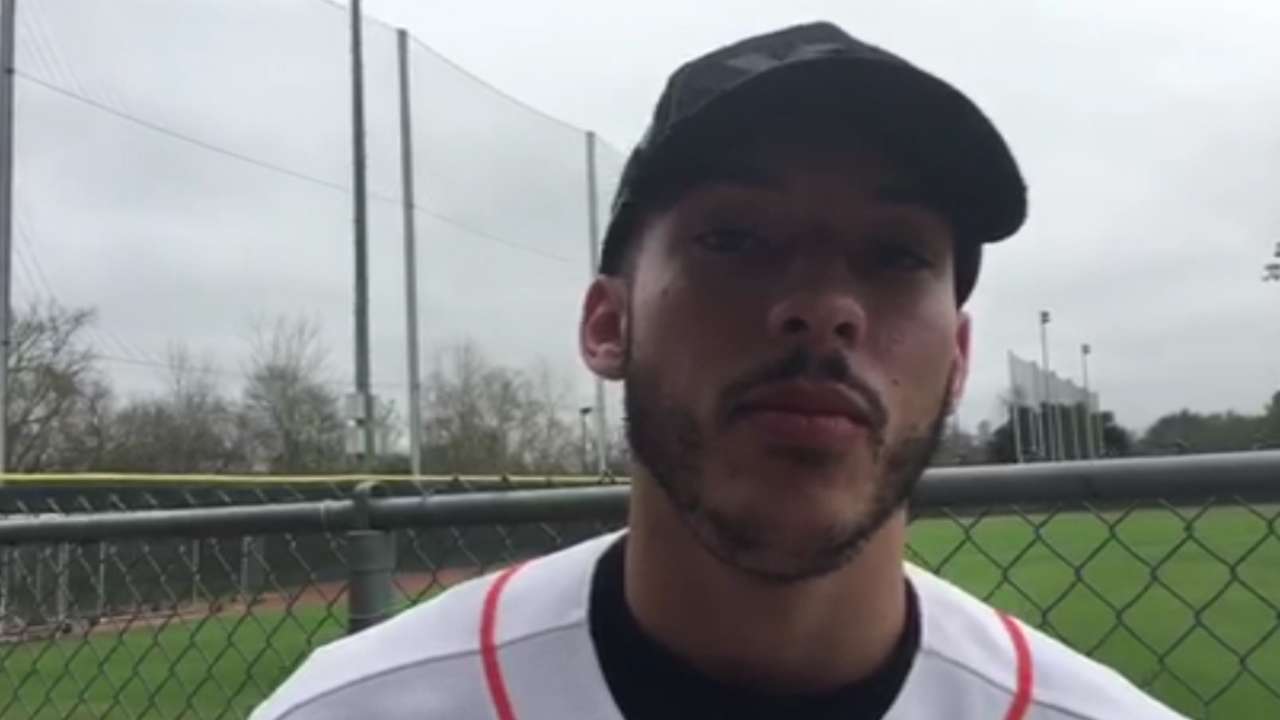 For me, it's not only about me and the people around me; it's about helping others and creating an impact in our community. Right now, my community is Houston, Texas, so I feel like I need to help there. When I get to spend time with local kids and bring a little bit of joy to their lives, it's a great feeling. I'd rather do stuff like [that] than hit a home run. I'm not making people's lives better; I'm making people's lives happier.
As baseball players, you have a good amount of free time whenever you're on a road trip. How do you get away from the game?
When I'm not playing baseball, I'm at the movie theater, playing some PS4 or hanging out with my girlfriend. I also play with my dog, Groot. He's my baby boy.
Speaking of Groot, you adopted him not long ago, and based on the photos you post to social media, he's become a focal point in your life. Tell us his story.
He's a pomsky (a Pomeranian Husky mix). I got him from Akron, Ohio. My girlfriend and I we were discussing it. I don't want kids for a long time, so I said, "Let's get a dog," even though I wasn't big into dogs. We got Groot a few months ago, and it's been a blessing.
Fans are expecting big things from the Astros in 2017. How do you think the team will respond?
We know that we have a great team, a team that can contend and go all the way. So it's all about staying focused and being able to compete as a group and win some games. I've got a guy (Jose Altuve) hitting .340 in front of me. If I'm hitting fourth in a lineup that has George Springer [and Alex] Bregman in front of me, I expect to drive in a lot of runs. Our team is young and talented, and we should be good for years to come.
This story originally appeared in the 2017 edition of Little League Magazine.
Brian McTaggart has covered the Astros since 2004, and for MLB.com since 2009. Follow @brianmctaggart on Twitter and listen to his podcast. This story originally appeared in the 2017 Little League Magazine. This story was not subject to the approval of Major League Baseball or its clubs.
1
Houston
Houston News & Search
1 News - 1 eMovies - 1 eMusic - 1 eBooks - 1 Search