1
Houston
Houston News & Search
1 News - 1 eMovies - 1 eMusic - 1 eBooks - 1 Search
On the whole, the 23-year-old Bregman is batting .250 with a .340 OBP in 2017 — both respectable figures. However, his slugging percentage has dipped from .478 in his rookie season to .310 in the early going of '17, reflecting his struggles to consistently drive the ball.
In his past five games, Bregman is hitting just .222 with a .488 OPS in 19 plate appearances.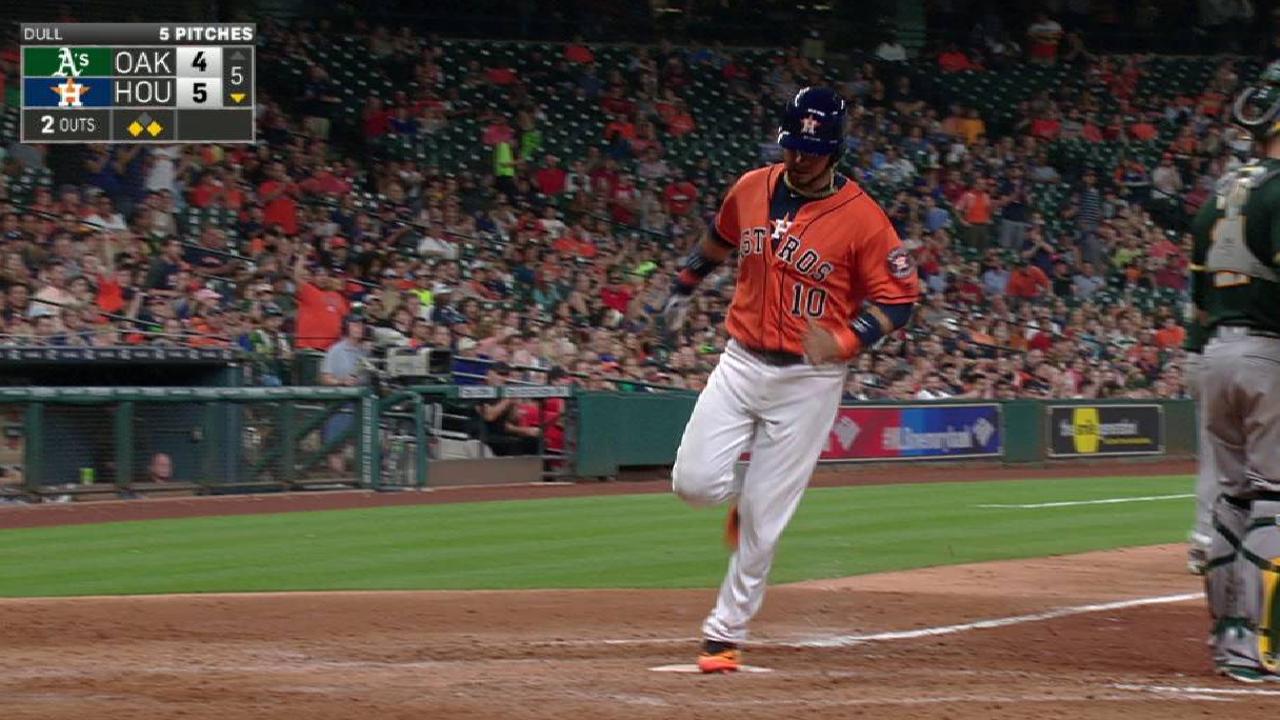 Hinch believes Bregman's abbreviated Spring Training, when he was largely away from the Astros as a reserve infielder for Team USA in the World Baseball Classic, could be a factor.
"I think we saw a little bit of the aftereffects of a shortened Spring Training," Hinch said. "I think he's had a hard time getting his rhythm and getting his consistency. I'm not sure if you can attribute that all to the WBC, but you can attribute it to the growing pains of breaking in and getting up and running."
Bregman began the season hitting in the No. 2 spot in Houston's lineup, but he has progressively moved down the order in recent weeks — culminating with his placement at the No. 9 slot in Saturday's 2-1 loss to the A's. Nevertheless, Hinch remains bullish on the future of his highly touted prospect.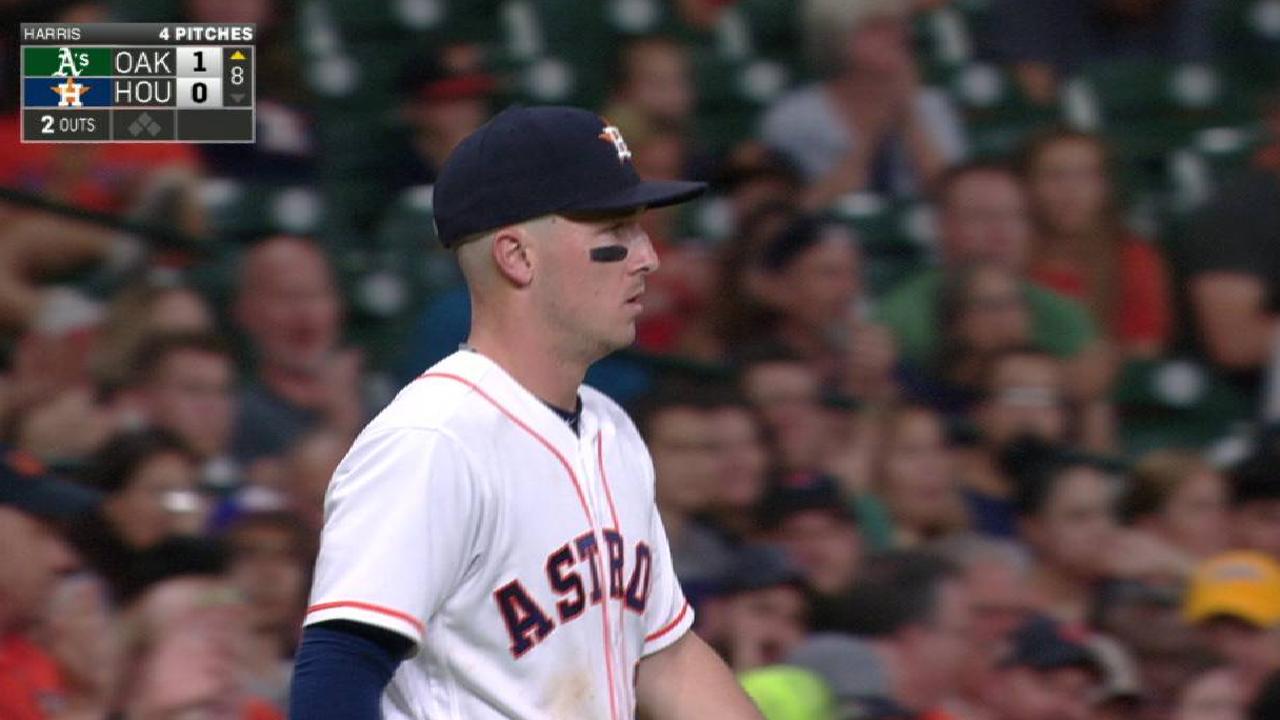 "As a baseball player, he's very well-rounded," Hinch said. "He's a perfectionist, which creates a little bit of a grinding mentality to him to do everything right. He does a lot of good things on the field."
And with powerful leadoff man George Springer now hitting behind him, the Astros hope Bregman's on-base skills could be a fit at the bottom of the order while he continues to work on the rhythm and timing of his swing.
"He's comfortably down at the bottom of the order now," Hinch said of Bregman. "He's seen a month of a little at the top, a little in the middle and a little at the end. He's developing nicely. He knows he's a good player, and I'm glad he's ours."
Ben DuBose is a contributor to MLB.com based in Houston. This story was not subject to the approval of Major League Baseball or its clubs.
1 Houston
Houston News & Search
1 News - 1 eMovies - 1 eMusic - 1 eBooks - 1 Search