1
Houston
Houston News & Search
1 News - 1 eMovies - 1 eMusic - 1 eBooks - 1 Search
"It's fun to play behind him," Bregman said. "You know you're going to get some ground balls that day, you know you've got to be on your toes, you know you've got to be at your best. He's the ace for a reason."
In 38 games since July 4, Bregman is hitting .324 with a .410 on-base percentage, .619 slugging percentage and 25 extra-base hits, including six homers, to go along with 20 RBIs. He leads the American League in extra-base hits in that span.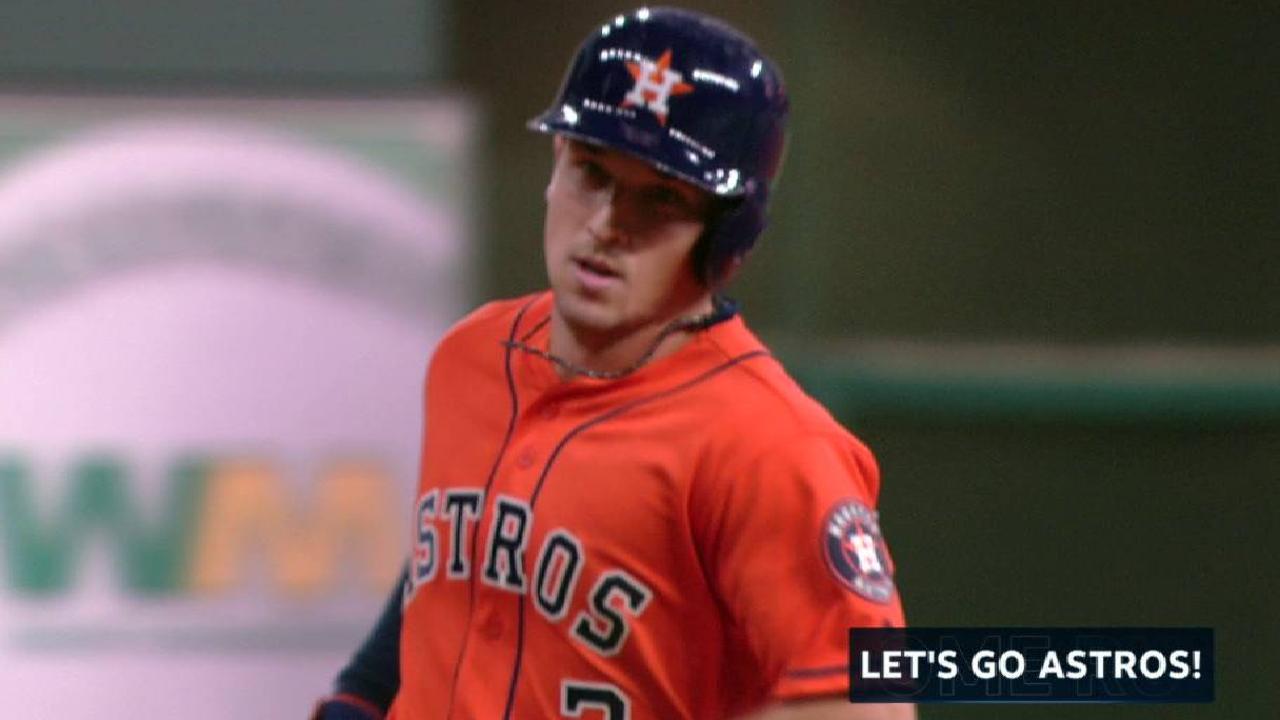 "I hit everywhere in the lineup this year, besides, I think, fourth," Bregman said. "Where ever [manager A.J. Hinch] puts me in the lineup, I'm going to go up there and look to do damage. I feel comfortable right now and just trying to continually improve."
Bregman has bounced between shortstop and third base since All-Star shortstop Carlos Correa was lost with a thumb injury a week ago. He came up as a shortstop — his position in college — but switched to third when reaching the big leagues because of Correa's presence. Bregman looked like a natural Friday with a pair of nice picks out of the dirt and throws across the diamond.
"He's literally a shortstop playing third," A's manager Bob Melvin said. "The ones on the run, especially to his backhand, shortstops are used to making those plays. He was significant as far as where the game went."
Hinch called Bregman "a difference-maker" on defense.
"Obviously, the home run was a key to ignite us and he had a couple of good at-bats," Hinch said. "Without his defense tonight, it could have been tough on Dallas, just to conserve his pitch count and make the outs he's going to make. He makes it look easy to throw it on the run like that and some in-between hops he gets when Dallas is getting the ball off the barrel.
"He was obviously very good on both sides of the ball. With all due respect to [Matt] Chapman, he was the best third baseman in the building, which is something that Bregman loves."
Brian McTaggart has covered the Astros since 2004, and for MLB.com since 2009. Follow @brianmctaggart on Twitter. This story was not subject to the approval of Major League Baseball or its clubs.
1 Houston
Houston News & Search
1 News - 1 eMovies - 1 eMusic - 1 eBooks - 1 Search