1
Houston
Houston News & Search
1 News - 1 eMovies - 1 eMusic - 1 eBooks - 1 Search
PORT ST. LUCIE, Fla. — While saying he had no regrets about agreeing to play for the United States in the World Baseball Classic, Astros third baseman Alex Bregman admitted he felt a little misled about how much he would play for Team USA, which beat Puerto Rico for the championship on Wednesday.
Bregman played in only two games, making one start, for the U.S., going 2-for-4. Nolan Arenado of the Rockies got most of the playing time at third base, and Brandon Crawford of the Giants held down shortstop. Bregman was back in Astros camp on Friday and was in the starting lineup, going 0-for-3 in the 2-0 victory against the Mets.
"It was a fun experience, and I got to play with a lot of good guys, a lot of good teammates and learned a lot from them and asked a lot of questions," Bregman said. "I tried to make the most out of that experience, and we won the Gold Medal. That was really cool. I would have liked to have played more, but at the same time I learned a lot.
Bregman was asked if he felt misled after U.S. manager Jim Leyland hinted he would play him more.
"Little bit, but I have nothing bad to say about USA Baseball at all," he said. "They're a first-class organization, and I'm proud to be able to represent our country. Did I think I was going to get to play more? Yes. Did I think I played well enough to get more ABs? Yes, but at the same time I've got nothing bad to say about that."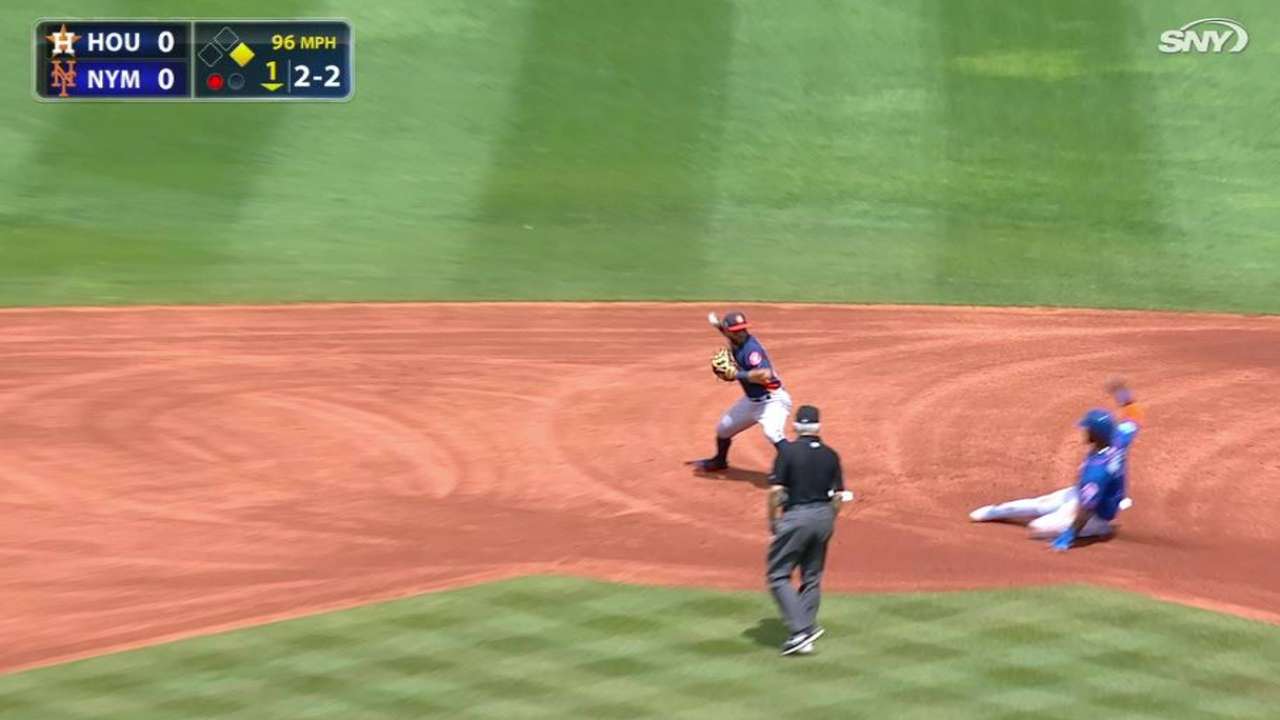 Astros manager A.J. Hinch said Bregman would get plenty of playing time in the final week of camp considering he didn't get many at-bats in the World Baseball Classic.
"Obviously, I'll watch him [Friday] and gauge how ready he is to play deep into games," he said. "He's ready to go. He needs some at-bats. He's only had four or five in the last three weeks, so we'll start him off with [Noah] Syndergaard to see how ready he is."
• Gregerson, lucky eagle return to Astros
Bregman stayed sharp by taking ground balls at third base and shortstop, throwing across the diamond every day. He said he worked out every other day and took extra swings off pitching machines to see consistent velocity. All in all, he said he has no regrets.
"I signed up to go play for our country, and we won," he said. "That's No. 1. We won. I'm proud of that, proud to be a part of that team. If I got asked to do it again, I would probably do it."
Brian McTaggart has covered the Astros since 2004, and for MLB.com since 2009. Follow @brianmctaggart on Twitter and listen to his podcast. This story was not subject to the approval of Major League Baseball or its clubs.
1 Houston
Houston News & Search
1 News - 1 eMovies - 1 eMusic - 1 eBooks - 1 Search