1
Houston
Houston News & Search
1 News - 1 eMovies - 1 eMusic - 1 eBooks - 1 Search
He's speaking from the perspective of someone who was on a team that lost 111 games in 2013 and went to the postseason two years later. In that way, he has had a front-row seat for the transformation of a franchise. These 35-16 Astros were not built overnight.
"We just go out and expect to win every day," right fielder George Springer said. "Each day is a new challenge. You just show up to the park and play hard and whatever happens, happens."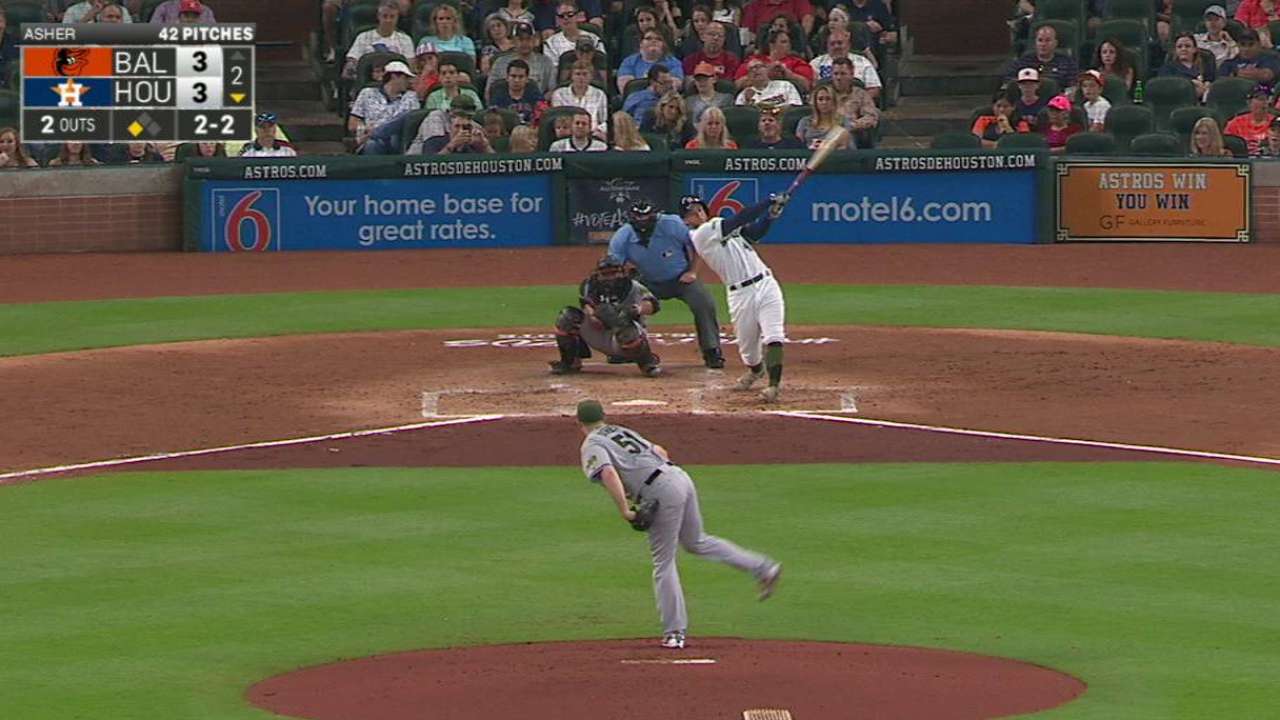 The Astros won again on Sunday afternoon, rallying from a three-run deficit to beat the Orioles 8-4 at Minute Maid Park to end a homestand that began with a three-game sweep by the Cleveland Indians, and was followed by winning six of seven from the Tigers and Orioles.
Next man up: The Astros begin their longest road trip of the season — 10 games in Minneapolis, Texas and Kansas City– beginning Monday afternoon against the Twins.
In a perfect world, they would not even look at the standings. They would not know they've got baseball's best record and largest division lead. They would simply keep doing what they do. Which is the challenge.
"I think this team is driven to be great," manager A.J. Hinch said. "I think this team wants to have the most wins of all-time."
Well, sure.
Gulp.
Hinch simply means that the strength of his team is to play the same way, whether it's up 10 runs or down 10 runs, whether it's 10 games ahead or 10 games behind.
"We have such a good demeanor and such a good approach with showing up every day ready to play," Hinch said. "I don't worry about the veteran guys who've been there before.
"If you look around at the group of players that has played in the playoffs here, it's a lot. We know what happened in '15. We know what happened in '16. We know what's going on now."
Indeed, that may be the key.
Their 3.39 staff ERA is the lowest in the American League. Only the Yankees have scored more runs. And there's the resilience of a team that has come from behind to win 18 times, including three times by five runs.
By that standard, Sunday's game was easy. The Orioles had a 3-0 lead when the Astros sent 10 men to the plate and scored six times in the bottom of the second inning.
After that, it was easy.
"For the first couple of months, we've answered every challenge," Hinch said.
They don't have any of the top 20 home run hitters. Instead, they have eight players who've hit at least five, including Marwin Gonzalez and Springer, who have 11 apiece.
Shorstop Carlos Correa (.302) and second baseman Jose Altuve (.300) are their only .300 hitters. Yet their strength is their depth — that they get production from a dozen players.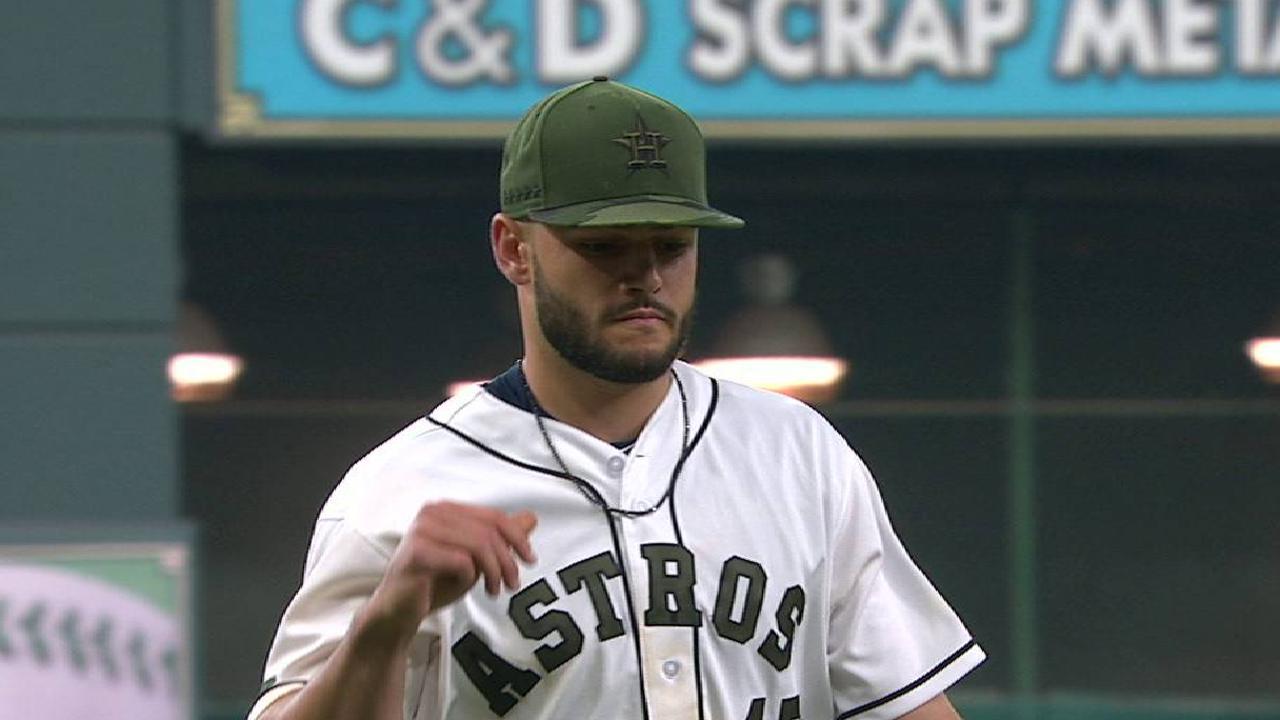 "We have a deep roster and a lot of guys that can step up and play the game well," Hinch said. "That gets tested throughout the year. We're going to need a lot of guys. We're going to need some guys who aren't even here yet. We're just at the end of May."
General manager Jeff Luhnow has constructed a team that's a nice mix of youth and experience, with arguably the deepest lineup and bullpen in the game.
If there's a weakness, it's the starting rotation behind Keuchel and Lance McCullers Jr. The Astros are 18-3 in their starts, but just placed No. 3 starter Charlie Morton on the 10-day disabled list with a strained lat.
In the end, though, there's almost nothing to really dislike.
"Check off all the boxes here," Keuchel said. "I've never had a team like that, including '15. For me to say that, that's pretty incredible."
If these Astros know anything, it's that weird things can happen when a team has a big lead this early in a season. Two years ago, they led the Texas Rangers by 9 1/2 games in May and finished second.
So the challenge is to keep playing.
"We have to keep playing like it's day one," Altuve said. "I know it's really hard not to think about the future when you have this kind of lead, but it's so early."
Richard Justice has been a reporter for MLB.com since 2011. Read his columns and follow him on Twitter at @RichardJustice This story was not subject to the approval of Major League Baseball or its clubs. This story was not subject to the approval of Major League Baseball or its clubs.
1
Houston
Houston News & Search
1 News - 1 eMovies - 1 eMusic - 1 eBooks - 1 Search