1
Houston
Houston News & Search
1 News - 1 eMovies - 1 eMusic - 1 eBooks - 1 Search
"It's special," said manager A.J. Hinch. "It's a special distinction because it's rarely done. I know another team in the National League did it with the Dodgers, but really just a special group of guys. We've gotten off to such a great start. We've got a great vibe, fun culture. Winning obviously helps that."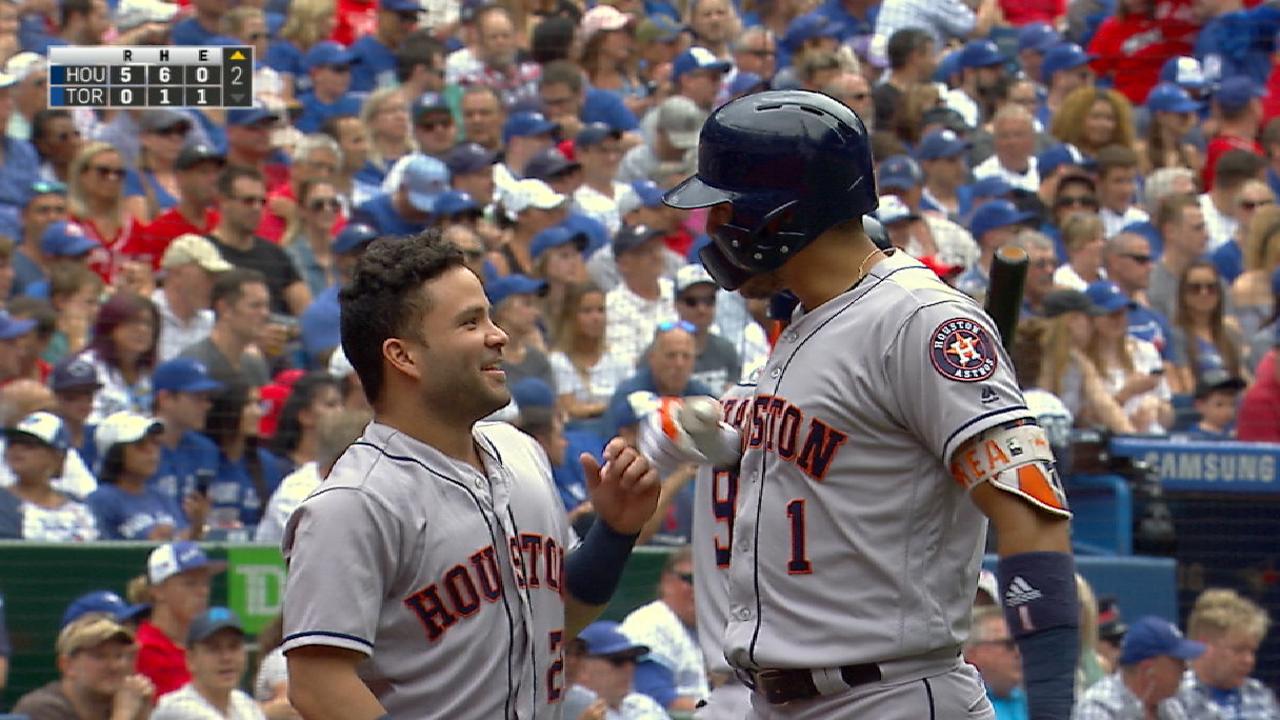 Sunday's win was the largest margin of victory in Astros history and just the fourth time the franchise has scored 19 runs. Four doubles also pushed the team's streak to 46 consecutive games with a double, extending a franchise record.
"We really were explosive today," Hinch said. "We never stopped. We have days like that where we just come at you for nine full innings, but we put a lot of big innings together."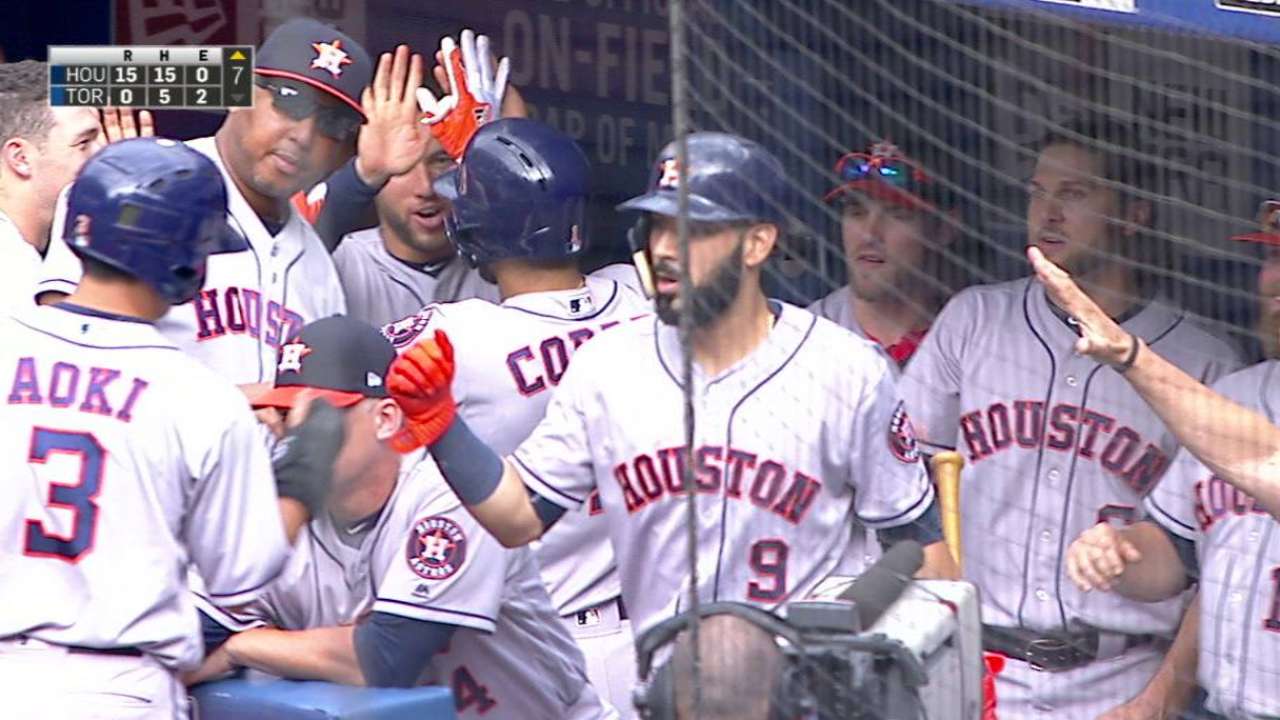 The Astros lead baseball in most prominent offensive categories. Their league-best 523 runs give them a runs-per-game average of 5.9 while their 148 team home runs also put them out in front of the pack. It's the same story when it comes to team average, on-base percentage and slugging percentage.
On an individual level, Houston's lineup enters the break with Correa, Jose Altuve, George Springer and Marwin Gonzalez boasting an OPS well over .900. Altuve has been especially great of late, and on Sunday became just the ninth player in MLB history (since 1913) to record three or more hits in five consecutive games. That hasn't been done since 1976, when George Brett did it in six straight for the Royals.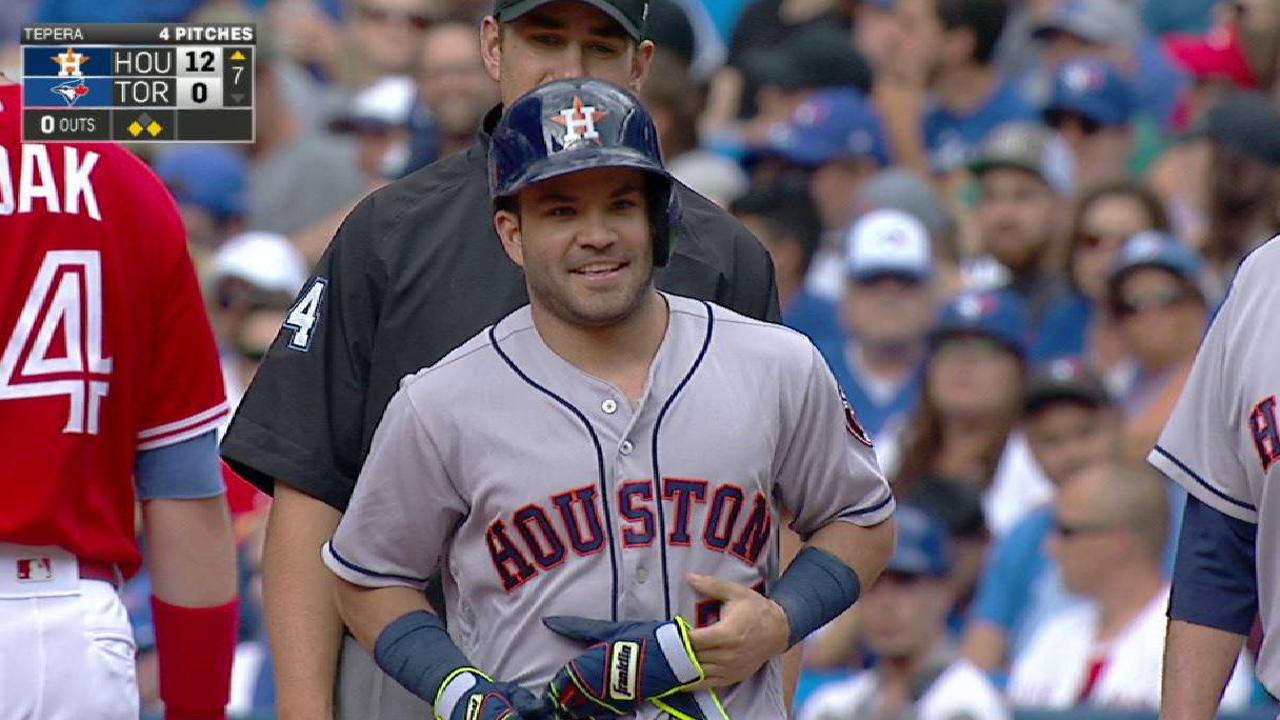 Despite this roll the Astros have been on, they still welcome the four-day All-Star break. Six Astros will be heading to Miami to represent the team, but with Dallas Keuchel and Colin McHugh progressing in their returns from the disabled list, a healthy pitching staff could make Houston's lineup even more intimidating.
"We're all in a good place heading into the break," Hinch said. "We need the break. I know it's nice to say we should keep this going, but we need as many people to rest up here in the next four days here as we can."
Keegan Matheson is a reporter for MLB.com based in Toronto. This story was not subject to the approval of Major League Baseball or its clubs.
1 Houston
Houston News & Search
1 News - 1 eMovies - 1 eMusic - 1 eBooks - 1 Search