1
Houston
Houston News & Search
1 News - 1 eMovies - 1 eMusic - 1 eBooks - 1 Search
"This was a great month for us," manager A.J. Hinch said. "Win total is always great. You want as many as you can get. They all count, the entire season. But winning series the way that we have is really putting us in a nice position to have good momentum, to feel good about ourselves, to have winning weeks, winning homestands, winning road trips. We've mixed in a couple of sweeps; we've gotten swept. We just continue to go series by series and playing pretty good. I'm proud of our guys."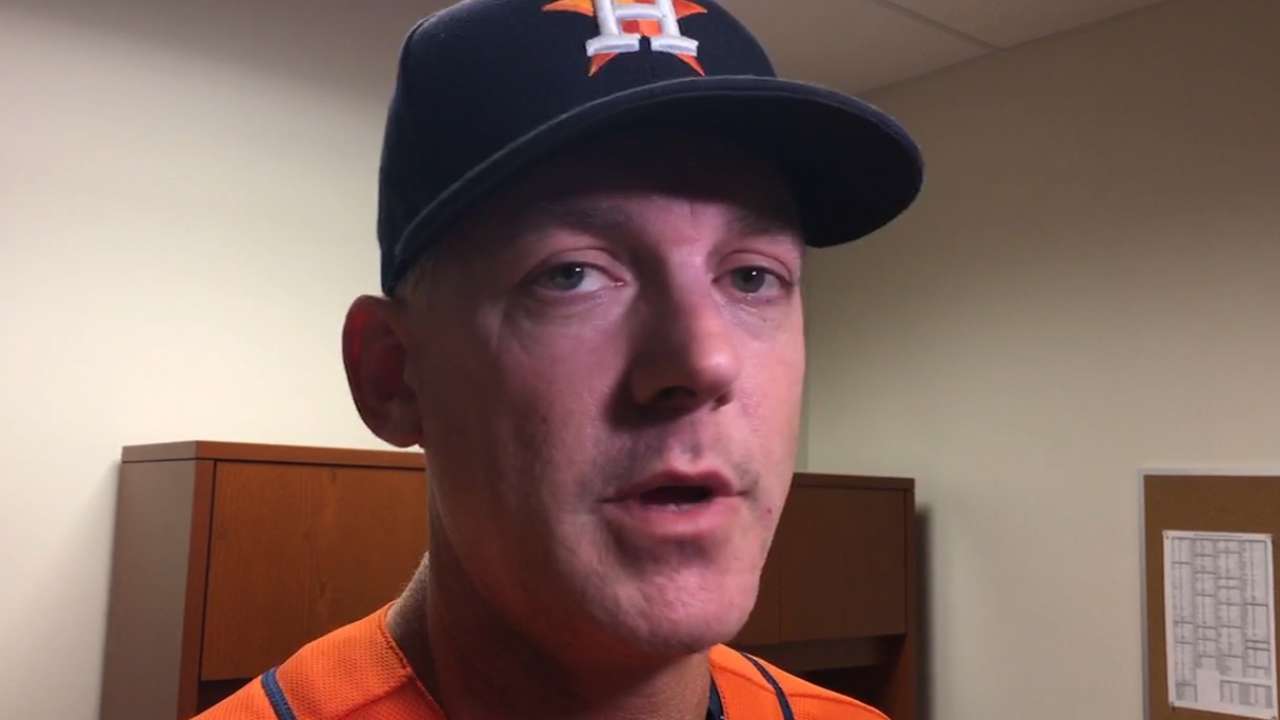 The Astros ended the month with double-digit hits in seven consecutive games, which is one shy of the team record.
"When we were doing well early in the season, I think we felt like we hadn't played our best baseball yet and I think we're starting to," said catcher Evan Gattis, who went 4-for-6 with a homer and three RBIs. "Hopefully we can keep it going and get as many wins as possible as early as possible. Just keep it rolling."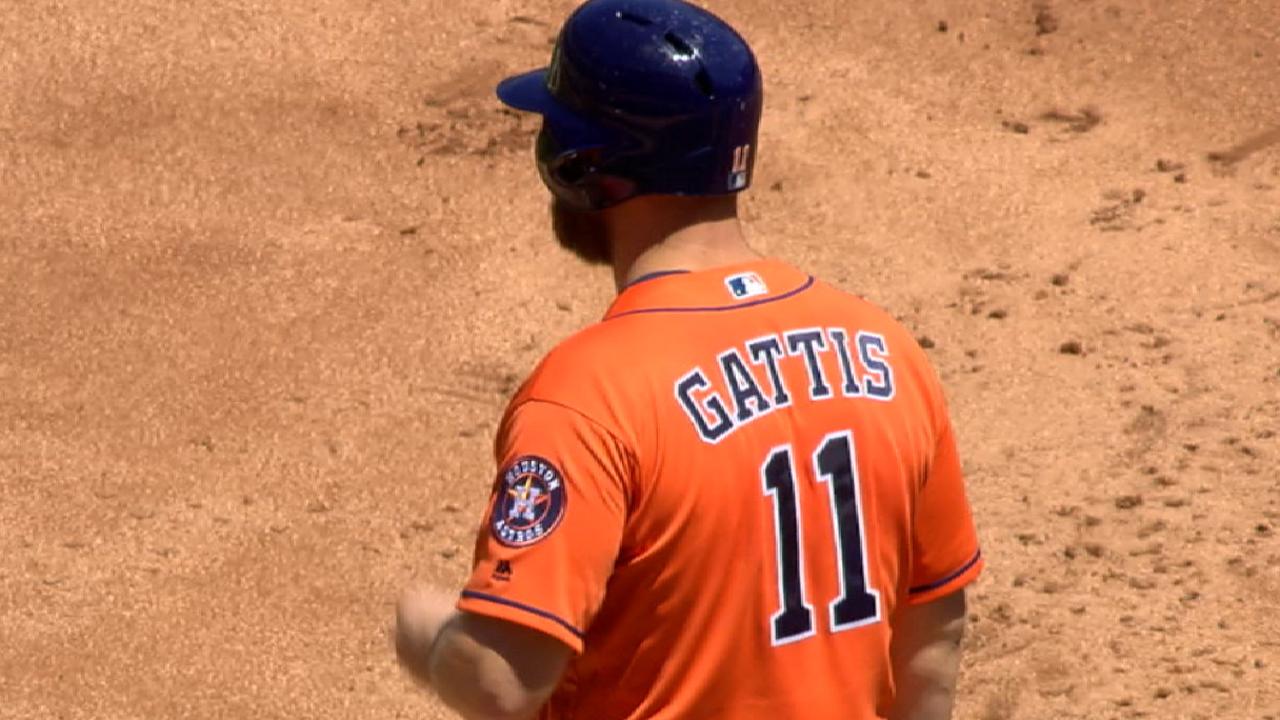 Correa was a force in May, hitting .386 with a .457 on-base percentage and .673 slugging percentage for a 1.130 OPS. He hit seven home runs and drove in 26 runs, which are both records for him for the month. He's 16-for-31 during the Astros' seven-game winning streak with three homers and 10 RBIs.
"Probably the best month of my career so far, I would say," he said. "We've got four more months coming. It's not the end of the season right now; it's just getting started."
The Astros hit .280 as a team in May and scored 180 runs, which is an average of 6.2 runs per game. They hit 52 homers in May, which is more than the Cardinals, Braves, Pirates, Red Sox and Giants had all year before Wednesday.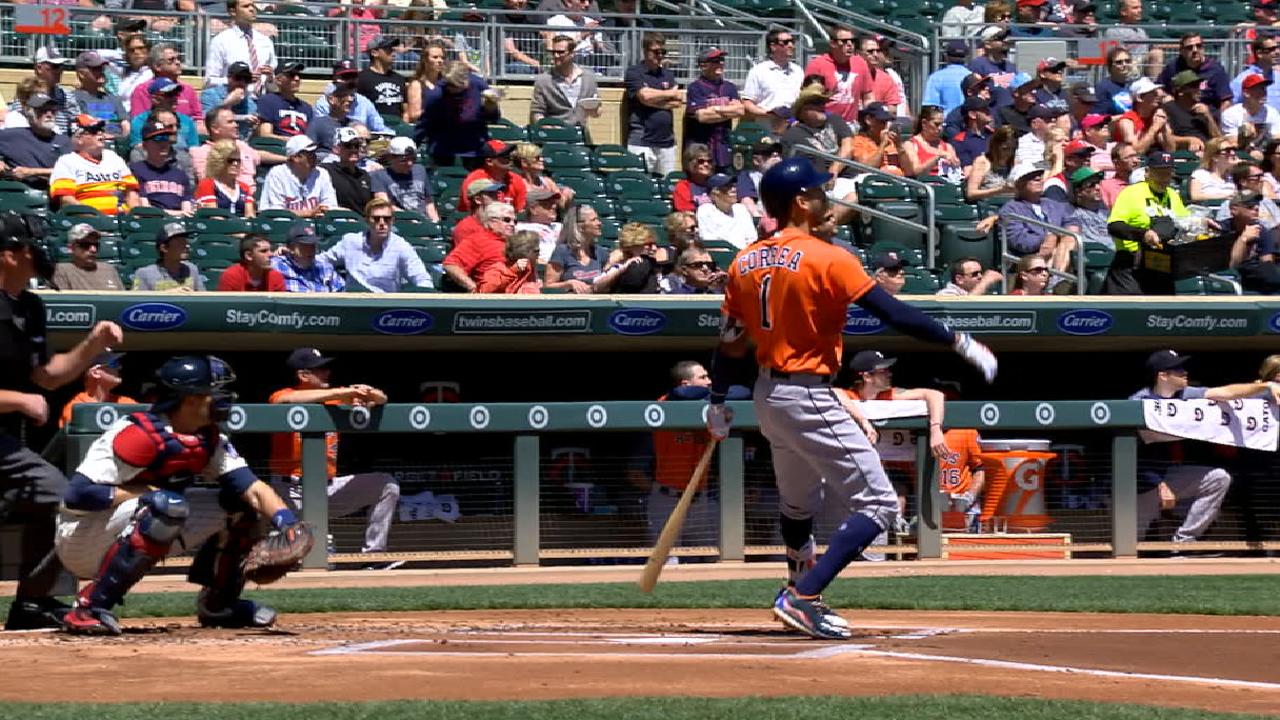 "That's what we wanted," Hinch said. "We've got good balance. We have guys that are getting at-bats when they can, we have some guys that are getting rest. We had three really good hitters on the bench today [Carlos Beltran, Brian McCann and Josh Reddick].
"I'm happy with having all the options we have, but the guys are doing the work. Our hitting coaches are doing a nice job, our advance guys is doing a nice job, the players are taking it out on the field and we're executing really good at-bats and we're producing. What's not to like?"
Brian McTaggart has covered the Astros since 2004, and for M/LB.com since 2009. Follow @brianmctaggart on Twitter and listen to his podcast. This story was not subject to the approval of Major League Baseball or its clubs.
1 Houston
Houston News & Search
1 News - 1 eMovies - 1 eMusic - 1 eBooks - 1 Search