1
Houston
Houston News & Search
1 News - 1 eMovies - 1 eMusic - 1 eBooks - 1 Search
So when a scrum of reporters approached outfielder Jake Marisnick to talk about the home run he smashed in the next at-bat, which led to a nine-run inning, fellow outfielder George Springer offered a piece of advice.
"Just talk about Fish!" Springer said. "He started it."
"Yeah, he did start it," Marisnick replied. "Fish did his thing."
The home run, which came on an 0-1 fastball from Jeremy Jeffress, left Fisher's bat at 95.7 mph and traveled a projected 346 feet, according to Statcast™. It was the first time an Astros player hit a home run as his first MLB hit since Teoscar Hernandez did it last August.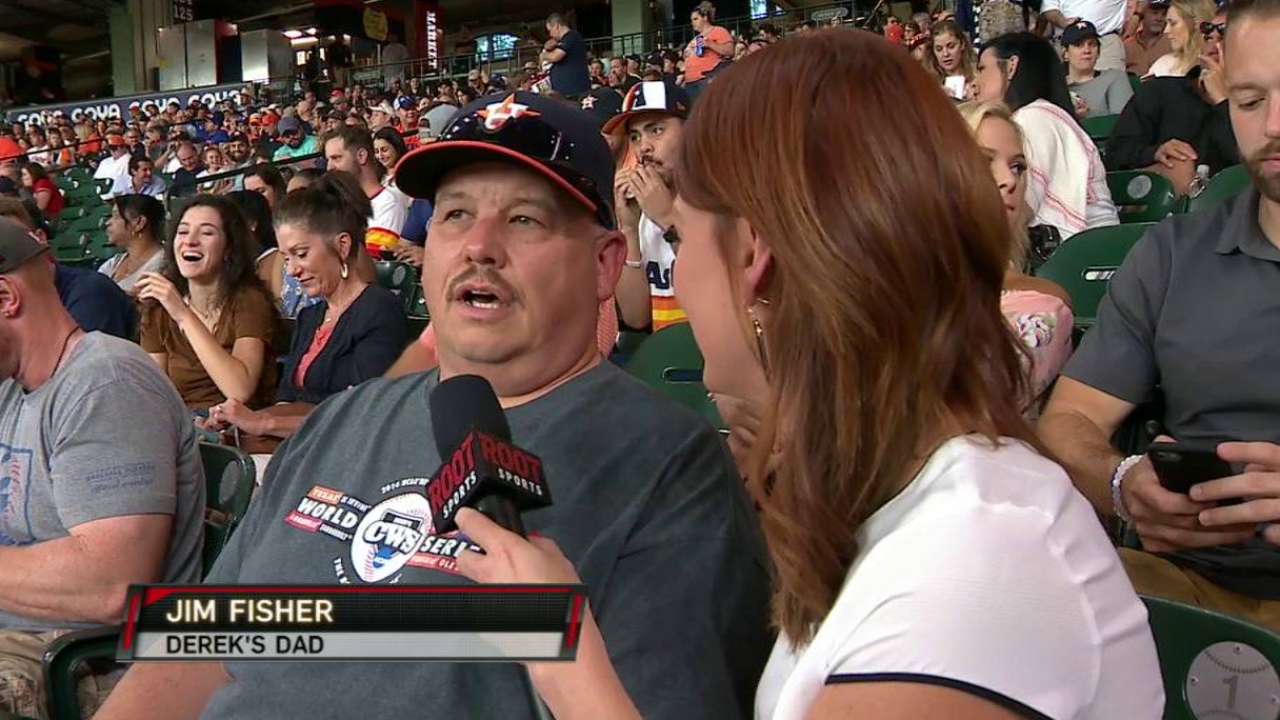 Fisher's instant reaction when he got the call to join the Astros was to tell his parents, who flew from the Pennsylvania/New York area to watch his MLB debut. So when Fisher retrieved his home run ball, he knew it wasn't going to be his.
"Going to give it to my dad, for sure," Fisher said.
Fisher was not done in that sixth inning. He hit an RBI single off Dillon Gee to become the first MLB player to record his first two career hits in the same inning since Adam LaRoche did so for Atlanta on April 7, 2004. Fisher capped off his MLB debut with a second walk, landing on base four times.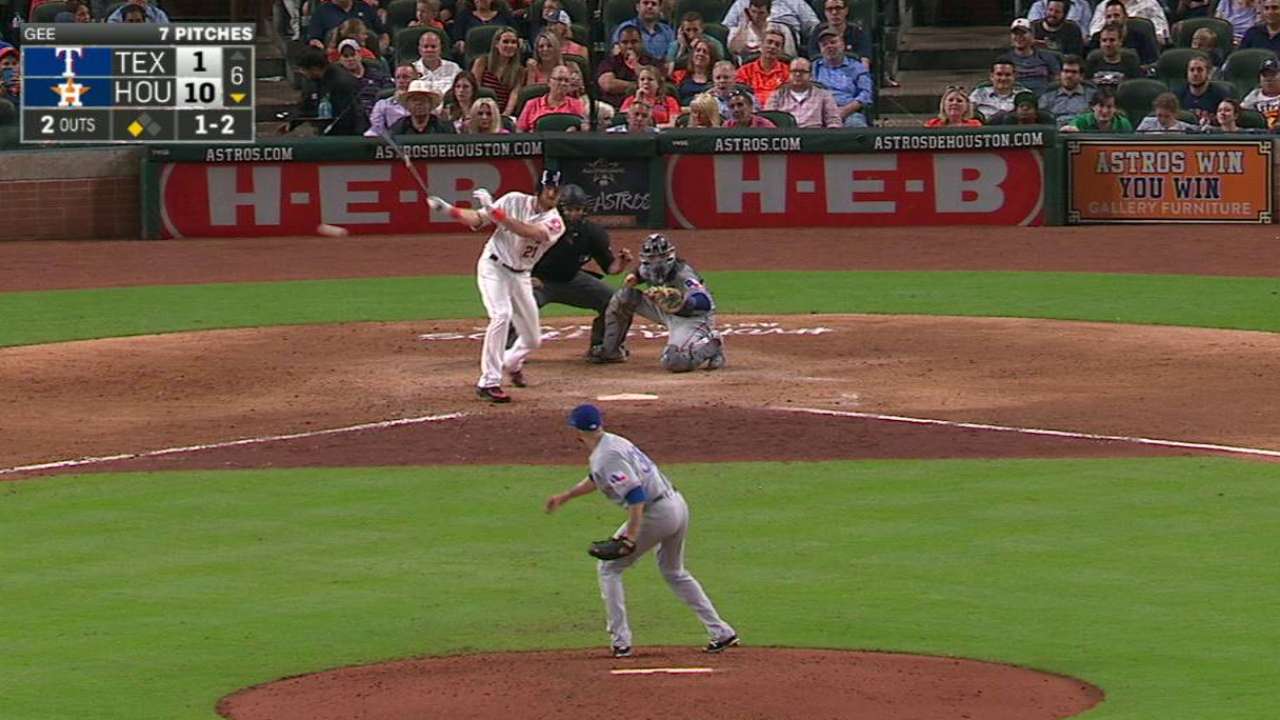 "He'll never ever forget tonight," Astros manager A.J. Hinch said. "His first game to contribute like that and provide some energy and some buzz on a team that's had quite a bit of energy and buzz for the season is pretty remarkable."
Christian Boutwell is a reporter for MLB.com based in Houston and covered the Astros on Wednesday. This story was not subject to the approval of Major League Baseball or its clubs.
1 Houston
Houston News & Search
1 News - 1 eMovies - 1 eMusic - 1 eBooks - 1 Search