1
Houston
Houston News & Search
1 News - 1 eMovies - 1 eMusic - 1 eBooks - 1 Search
Isn't this why we love All-Star voting? Ultimately, it's our call. That's why we'll be watching when the American League and National League All-Star rosters are announced at 7 p.m. ET Sunday on the "Esurance All-Star Selection Show" on ESPN.
This is one of those days that some players will remember for the rest of their lives. That's why they'll be tuned in or have word passed to them in the dugout.
As Correa said, "It would be a dream come true."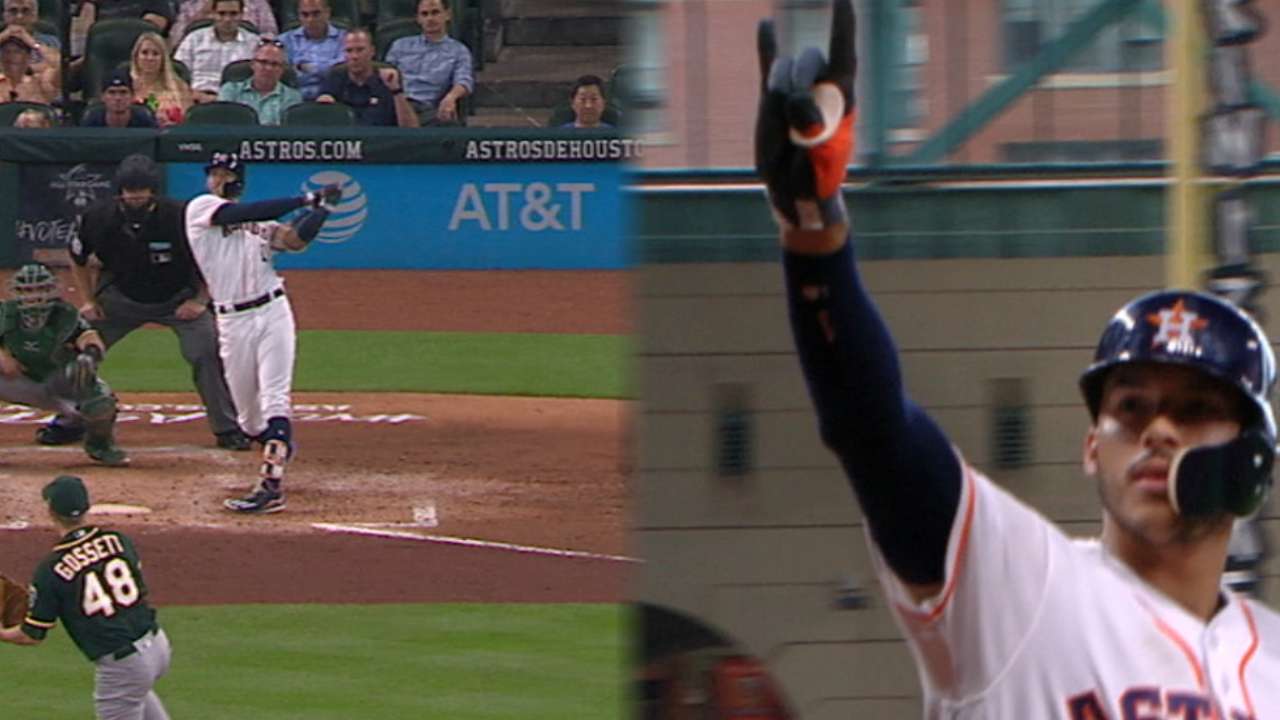 He'll make the AL Team, even if he isn't named a starter. Making an All-Star Team is an honor. But starting an All-Star Game is a special kind of honor.
The 88th MLB All-Star Game presented by Mastercard on July 11 in Miami is going to be a reminder that we're watching yet another wave of ridiculously talented young players sweep into Major League Baseball.
One of those is Yankees right fielder Aaron Judge, who was leading all AL players with 3.4 million votes entering the final voting period, which closed on Thursday.
The 6-foot-7, 282-pound 25-year-old is already a larger-than-life superhero who hits the baseball harder and farther than anyone else in the game. When Judge batted .179 in 27 games last season, the Yankees weren't quite sure what they had.
Now they know. AL Rookie of the Year Award favorite? Check. AL Most Valuable Player Award frontrunner? Probably. At the moment, he's leading the AL in almost everything, including home runs, with 27.
There's third baseman Miguel Sano, who at 24 has become the star player the Twins expected him to be. He entered the final voting with a small lead over Jose Ramirez of the Indians, whose breakout 2016 season helped the Tribe win their first AL pennant in 19 years.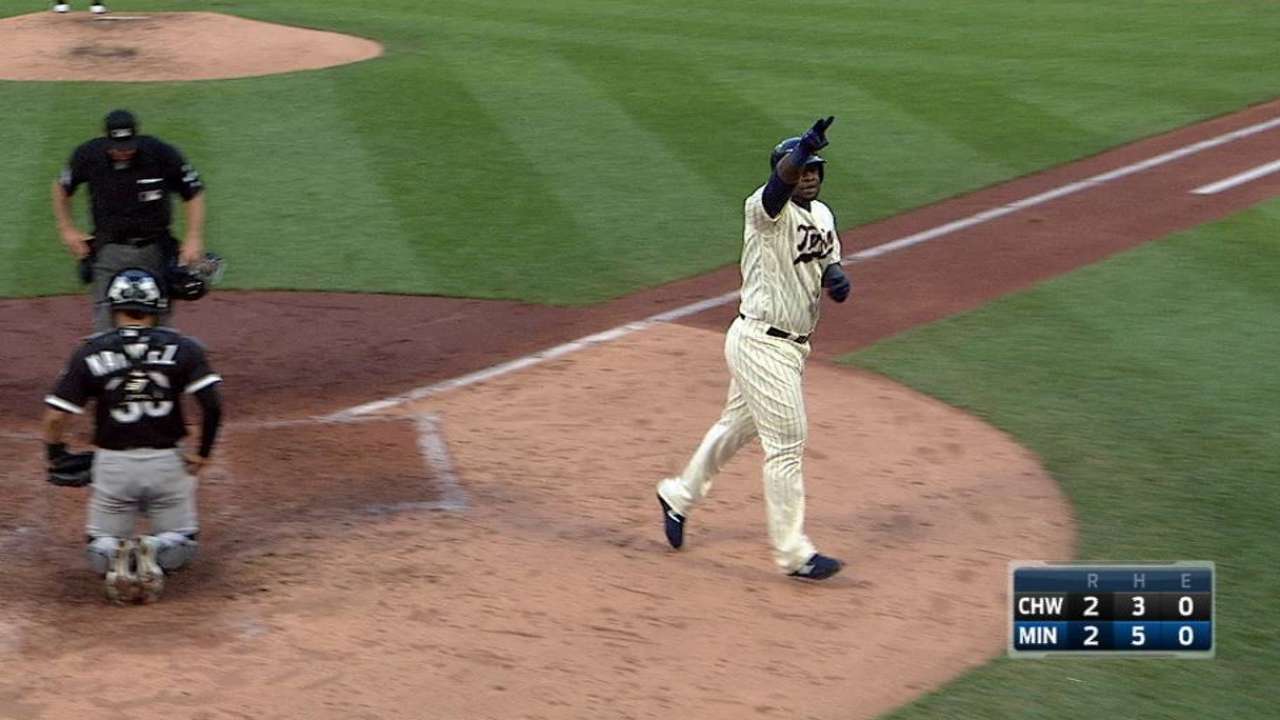 First base in the NL appears to be a close call as well. Ryan Zimmerman of the Nationals led Anthony Rizzo of the Cubs by less than 100,000 votes, with Paul Goldschmidt of the D-backs –who is having an NL MVP Award-worthy season — a bit farther back.
First base is a tough call in the AL as well. Eric Hosmer of the Royals, an AL starter in 2016, had a small lead on two players looking for their first All-Star selections: Justin Smoak of the Blue Jays and Yonder Alonso of the Athletics.
Zack Cozart of the Reds led Corey Seager of the Dodgers by 258,000 votes in the NL shortstop voting. Designated hitter, an AL-only position, was even tighter, with veteran Nelson Cruz, a four-time All-Star, leading Corey Dickerson of the Rays, who is having a breakout season, by less than 100,000 votes.
And the outfield spots in both leagues was up for grabs. While Judge led second-place Mike Trout by almost 1 million votes, three others — Michael Brantley of the Indians, Avisail Garcia of the White Sox and Mookie Betts of the Red Sox — were still within striking distance of George Springer, who was third in the voting.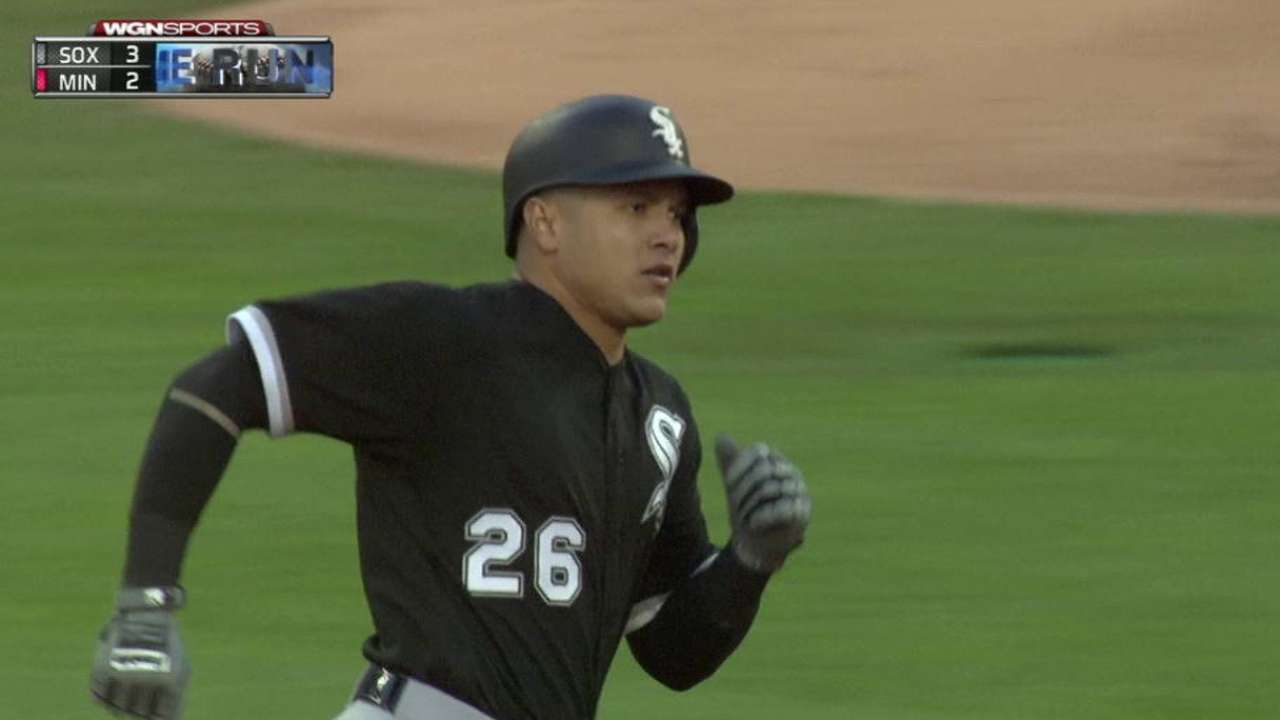 In the NL, Bryce Harper of the Nationals and Charlie Blackmon of the Rockies appear to have the top two spots locked down, but five players — Marcell Ozuna of the Marlins, Jason Heyward and Ben Zobrist of the Cubs, Giancarlo Stanton of the Marlins and Matt Kemp of the Braves –are within 212,000 votes of each other for the third spot.
When all is said and done, this is likely to be another young All-Star Game. There have been 54 first-time All-Stars in the last two contests, and in the AL only one player older than 27 — 36-year-old Cruz — leading.
And despite his youth, the 24-year-old Harper is positioned to start his fifth All-Star Game. Which says all sorts of good things about the state of the game and its youthful transition. But you probably already knew that.
Richard Justice has been a reporter for MLB.com since 2011. Read his columns and follow him on Twitter at @RichardJustice. This story was not subject to the approval of Major League Baseball or its clubs.
1
Houston
Houston News & Search
1 News - 1 eMovies - 1 eMusic - 1 eBooks - 1 Search